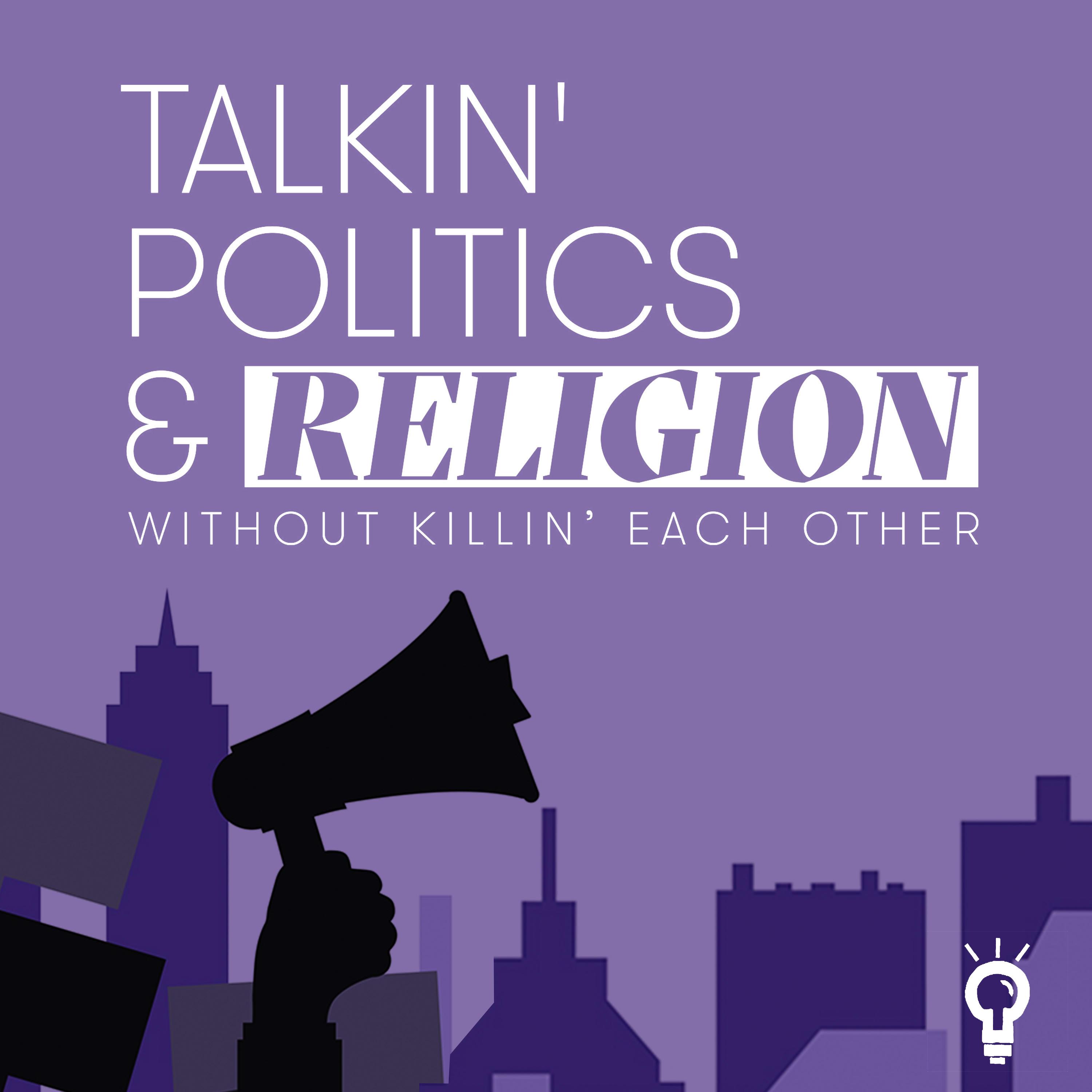 Politics and Religion. We're not supposed to talk about that, right? Wrong! We only say that nowadays because the loudest, most extreme voices have taken over the whole conversation. Well, we're taking some of that space back! If you're dying for some dialogue instead of all the yelling; if you know it's okay to have differences without having to hate each other; if you believe politics and religion are too important to let "the screamers" drown out the rest of us and would love some engaging, provocative and fun conversations about this stuff, then "Talkin' Politics & Religion Without Killin' Each Other" is for you!
Episodes
Monday Sep 18, 2023
Monday Sep 18, 2023
Such a joy to have Wajahat Ali back on TP&R! Even before we got to the formal intro, Waj had Corey laughing to the point of tears. And yes, that was a snort - a laugh-snort! (a lorf? a snaf?) But laughter was a good salve for the serious subjects we covered. We discussed how power doesn't like to be confronted and grappled with whether change can happen without discomfort. We were candid about our own mental health and what tools we've each developed to nurture good mental health. There was also a nuanced point of disagreement regarding parents' rights to curate what their children are reading. And then we explored some important questions: Can we persuade those who disagree with us? If so, how? Or is it all catharsis?
Wajahat Ali is a writer originally from the Bay Area. Waj has been an attorney; a New York Times op-ed writer; a CNN commentator; co-host of Al Jazeera America's The Stream; lead researcher and author for the Center for American Progress's report Fear Inc., Roots of the Islamophobia Network in America. He's currently a columnist for the Daily Beast and is the author of the excellent, funny, at times heart-wrenching book that came out in 2022 titled Go Back to Where You Came From: And, Other Helpful Recommendations on Becoming American. Waj is the co-host of democracy-ish. And rumor has it, he is an aspiring gold-medalist in the Lego Olympics.
Talkin' Politics & Religion Without Killin' Each Other is part of The Democracy Group, a network of podcasts that examines what's broken in our democracy and how we can work together to fix it.
www.democracygroup.org/shows/talkin-politics-religion
www.thedailybeast.com/author/wajahat-ali