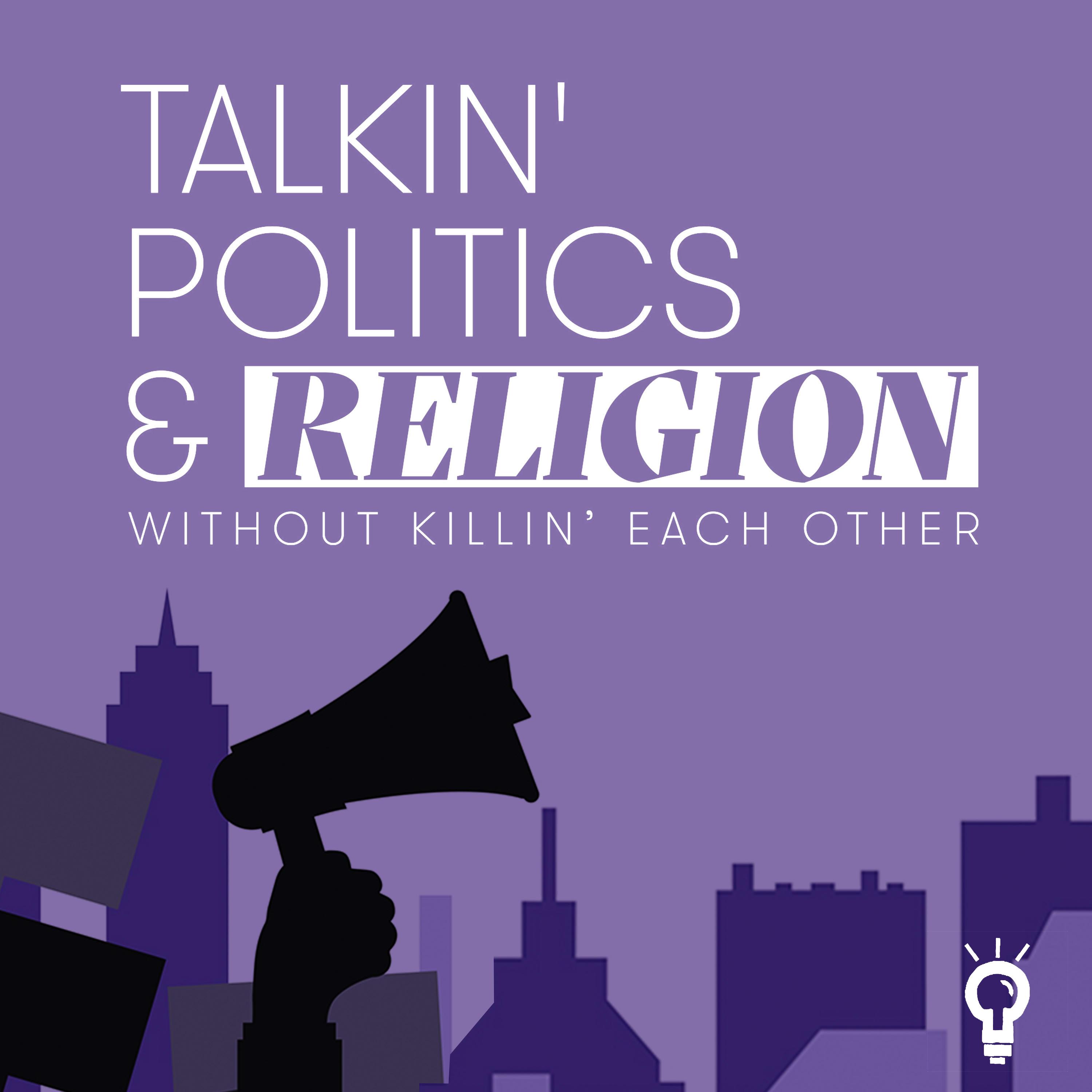 Politics and Religion. We're not supposed to talk about that, right? Wrong! We only say that nowadays because the loudest, most extreme voices have taken over the whole conversation. Well, we're taking some of that space back! If you're dying for some dialogue instead of all the yelling; if you know it's okay to have differences without having to hate each other; if you believe politics and religion are too important to let "the screamers" drown out the rest of us and would love some engaging, provocative and fun conversations about this stuff, then "Talkin' Politics & Religion Without Killin' Each Other" is for you!
Episodes
Sunday Nov 27, 2022
Sunday Nov 27, 2022
In this coversation with columnist, public speaker, recovering attorney and playwright, Wajahat Ali, we discuss what it's like to live in a country you love that doesn't always love you back; representation and how often different folks are portrayed as invisible, the sidekick, the punchline or the villain; how it was to be the only Muslim kid going to a Jesuit Catholic H.S.; seeing the common values and stories in both the Bible and the Koran; what it was like, as a Muslim who was born here and grew up here, after 9/11; the dangers in turning our prophets into nothing more than mascots; the tendency to "sell Jesus" with the selling points being the promise of having white teeth, a mansion and a yacht; and so much more.
Wajahat Ali is a Daily Beast columnist and co-host of the excellent podcast democracy-ish. His first book Go Back To Where You Came From: And, Other Helpful Recommendations on Becoming American was published in January of 2022. He is all about sharing stories that are by us, for everyone: universal narratives told through a culturally specific lens to entertain, educate and bridge the global divides. You may have seen or heard Wajahat on television and podcasts for his brilliant, incisive, and witty political commentary. His essays, interviews, and reporting have appeared in The New York Times, The Atlantic, The Washington Post, Guardian, and New York Review of Books.
www.dcpofficial.com/democracy-ish