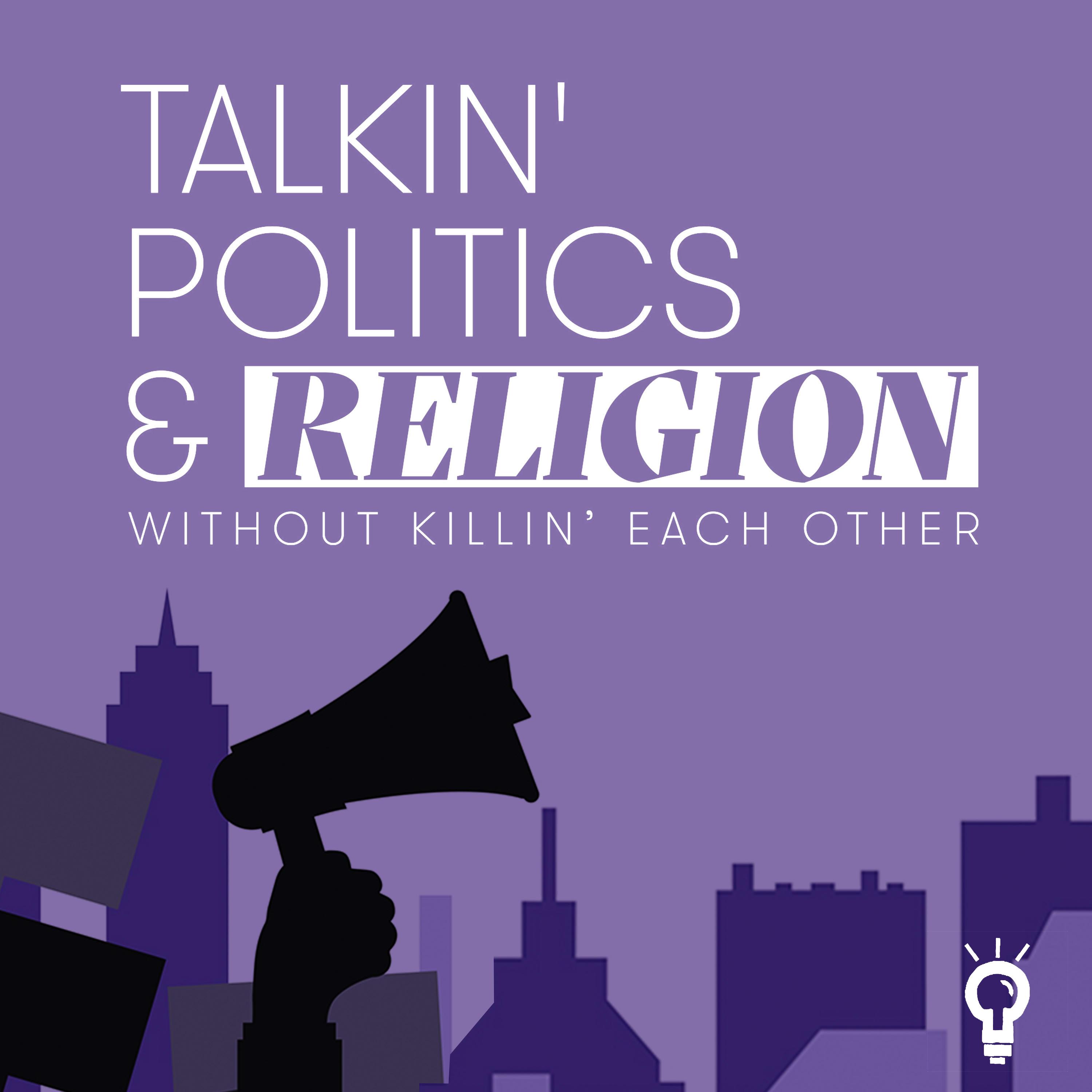 Politics and Religion. We're not supposed to talk about that, right? Wrong! We only say that nowadays because the loudest, most extreme voices have taken over the whole conversation. Well, we're taking some of that space back! If you're dying for some dialogue instead of all the yelling; if you know it's okay to have differences without having to hate each other; if you believe politics and religion are too important to let "the screamers" drown out the rest of us and would love some engaging, provocative and fun conversations about this stuff, then "Talkin' Politics & Religion Without Killin' Each Other" is for you!
Episodes
Wednesday May 03, 2023
Wednesday May 03, 2023
This is a special presentation of TOP OF MIND WITH JULIE ROSE which is about "becoming better citizens, kinder neighbors and more effective advocates." Here are the show notes on this episode from our friends at TOP OF MIND:
About 45,000 Americans died from gun violence in 2022. A similar number died the year before. About half of those deaths are gun suicides. The other half are gun homicides. Mass shootings tend to capture the most attention and outrage, but they're just a small fraction of the total number of gun deaths each year. How can we reduce gun violence in America? Reducing the number of firearms in the country might help, but significant gun control laws seem unlikely in today's current political climate. In this podcast episode, we hear the stories of a violence interrupter, a suicide prevention and gun safety advocate, and a mass shooting researcher to help us feel more hopeful about America's gun violence problem. Podcast Guests: DeQuann Stanley, Outreach Supervisor at Save Our Streets, Crown Heights, Brooklyn Erin Dunkerly, trial attorney in California, advocate for suicide prevention Mark Follman, National Affairs Editor at Mother Jones. Author of TRIGGER POINTS: "Inside the Mission to Stop Mass Shootings in America" **This episode is part of Season 3 on Top of Mind: Finding Fairness. From health and immigration to prisons and pot, how can we get more peace and prosperity for all?