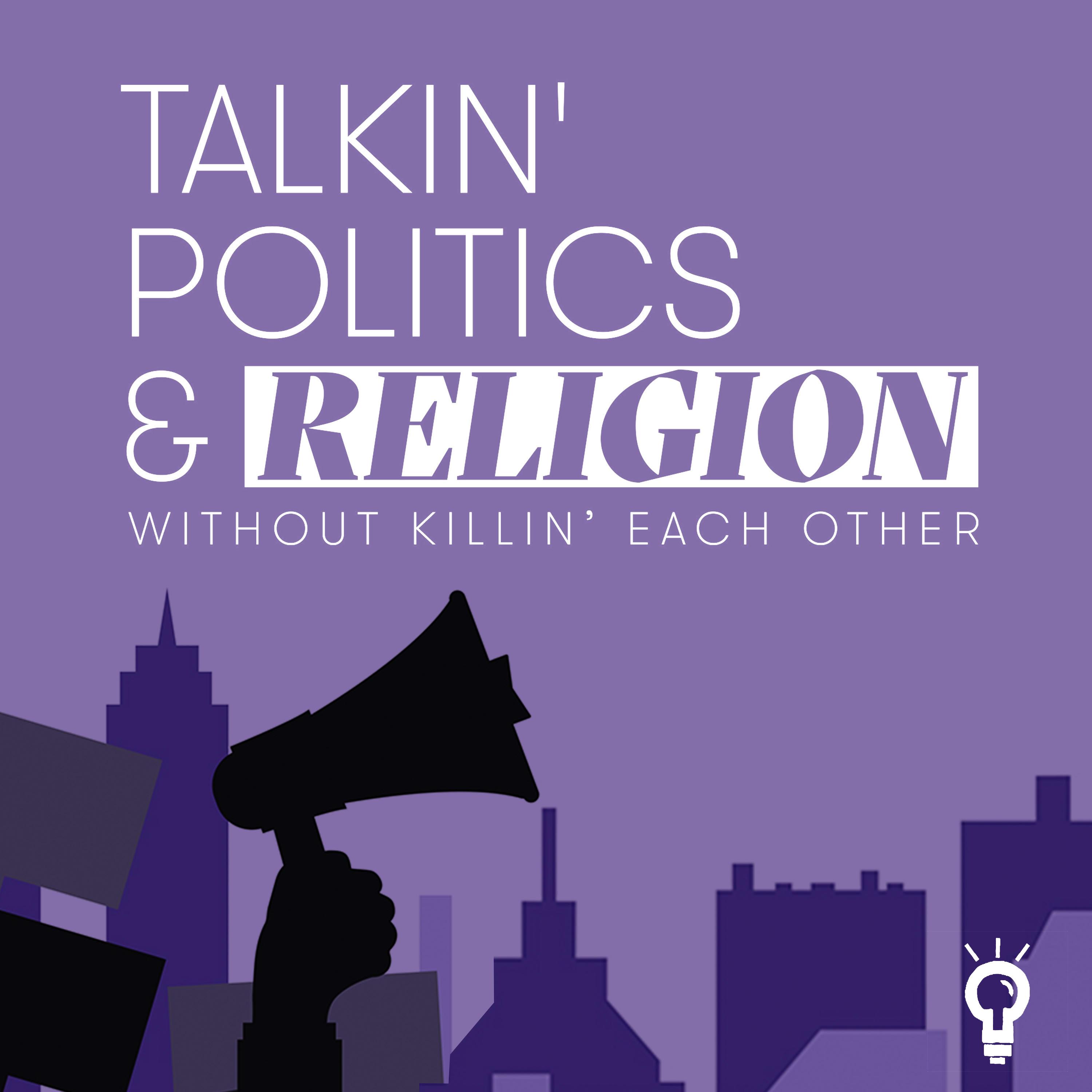 Politics and Religion. We're not supposed to talk about that, right? Wrong! We only say that nowadays because the loudest, most extreme voices have taken over the whole conversation. Well, we're taking some of that space back! If you're dying for some dialogue instead of all the yelling; if you know it's okay to have differences without having to hate each other; if you believe politics and religion are too important to let "the screamers" drown out the rest of us and would love some engaging, provocative and fun conversations about this stuff, then "Talkin' Politics & Religion Without Killin' Each Other" is for you!
Episodes
Monday Jul 10, 2023
Monday Jul 10, 2023
First, can we talk about polling? Todd Rose can! Todd and his team at Populace are figuring out how to do better surveys to get more accurate information. No, really. It's all about methodology. And wow, do they have some surprising and encouraging takeaways! In particular, WE'RE NOT REALLY AS DIVIDED SO MUCH AS WE THINK WE'RE DIVIDED. So how much are the loudest, most extreme voices driving the conversation in public spaces? And how many of the rest of us are self-silencing? What about COLLECTIVE ILLUSIONS? What's the definition of collective illusions? And what are some of the most prevalent ones?
Todd Rose is the co-founder and president of Populace, a think tank committed to ensuring that all people have the opportunity to pursue fulfilling lives in a thriving society. Prior to Populace, he was a faculty member at Harvard University where he founded the Laboratory for the Science of Individuality and directed the Mind, Brain, and Education program. Todd is the best selling author of Collective Illusions, Dark Horse, and The End of Average. 
Talkin' Politics & Religion Without Killin' Each Other is part of The Democracy Group, a network of podcasts that examines what's broken in our democracy and how we can work together to fix it.
www.democracygroup.org/shows/talkin-politics-religion
The Power of the Powerless by Vaclav Havel - https://www.nonviolent-conflict.org/wp-content/uploads/1979/01/the-power-of-the-powerless.pdf
https://www.amazon.com/Collective-Illusions-Conformity-Complicity-Decisions/dp/0306925680