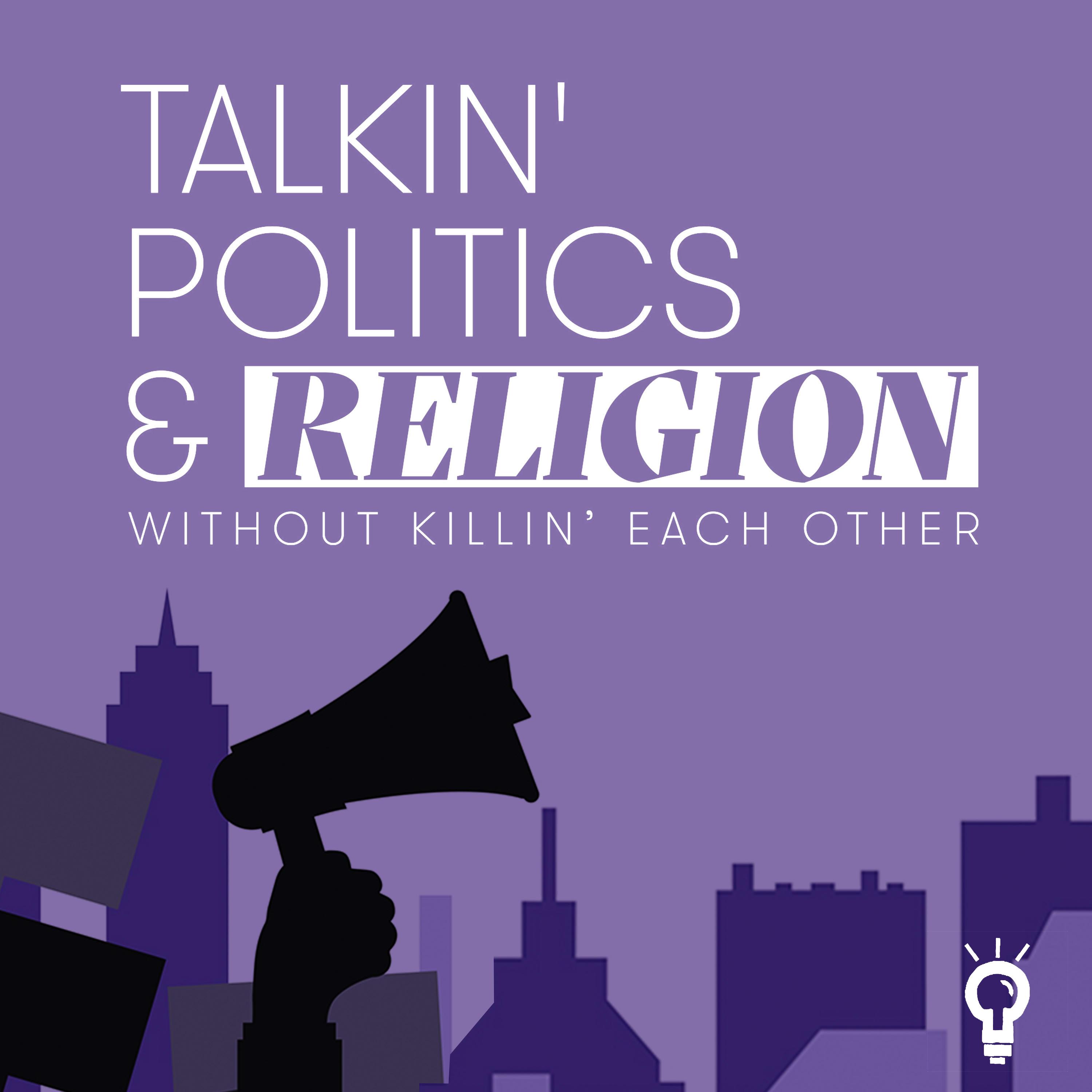 Politics and Religion. We're not supposed to talk about that, right? Wrong! We only say that nowadays because the loudest, most extreme voices have taken over the whole conversation. Well, we're taking some of that space back! If you're dying for some dialogue instead of all the yelling; if you know it's okay to have differences without having to hate each other; if you believe politics and religion are too important to let "the screamers" drown out the rest of us and would love some engaging, provocative and fun conversations about this stuff, then "Talkin' Politics & Religion Without Killin' Each Other" is for you!
Episodes
Sunday Aug 21, 2022
Sunday Aug 21, 2022
In this lively and fun dialogue, this week's guest, Timber Hawkeye shares why Buddhism attracted him most - that is, Buddhism didn't pretend to have answers. We discuss how to have conversations with people who see things differently than we do; how "to love more people, not less"; the concept of where we get the foundation of our moral ethical structure and, as Timber said, "I don't care if you get it from Jesus or Buddha or your Aunt Bettie"; how "the word 'should' is the most hostile word in our language"; and, of course, we get into Timber's fascinating journey among so much more.
Timber Hawkeye is the bestselling author of BUDDHIST BOOT CAMP; FAITHFULLY RELIGIONLESS; and the recently released THE OPPOSITE OF NAMASTE. His books and the Buddhist Boot Camp Podcast offer a secular and non-sectarian approach to being at peace with the world (both within and around us), with the intention to awaken, enlighten, enrich and inspire.
www.buddhistbootcamp.com/
www.buddhistbootcamp.com/books