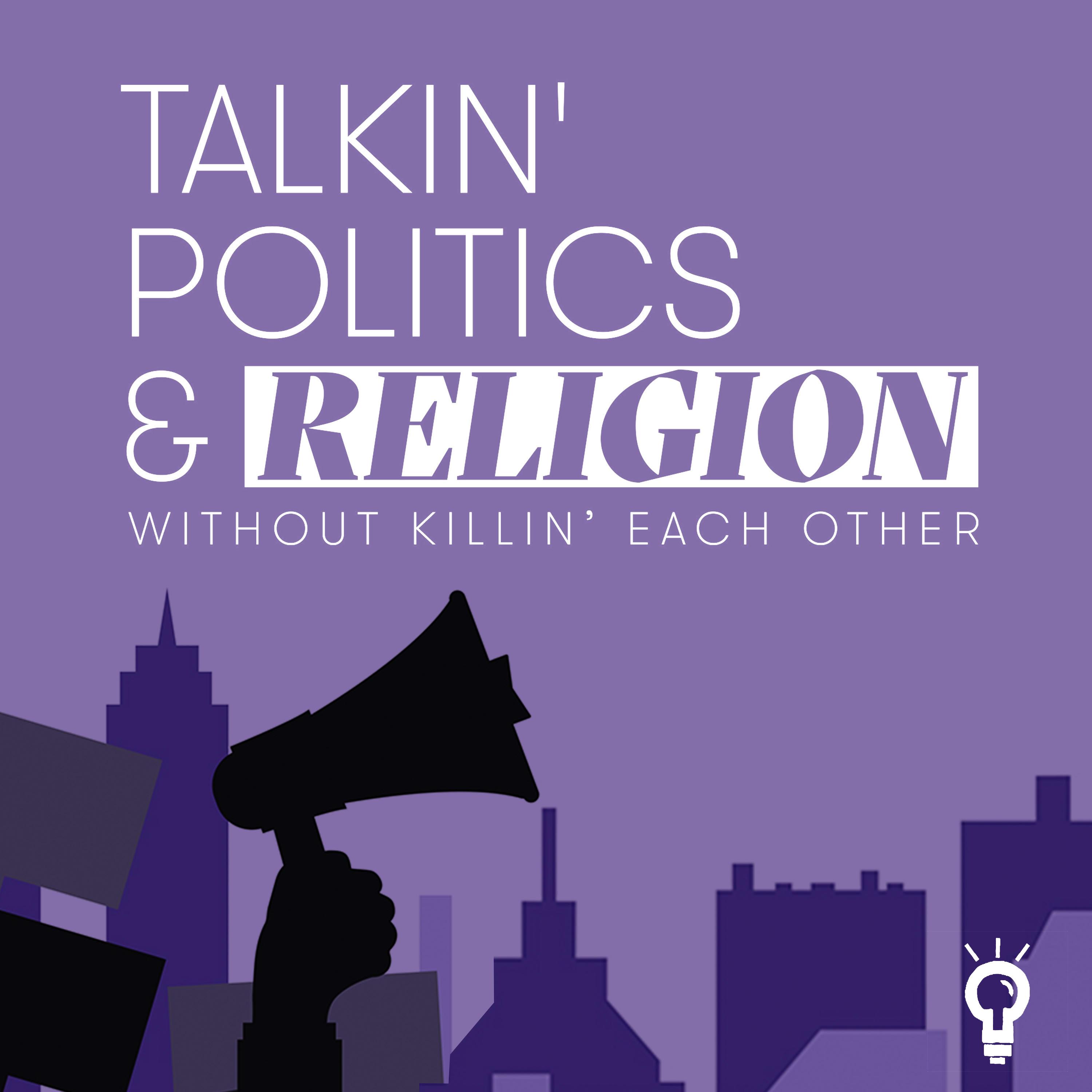 Politics and Religion. We're not supposed to talk about that, right? Wrong! We only say that nowadays because the loudest, most extreme voices have taken over the whole conversation. Well, we're taking some of that space back! If you're dying for some dialogue instead of all the yelling; if you know it's okay to have differences without having to hate each other; if you believe politics and religion are too important to let "the screamers" drown out the rest of us and would love some engaging, provocative and fun conversations about this stuff, then "Talkin' Politics & Religion Without Killin' Each Other" is for you!
Episodes
Sunday Oct 23, 2022
Sunday Oct 23, 2022
We're joined by Lincoln Project Sr. Advisor Stuart Stevens and cover a lot of ground. What have been the 2 dominant genes of the Republican Party going back to post-WWII? And which one won? What does the guy who got more Republican politicians elected than just about anybody think of the state of the Party? What was the 2016 election really about? What are all the baseless claims of election fraud in 2020 really about? How do modern democracies die? How can the Republican Party be cured of all that is wrong with it? What has the Lincoln Project done to address the issues that arose at the end of 2020 and early 2021? What is the Lincoln Project doing now to save our democracy?
Stuart Stevens is a seventh generation Mississippian who has been driven by a fascination and love of politics, film, and writing and has pursued those interests throughout his life. Stuart did a lot of school, having attended Oxford; Middlebury College, UCLA Film School's MFA program, and the American Film Institute. He is the author of eight books including his latest, published in 2020, It Was All a Lie: How the Republican Party Became Donald Trump. His work has appeared in The New York Times, The Washington Post and Esquire, among other publications. He has written extensively for television shows, including Northern Exposure, Commander in Chief, and K Street. For twenty-five years, he was the lead strategist and media consultant for some of the nation's toughest political campaigns including 5 presidential campaigns. In 4 of those campaigns, his candidate became the nominee. And in 2 of them, they won "the big enchilada". Stuart's had a long time interest in endurance sports which, as he says, he pursues badly. Stuart has been a Senior Advisor with the Lincoln Project since 2020.
https://www.stuartstevens.com/
https://twitter.com/stuartpstevens