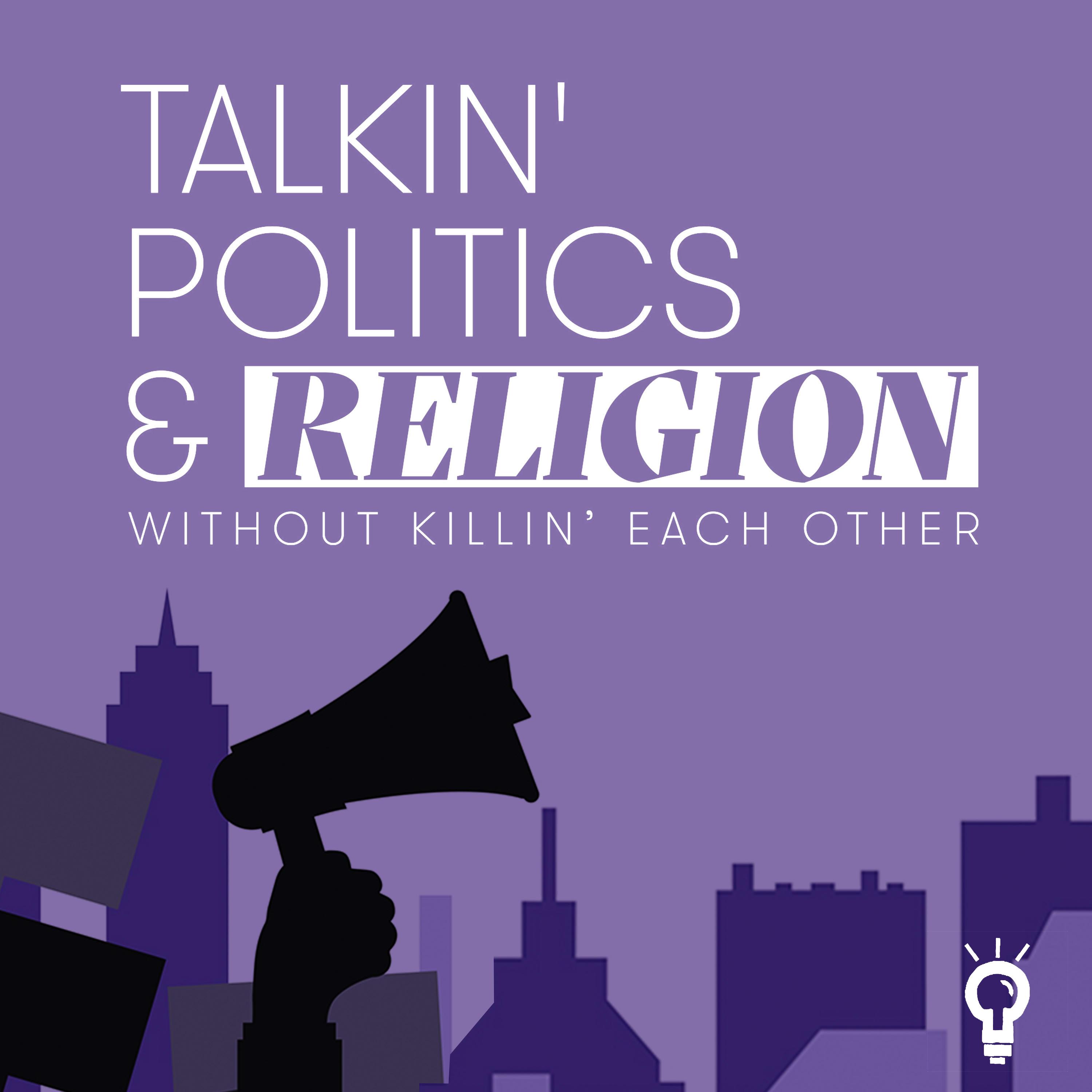 Politics and Religion. We're not supposed to talk about that, right? Wrong! We only say that nowadays because the loudest, most extreme voices have taken over the whole conversation. Well, we're taking some of that space back! If you're dying for some dialogue instead of all the yelling; if you know it's okay to have differences without having to hate each other; if you believe politics and religion are too important to let "the screamers" drown out the rest of us and would love some engaging, provocative and fun conversations about this stuff, then "Talkin' Politics & Religion Without Killin' Each Other" is for you!
Episodes
Monday May 30, 2022
Monday May 30, 2022
In this conversation with Sadhvi Bhagawati Saraswati, we discuss the "equation" we've been given to be happy and how unhappy that's left many of us; how she experienced a radical and seemingly impossible forgiveness; when religion gets it right; some of the core tenets of being Hindu; the power of a name; and the "groundwork and grand work" that Sadhviji is a part of among a number of other meaningful topics.
Sadhvi Bhagawati Saraswati, PhD is a renowned spiritual leader in India. She is President of Divine Shakti Foundation, a charitable organization bringing education and empowerment to women and children.  She is Secretary-General of Global Interfaith WASH Alliance, launched by UNICEF, the first alliance of religious leaders for Water, Sanitation and Hygiene. Sadhviji is also Director of the world-famous International Yoga Festival. Originally from Los Angeles, and a graduate of Stanford University, Sadhviji has lived at Parmarth Niketan, Rishikesh in the Himalayas for 25 years, where she gives spiritual discourses, satsang and meditation, and leads myriad humanitarian programs.
www.facebook.com/SadhviBhagawatiSaraswati/