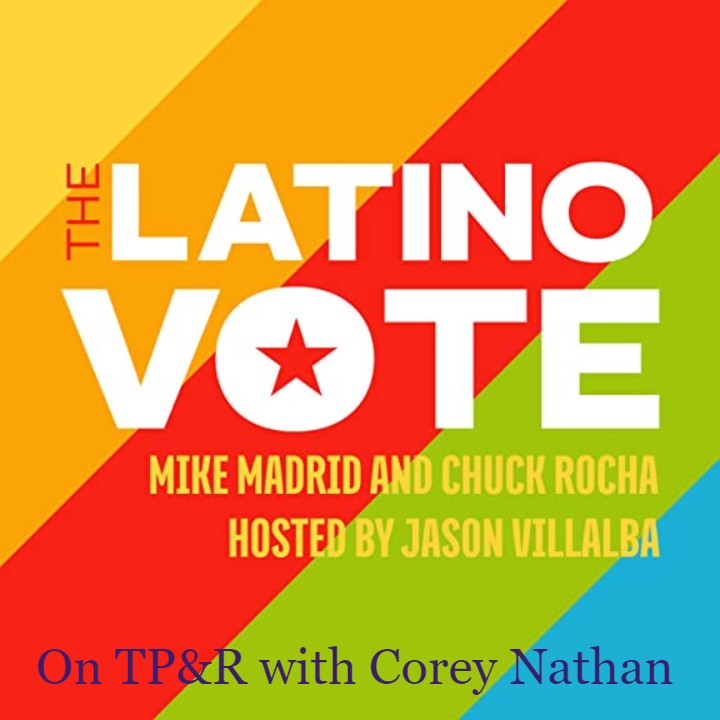 On Part 1 of our conversation with Chuck Rocha and Mike Madrid, we get right into it. First with Chuck, who's best known for running Bernie Sanders 2020 campaign and then getting out the vote in the critical state of Nevada in the general election for Biden. We look behind the curtain at what national parties are getting wrong when it comes to reaching and engaging the Latino vote. We also talk about what's even more important than particular Democratic or Republican issues that he and Mike Madrid, often his adversary on campaigns, would come together to collaborate on their excellent new podcast THE LATINO VOTE.
Chuck Rocha became National Political Director of the United Steel Workers of America at 29 and was also the first person of color hired to that position. In 2010, Chuck founded Solidarity Strategies, a nonprofit and political consulting firm built on diversity, inclusion and mentorship opportunities for the next generation of minority professionals. He went on to advise on both Bernie Sanders campaigns and is the first Latino to run a presidential campaign. 
Mike Madrid is a national political strategist, an expert in demographics and Latino politics. Mike's academic work on Latino politics became the foundation for groundbreaking communications and outreach strategies in California, Texas, Florida and nationwide. Later, Mike was a co-founder of the Lincoln Project which played a significant part in defeating Donald Trump. Mike also lectures on race, class and partisanship at USC. 
https://podcasts.apple.com/us/podcast/the-latino-vote/id1613279254
https://twitter.com/madrid_mike
https://twitter.com/ChuckRocha
https://www.solidaritystrategies.com/
TIO BERNIE: THE INSIDE STORY OF HOW BERNIE SANDERS BROUGHT LATINOS INTO THE POLITICAL REVOLUTION - https://www.amazon.com/T%C3%ADo-Bernie-Sanders-Political-Revolution/dp/1947492527