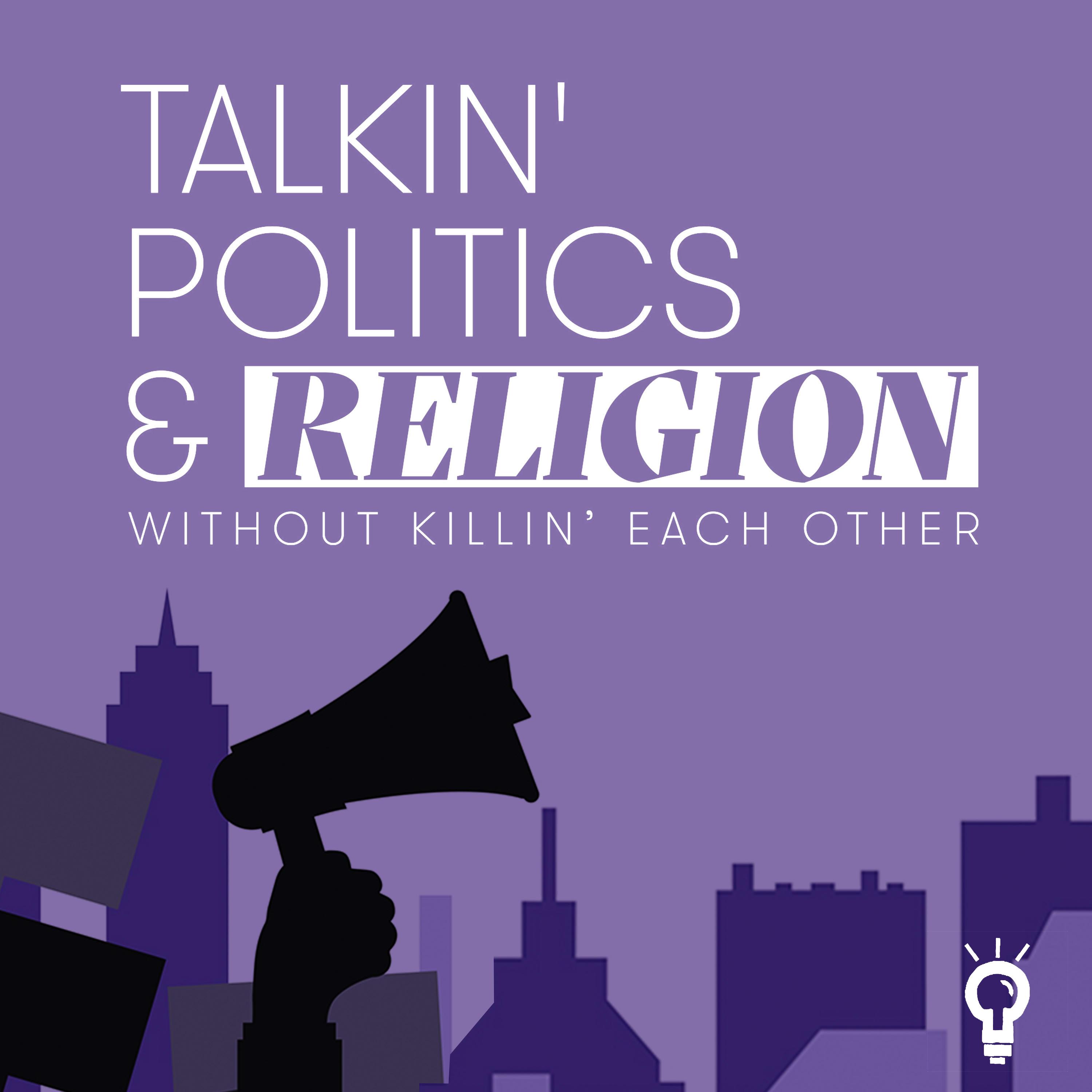 Politics and Religion. We're not supposed to talk about that, right? Wrong! We only say that nowadays because the loudest, most extreme voices have taken over the whole conversation. Well, we're taking some of that space back! If you're dying for some dialogue instead of all the yelling; if you know it's okay to have differences without having to hate each other; if you believe politics and religion are too important to let "the screamers" drown out the rest of us and would love some engaging, provocative and fun conversations about this stuff, then "Talkin' Politics & Religion Without Killin' Each Other" is for you!
Episodes
Tuesday Oct 31, 2023
Tuesday Oct 31, 2023
What standards seem to guide your conduct? What stories shape your sense of the world and your place in it? What stories shape your sense of what it is to be a human being? What kinds of responses to the world's suffering do you have the most hope for? These are just a few of the big questions we explored with Dr. Ryan McAnnally-Linz in this conversation. They're the kinds of questions he explores with his colleagues Miroslav Volf and Matthew Croasmun at Yale together, in their book LIFE WORTH LIVING and in a number of other settings.
Ryan McAnnally-Linz is a systematic theologian and Associate Director of the Yale Center for Faith & Culture. He works at the intersection of theology, ethics, and cultural criticism. Ryan co-authored Public Faith in Action with Miroslav Volf. Dr. McAnnally-Linz also co-authored the book we discuss in this episode, Life Worth Living: A Guide to What Matters Most. He co-edited The Joy of Humility and Envisioning the Good Life. Ryan also contributes to the excellent podcast For the Life of the World. And his scholarly articles have appeared in a broad range of publications. If you read enough of Ryan's material, you might come across some of his other interests such as Omaha Hi-Lo Poker and The Big Lebowski.
Please support our wonderful sponsor Meza Wealth Management: www.mezawealth.com
Talkin' Politics & Religion Without Killin' Each Other is part of The Democracy Group, a network of podcasts that examines what's broken in our democracy and how we can work together to fix it.
Here's the fundraiser for IDF Reserves: spot.fund/EquipmentForIDFReserves
And you can find Corey on all the socials @coreysnathan such as www.threads.net/@coreysnathan.
faith.yale.edu/people/ryan-mcannally-linz