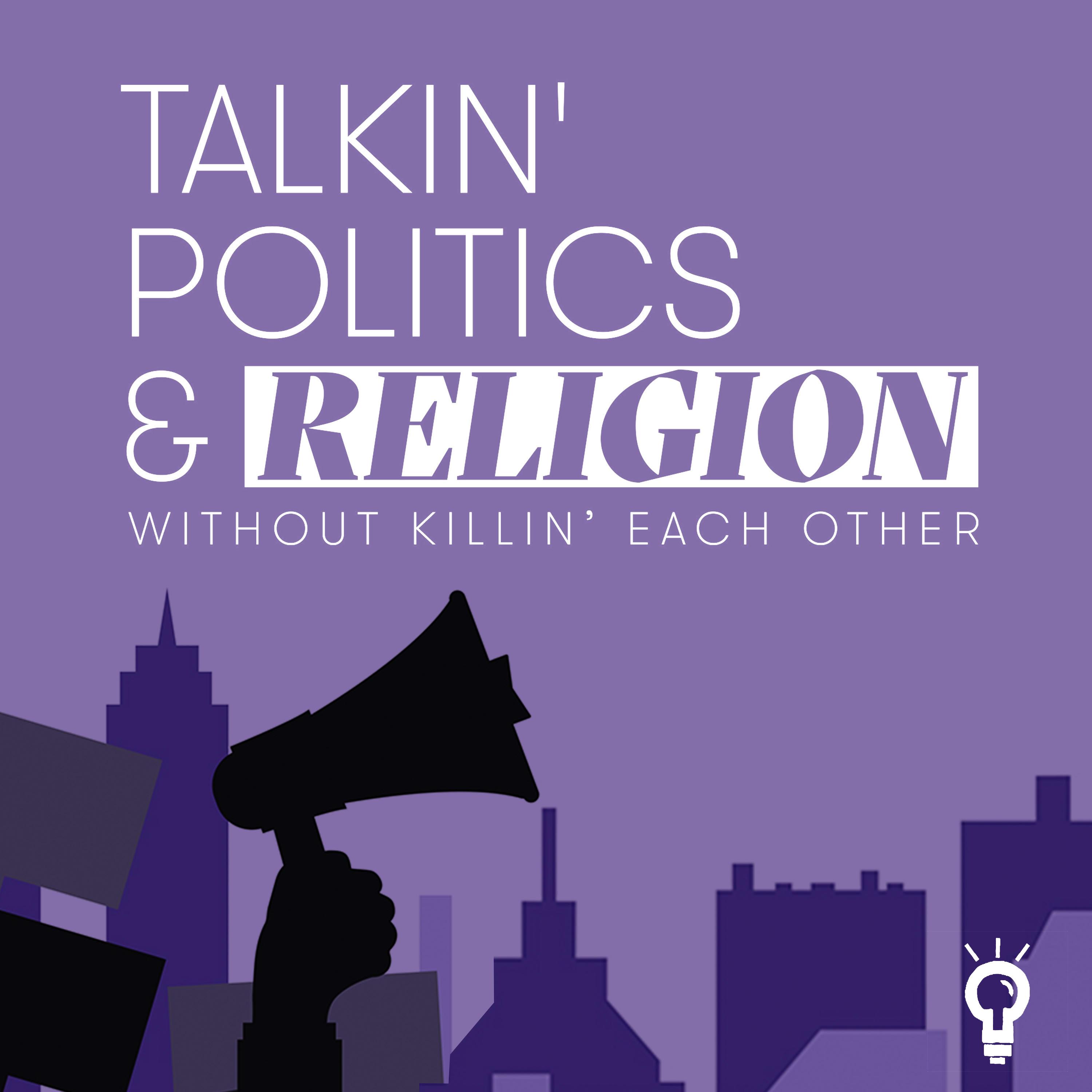 Politics and Religion. We're not supposed to talk about that, right? Wrong! We only say that nowadays because the loudest, most extreme voices have taken over the whole conversation. Well, we're taking some of that space back! If you're dying for some dialogue instead of all the yelling; if you know it's okay to have differences without having to hate each other; if you believe politics and religion are too important to let "the screamers" drown out the rest of us and would love some engaging, provocative and fun conversations about this stuff, then "Talkin' Politics & Religion Without Killin' Each Other" is for you!
Episodes
Sunday Oct 16, 2022
Sunday Oct 16, 2022
Hopefully this conversation with Reverend Dr. Jacqui Lewis will be as much of a gift to you as it was for me. We explored some deep questions like, What was the failure of the people of Israel around the time of Yeshua ben Yosef? Is our own generation also failing Jesus as Messiah? What does it mean to be a "drum major for peace"? What is the church's culpability in racism? What is ubiquitously God's call on our life - whether we're Muslim, Jewish, Christian, Bantu, Sikh, or any other faith? What does it mean to be a theologian in residence in one's own life?
The REV. DR. JACQUI LEWIS is Senior Minister and Minister for Vision, Worship, and the Arts at Middle Collegiate Church, a church that was founded in 1628 and one of the oldest continuous Protestant congregations in North America; and she is Executive Director and Co-Founder of The Middle Project which, along with Middle Church, hosted fifteen annual conferences to train faith leaders to combat racism, poverty and bigotry by growing multiethnic congregations that work for justice. Rev. Dr. Lewis is a prolific author, her latest book teaches us how to love the hell out of the world. It's called Fierce Love: A Bold Path to Ferocious Courage and Rule-Breaking Kindness That Can Heal the World.
https://www.middleproject.org/
https://jacquijlewis.com/fierce-love/
https://twitter.com/RevJacquiLewis
https://www.instagram.com/revjacquilewis/
https://twitter.com/coreysnathan