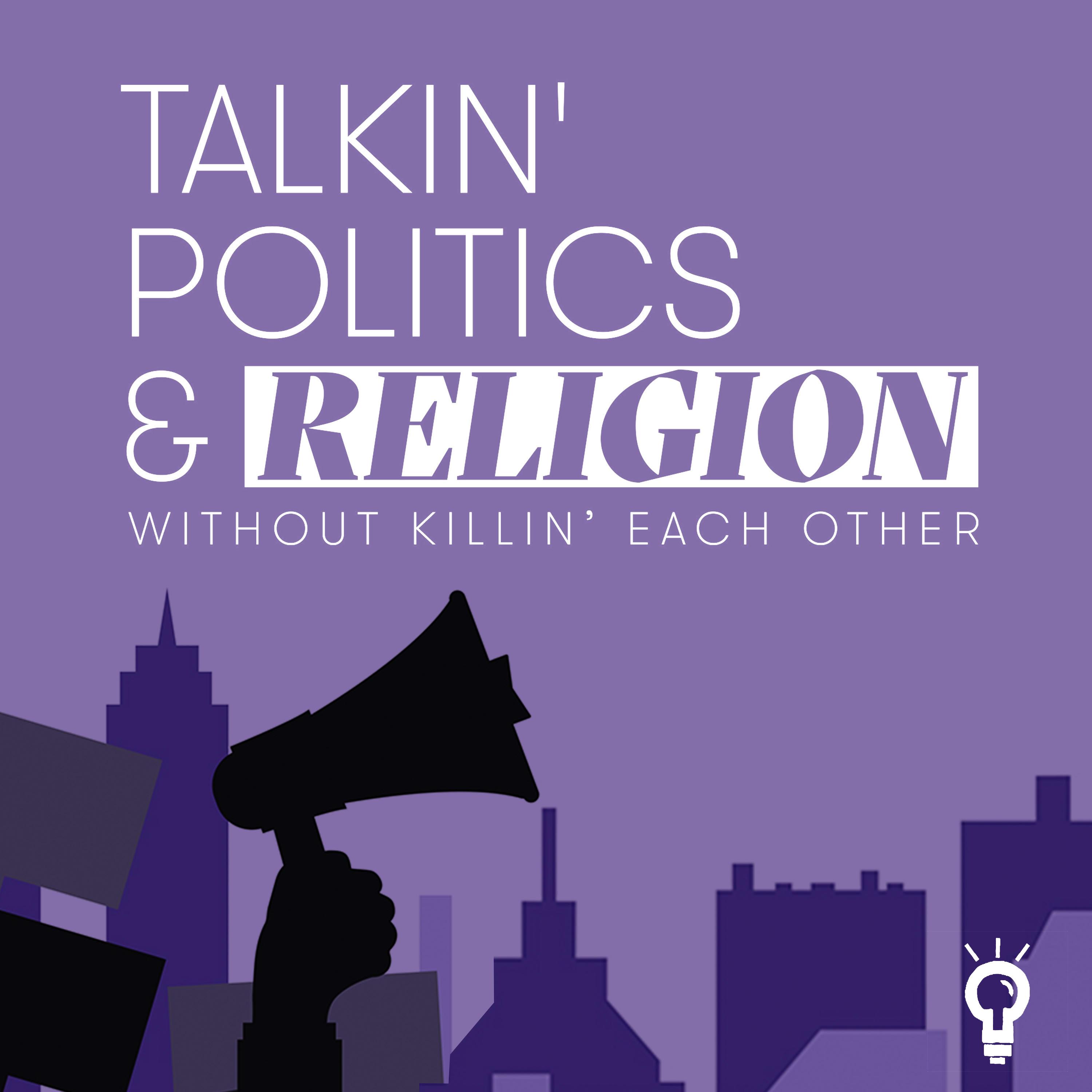 Politics and Religion. We're not supposed to talk about that, right? Wrong! We only say that nowadays because the loudest, most extreme voices have taken over the whole conversation. Well, we're taking some of that space back! If you're dying for some dialogue instead of all the yelling; if you know it's okay to have differences without having to hate each other; if you believe politics and religion are too important to let "the screamers" drown out the rest of us and would love some engaging, provocative and fun conversations about this stuff, then "Talkin' Politics & Religion Without Killin' Each Other" is for you!
Episodes
Sunday Sep 25, 2022
Sunday Sep 25, 2022
In this conversation with Reed Howard of the Millennial Action Project we discuss his experience as a millennial who identified as a Republican but then had to figure out how he could move forward in his party in the age of Trump; going to divinity school to study why evangelical voters were so drawn to Donald Trump; the perils of making politics one's religion; how elite level communications tell people how to think and feel about important issues like abortion, same sex marriage and even democracy itself; creating space to have cross-partisan conversations; what Reed really thinks of 3rd party efforts; his concern that if Republicans abandon the Republican Party, it will result in more illiberalism and more of a threat; how folks can get involved in campaigns and their political party; and methods of talking to persuadable voters about supporting candidates and issues they haven't supported in the past.
Reed Howard is the Senior Director of Communications at the Millennial Action Project, which activates young leaders to bridge the partisan divide and transform American politics. Reed is a strategist and practitioner at the intersection of democracy reform, cross-partisan politics, and faith who has advised the nation's leading nonprofits, political organizations, and public figures on how to engage America's young people across the political spectrum. Reed led communications at Georgetown's Institute of Politics and Public Service. He worked with Joe Biden's 2020 presidential campaign to reach Republican voters; he is a member of the American Enterprise Institute's Millennial Leadership Network, the Board of Directors for Republican Women for Progress, and the senior leadership team of Principles First. He served as a minister at Central United Methodist Church in downtown Atlanta, and currently serves as a chaplain-in-residence at Georgetown University.
https://twitter.com/ReedHowardVA
https://www.millennialaction.org/
https://twitter.com/MActionProject
https://www.nationalaffairs.com/publications/detail/the-future-is-faction