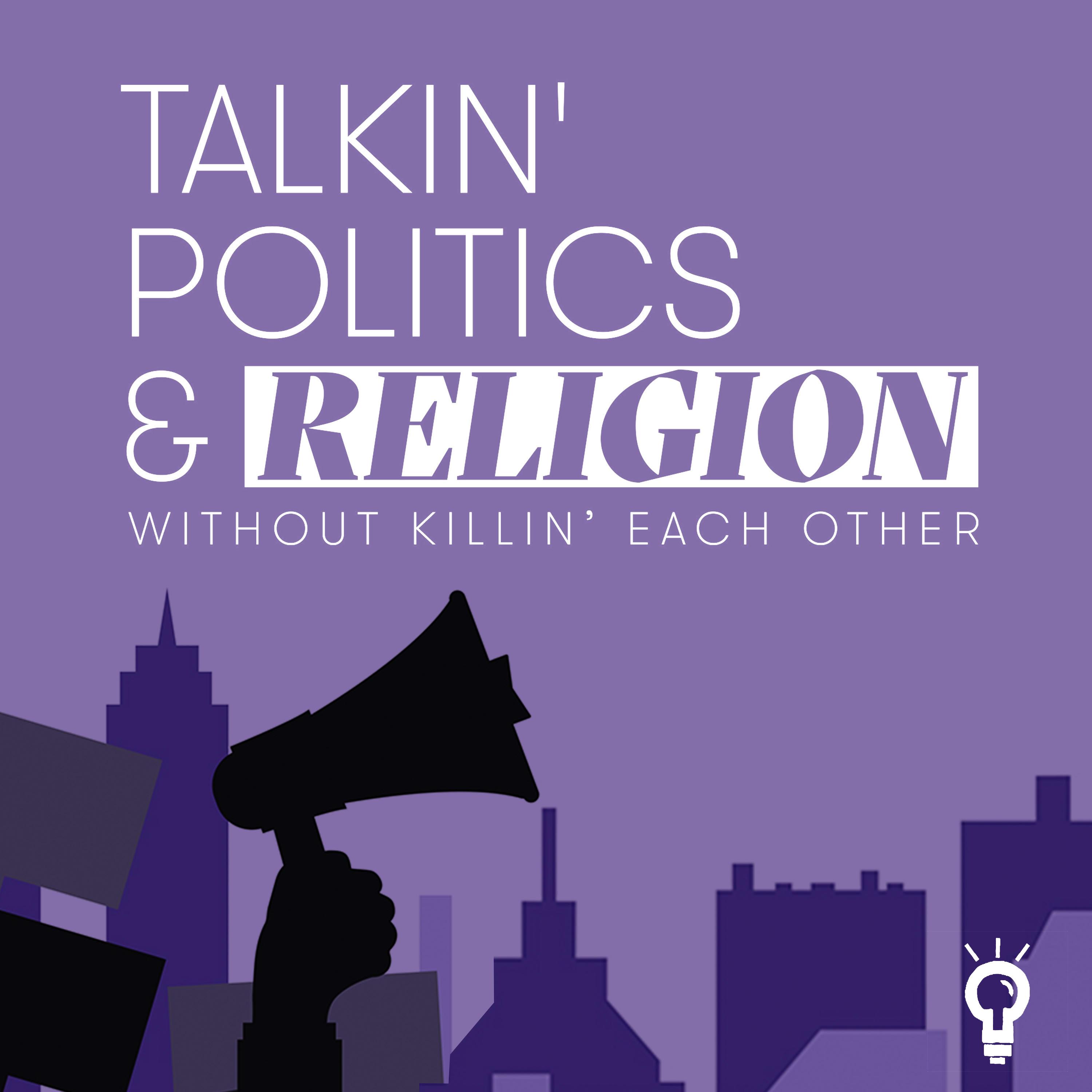 Politics and Religion. We're not supposed to talk about that, right? Wrong! We only say that nowadays because the loudest, most extreme voices have taken over the whole conversation. Well, we're taking some of that space back! If you're dying for some dialogue instead of all the yelling; if you know it's okay to have differences without having to hate each other; if you believe politics and religion are too important to let "the screamers" drown out the rest of us and would love some engaging, provocative and fun conversations about this stuff, then "Talkin' Politics & Religion Without Killin' Each Other" is for you!
Episodes
Monday Jan 16, 2023
Monday Jan 16, 2023
If you love charts, data and data analysis, you'll love this conversation. And you'll definitely love this week's guest, Washington Post national columnist Philip Bump's new book THE AFTERMATH about "the Last Days of the Baby Boom and the Future of Power in America." Our conversation covers a lot of ground including how Philip responds to stupidity in politics while still being fair and holding on to the core principles of accuracy and honesty; whether good journalists are merely "preaching to the choir" or actually persuading anyone; what the Baby Boom is and how outsized their influence is - politically and economically; whether social security is really going to run out with all the Boomers drawing on social security; what the demographic differences are between Boomers and other generations; why 4 in 10 Trump voters don't even know anyone who voted for Biden and vice versa; what trends we can reasonably expect as Boomers continue to age; and much more.
Philip Bump is a national columnist for The Washington Post; before that he led political coverage for The Atlantic Wire. One of the paper's most read writers, he focusses on the data behind polls and political rhetoric. He has been on most major media outlets, from MSNBC's "Morning Joe" to Fox News's "Special Report," and on NPR and PBS. His first book, The Aftermath: The Last Days of the Baby Boom and the Future of Power in America, looks at the overlap of the end of the baby boom and the upheaval in American politics and the U.S. economy.
www.washingtonpost.com/people/philip-bump