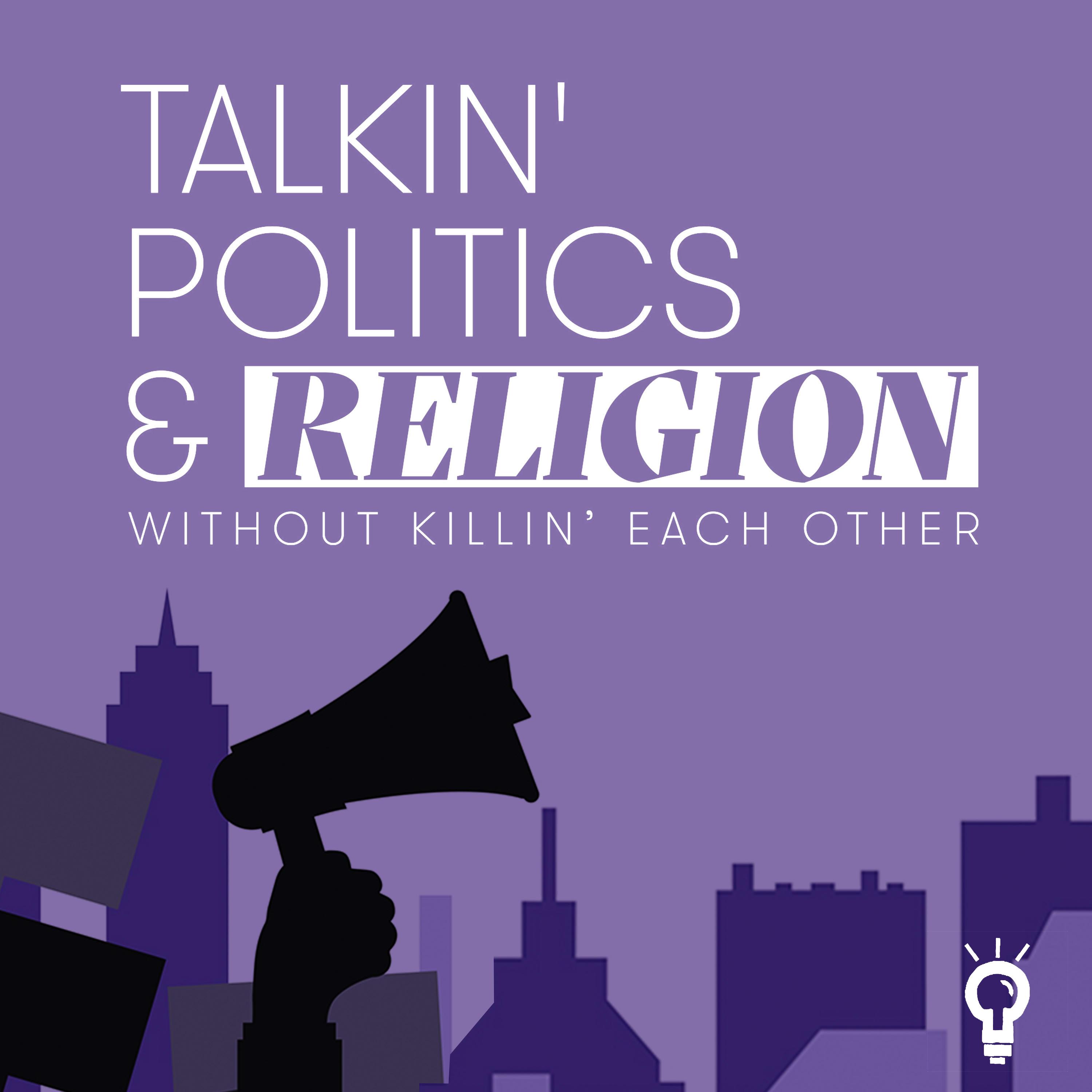 Politics and Religion. We're not supposed to talk about that, right? Wrong! We only say that nowadays because the loudest, most extreme voices have taken over the whole conversation. Well, we're taking some of that space back! If you're dying for some dialogue instead of all the yelling; if you know it's okay to have differences without having to hate each other; if you believe politics and religion are too important to let "the screamers" drown out the rest of us and would love some engaging, provocative and fun conversations about this stuff, then "Talkin' Politics & Religion Without Killin' Each Other" is for you!
Episodes
Monday Apr 10, 2023
Monday Apr 10, 2023
For this edition, we welcome back Pete Dominick, the host of Stand Up! with Pete Dominick. In the second half of our conversation (approx. 50 minutes in), Pete and Corey discuss a major disagreement they had a few months ago. It's about whether someone who identifies with one party - Republican or Democrat - can even fathom the possibility of voting for a candidate from the other political party. It's a barn burner. Not quite like any conversation we've had on the program so far. Let us know what you think about it.
We also covered a ton of ground in the first half of this conversation. We explored how Pete got into stand up comedy, his raison d'etre, how he built his career in television and radio, what it's been like to learn podcasting and growing his show from scratch; and we also got into some current issues like the cases against Trump and what we both saw as more consequential news such as the election of a progressive state supreme court judge in Wisconsin. 
Talkin' Politics & Religion Without Killin' Each Other is part of The Democracy Group, a network of podcasts that examines what's broken in our democracy and how we can work together to fix it. 
podcasts.apple.com/us/podcast/stand-up-with-pete-dominick/id1485475085
www.democracygroup.org/shows/talkin-politics-religion