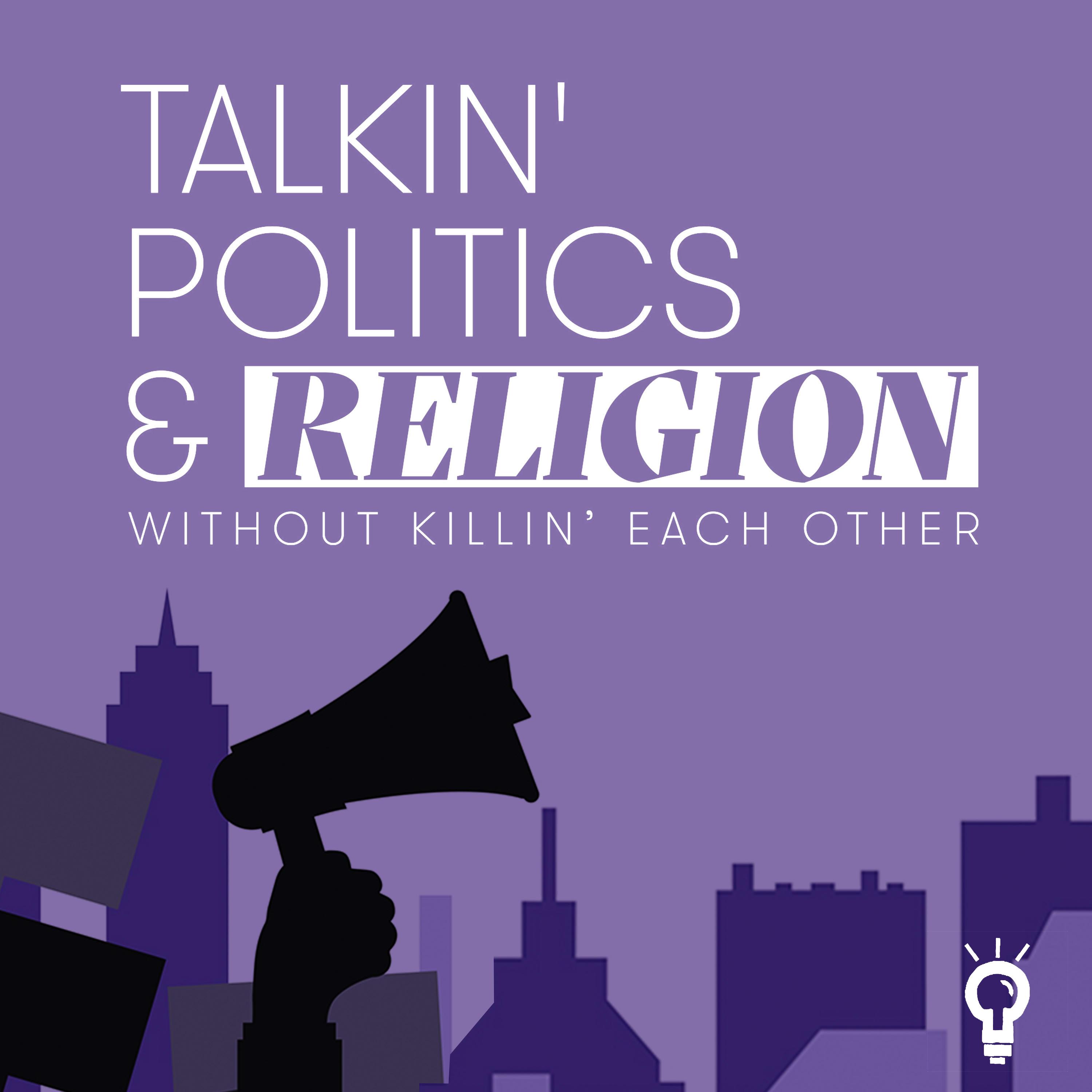 Politics and Religion. We're not supposed to talk about that, right? Wrong! We only say that nowadays because the loudest, most extreme voices have taken over the whole conversation. Well, we're taking some of that space back! If you're dying for some dialogue instead of all the yelling; if you know it's okay to have differences without having to hate each other; if you believe politics and religion are too important to let "the screamers" drown out the rest of us and would love some engaging, provocative and fun conversations about this stuff, then "Talkin' Politics & Religion Without Killin' Each Other" is for you!
Episodes
Tuesday Sep 12, 2023
Tuesday Sep 12, 2023
Is a hotdog a sandwich? And why is that an important question? (Just trust me: It is!) Yascha Mounk of Johns Hopkins University joined us for this conversation to discuss his latest book THE IDENTITY TRAP: A STORY OF IDEAS AND POWER IN OUR TIME. What is meant by the term "identity synthesis?" In recent years, terms like "identity politics," "cancel culture" and being "woke" have been used to refer to the topics that are dealt with in the book. So with the urgency of fighting the dangers of right-wing authoritarianism, why address the identity trap? What advice is there for arguing and organizing against the identity trap? And is there reason to be optimistic?
YASCHA MOUNK is Associate Professor of the Practice of International Affairs at Johns Hopkins University, Founder of Persuasion, an online magazine devoted to defending the values of free societies; he's a Contributing Editor at The Atlantic, a Senior Fellow at the Council on Foreign Relations, he is the host of the Good Fight podcast, and the author, most recently, of The Identity Trap: A Story of Ideas and Power in Our Time.
Talkin' Politics & Religion Without Killin' Each Other is part of The Democracy Group, a network of podcasts that examines what's broken in our democracy and how we can work together to fix it.
www.democracygroup.org/shows/talkin-politics-religion
www.penguinrandomhouse.com/books/712961/the-identity-trap-by-yascha-mounk
www.persuasion.community/podcast
"(S)ix pieces of advice for arguing and organizing against the identity trap..." 
Claim the Moral High Ground

Don't Vilify Those Who Disagree

Remember That Today's Adversaries Can Become Tomorrow's Allies

Appeal to the Reasonable Majority

Make Common Cause with Other Opponents of the Identity Synthesis

…But Don't Become a Reactionary