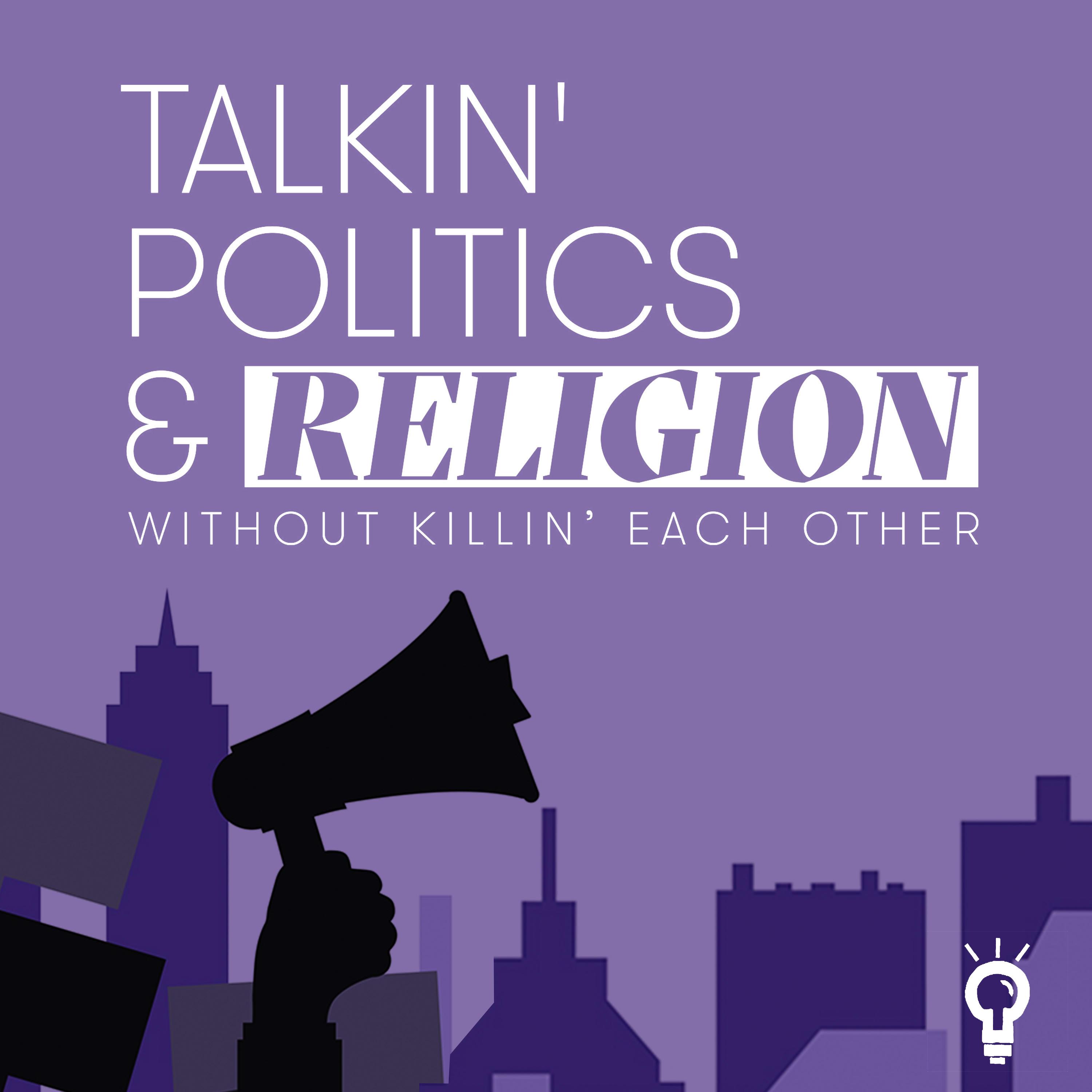 Politics and Religion. We're not supposed to talk about that, right? Wrong! We only say that nowadays because the loudest, most extreme voices have taken over the whole conversation. Well, we're taking some of that space back! If you're dying for some dialogue instead of all the yelling; if you know it's okay to have differences without having to hate each other; if you believe politics and religion are too important to let "the screamers" drown out the rest of us and would love some engaging, provocative and fun conversations about this stuff, then "Talkin' Politics & Religion Without Killin' Each Other" is for you!
Episodes
Monday Oct 09, 2023
Monday Oct 09, 2023
Anytime Matt Lewis joins us, we have a grand ole' time! In this free flowing conversation, we make a pitch for how to solve the dumpster fire known as U.S. Congress: In light of the #Barbenheimer summer, Congress should consider the #FitzpatriHeimer fall. (cf. Co-heads of the Problem Solvers Caucus, Rep. Brian Fitzpatrick, R-PA, and Rep. Josh Gottheimer, D-NJ.) We also cover how to talk to some friends and family in one information bubble, and other friends and family in a whole other political news silo. We get into his latest book FILTHY RICH POLITICIANS and how it's a bipartisan problem. Matt shares how he prepares for interviews; how driving is a great time to write notes and even take a nap (...just kidding); we do some rank prognostication on the Speaker Sweepstakes; and we even talk some baseball!
Matt Lewis is a senior columnist at the Daily Beast and the author of Too Dumb to Fail: How the GOP Betrayed the Reagan Revolution to Win Elections (and How It Can Reclaim Its Conservative Roots) and his new book Filthy Rich Politicians: The Swamp Creatures, Latte Liberals and Ruling-Class Elites Cashing in on America. You might recognize Matt from his appearances on MSNBC's Morning Joe and prior to that as a CNN political contributor. Matt's also provided political commentary on Real Time with Bill Maher, Face the Nation on CBS, the NewsHour on PBS, and ABC's Nightline. Matt's writing has appeared in outlets such as the Wall Street Journal, GQ, the Washington Post, and Politico among others. Matt previously served as senior contributor for the Daily Caller and, before that, as a columnist for AOL's Politics Daily. Matt is also the host of Matt Lewis and the News and is the co-host of The DMZ along with Bill Scher.
Talkin' Politics & Religion Without Killin' Each Other is part of The Democracy Group, a network of podcasts that examines what's broken in our democracy and how we can work together to fix it.
www.democracygroup.org/shows/talkin-politics-religion
www.thedailybeast.com/author/matt-lewis
mattklewis.com/books-articles-media