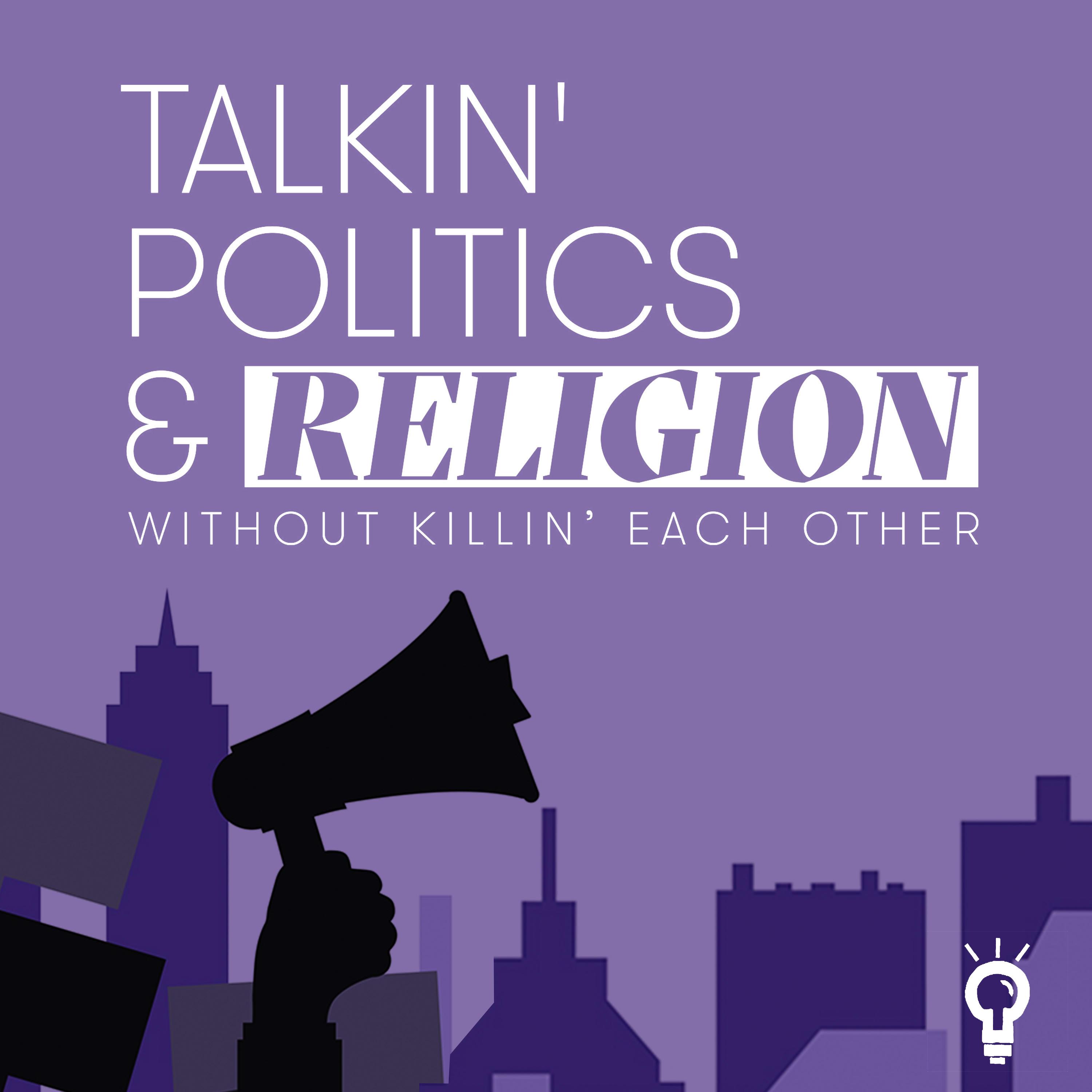 Politics and Religion. We're not supposed to talk about that, right? Wrong! We only say that nowadays because the loudest, most extreme voices have taken over the whole conversation. Well, we're taking some of that space back! If you're dying for some dialogue instead of all the yelling; if you know it's okay to have differences without having to hate each other; if you believe politics and religion are too important to let "the screamers" drown out the rest of us and would love some engaging, provocative and fun conversations about this stuff, then "Talkin' Politics & Religion Without Killin' Each Other" is for you!
Episodes
Monday Jan 02, 2023
Monday Jan 02, 2023
This is a special episode with Corey's cousins, the Warshawskys. Sheila, Allan, Deena and Jonathan join the pod to recount how our family had to flee Cherny Ostriv, Ukraine (then part of the Russian Empire) in 1920, travel across Europe and finally arrive in America on March 3, 1921.
It's possible that the Blicks and Krivals had been in that region for as long as 1,000 years. So what were the circumstances that led to the family's decision to leave the area where they had such deep roots? What was the trip across Europe and then the Atlantic like? How did the family re-establish itself in Newark, NJ and Brooklyn, NY? Then later (1979), what went into the decision on the part of the Warshawski cousins to make "aliyah" to Israel?
And, oh yes, we do talk about politics! Trump and Bibi Netanyahu and some other issues come up in our conversation. There's even some disagreement just to keep it fun!