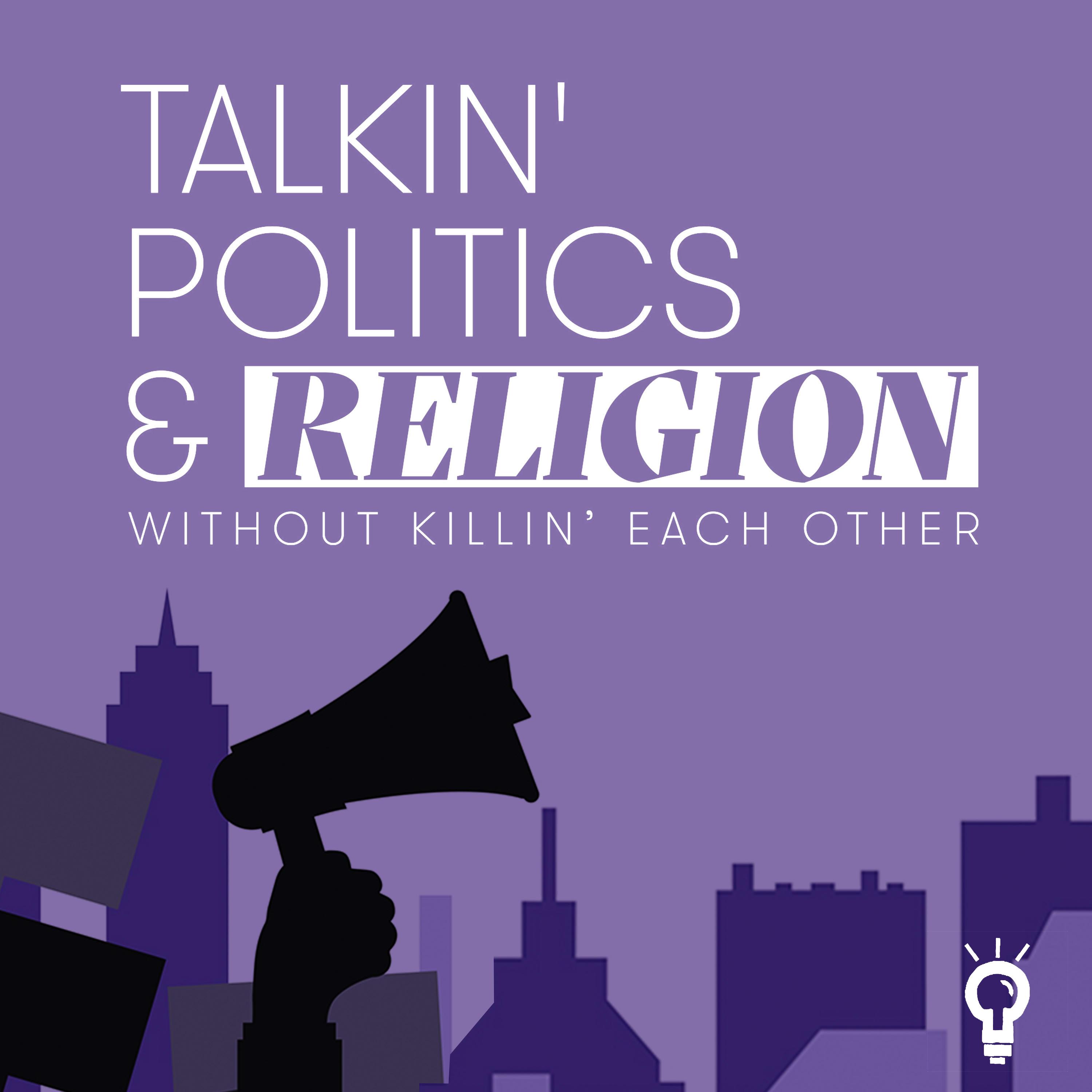 Politics and Religion. We're not supposed to talk about that, right? Wrong! We only say that nowadays because the loudest, most extreme voices have taken over the whole conversation. Well, we're taking some of that space back! If you're dying for some dialogue instead of all the yelling; if you know it's okay to have differences without having to hate each other; if you believe politics and religion are too important to let "the screamers" drown out the rest of us and would love some engaging, provocative and fun conversations about this stuff, then "Talkin' Politics & Religion Without Killin' Each Other" is for you!
Episodes
Monday Sep 25, 2023
Monday Sep 25, 2023
Mike Madrid makes his triumphant return to TP&R! We explored why significant numbers of Latino voters are drifting away from the Democratic Party; what explains the drift toward authoritarian populism of much of the Republican Party; how Fox News and the conservative media ecosystem keep their audience so angry; whether there are any Republicans worth supporting; we had some disagreement on whether to keep the offramp open for those who want to depart the Trump Train; what Mike means when he says that every day we go forward is a day closer to the end of Trumpism; and that politics is downstream of culture. And here's a doozy: How many votes in the upcoming presidential election really matter? Out of 150 million votes, how many votes actually swing the election? And which ones?
Mike Madrid is a national political strategist, an expert in demographics and Latino politics. Mike's academic work on Latino politics became the foundation for groundbreaking communications and outreach strategies in California, Texas, Florida and nationwide. Later, Mike was a co-founder of the Lincoln Project which played a significant part in defeating Donald Trump in 2020. Mike also lectures on race, class and partisanship at USC; he is the co-host of The Latino Vote podcast along with Chuck Rocha; and he is the author of the upcoming book (Spring of 2024), THE LATINO SOLUTION.
Talkin' Politics & Religion Without Killin' Each Other is part of The Democracy Group, a network of podcasts that examines what's broken in our democracy and how we can work together to fix it.
www.democracygroup.org/shows/talkin-politics-religion