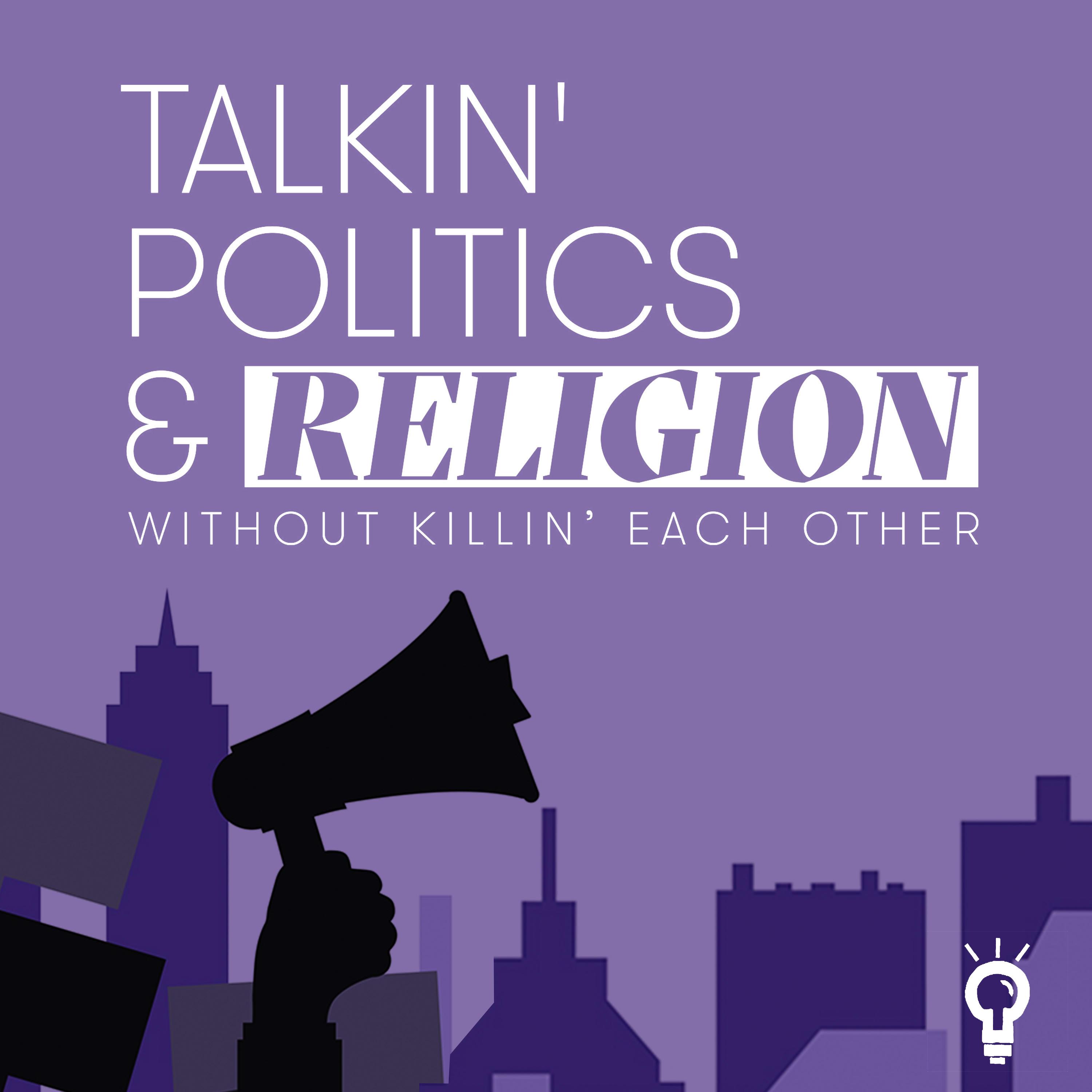 Politics and Religion. We're not supposed to talk about that, right? Wrong! We only say that nowadays because the loudest, most extreme voices have taken over the whole conversation. Well, we're taking some of that space back! If you're dying for some dialogue instead of all the yelling; if you know it's okay to have differences without having to hate each other; if you believe politics and religion are too important to let "the screamers" drown out the rest of us and would love some engaging, provocative and fun conversations about this stuff, then "Talkin' Politics & Religion Without Killin' Each Other" is for you!
Episodes
Monday Aug 21, 2023
Monday Aug 21, 2023
Have you ever wondered how primetime news commentary shows on major networks are made? Have you ever wondered why guys like Tucker Carlson say the kinds of things he says? Our guest on this episode, Mike Leon, can tell you all about it. Mike shares what really happens behind the scenes on the set of Fox News. And some of the secrets are quite surprising. He also provides insights on how we can be better consumers of news and analysis. 
Mike Leon is a Rutgers journalism graduate, with 20+ years of TV, radio & digital media experience, including production stops in news & sports, from Fox News to ESPN to MSG Networks (to name a few). He is the host of the Can We Please Talk? podcast, a top 200 news commentary podcast in the U.S. that breaks down the latest headlines, featuring interviews with award-winning journalists, current & former government officials, historians, legal analysts, best-selling authors & even yours truly!
Talkin' Politics & Religion Without Killin' Each Other is part of The Democracy Group, a network of podcasts that examines what's broken in our democracy and how we can work together to fix it.
www.democracygroup.org/shows/talkin-politics-religion