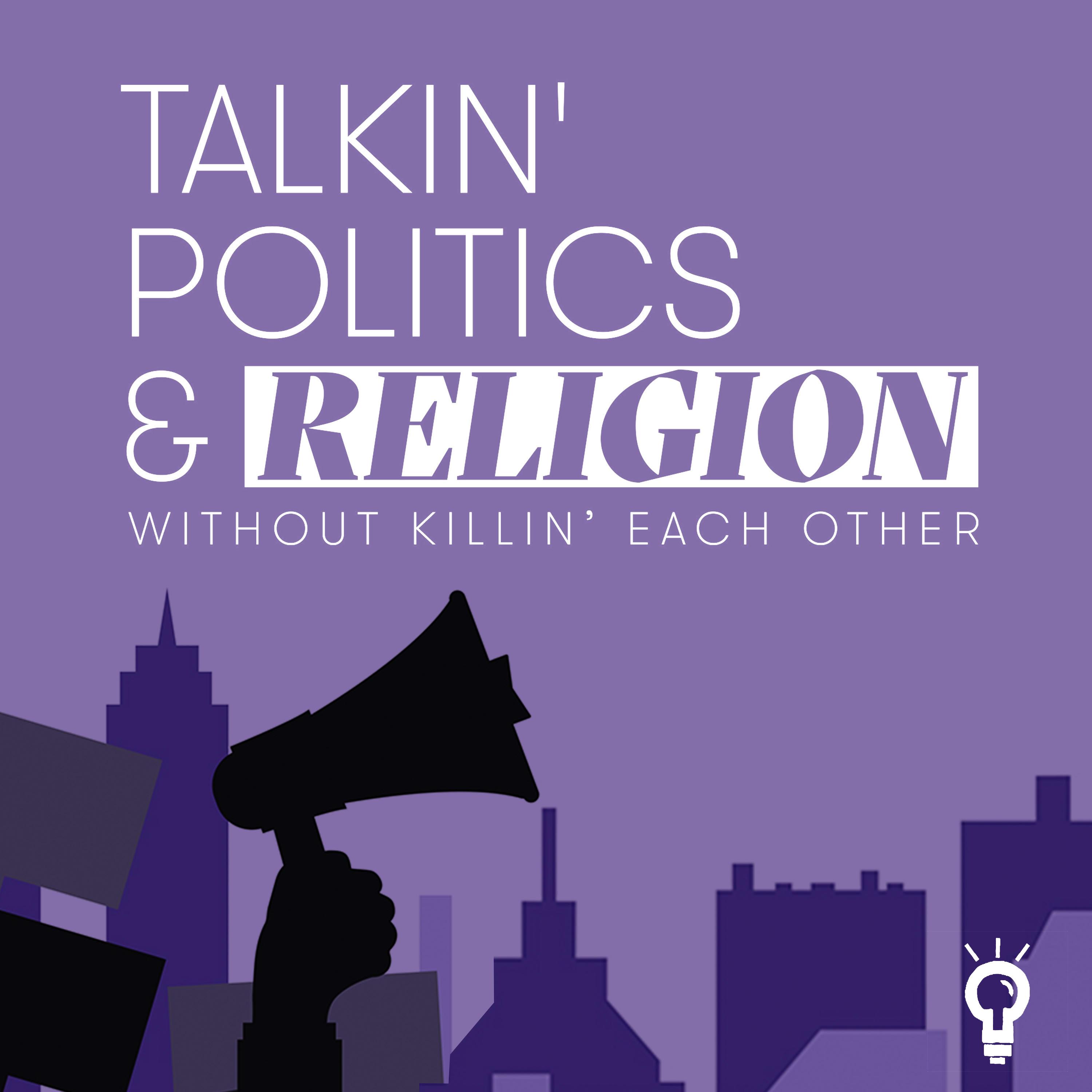 Politics and Religion. We're not supposed to talk about that, right? Wrong! We only say that nowadays because the loudest, most extreme voices have taken over the whole conversation. Well, we're taking some of that space back! If you're dying for some dialogue instead of all the yelling; if you know it's okay to have differences without having to hate each other; if you believe politics and religion are too important to let "the screamers" drown out the rest of us and would love some engaging, provocative and fun conversations about this stuff, then "Talkin' Politics & Religion Without Killin' Each Other" is for you!
Episodes
Tuesday Nov 14, 2023
Tuesday Nov 14, 2023
This is a special episode of TP&R as we are joined by Michal Rozen from Israel. Michal is currently a communications and film teacher there. She served in the army when she was 19. But she's found other ways to serve as she is a leftist who believes in peace and non-violence. That said, Michal's partner, siblings and cousins are all active in the IDF. And as you'll hear, there's much unity with everyone helping as they can with the war effort.
In this chilling conversation, we get updates on what's happening with family in Israel and how our cousins who are eligible for service with the IDF are doing. We discuss what it's like growing up in Israel and the fact that Israel is a pluralistic country. Michal has always been among Arab neighbors, friends, coworkers and students. We cover the political differences people have, even among family - some who like what Netanyahu has done, some who don't. With Michal's area of study as a teacher, we talked about the way Hamas has been waging an information war in addition to all the other ways they continue to terrorize. Michal also shared thoughts on more accurate information sources and how to be better consumers of the news.
Here is one of the follows Michal suggested: www.instagram.com/yosephhaddad
Talkin' Politics & Religion Without Killin' Each Other is part of The Democracy Group, a network of podcasts that examines what's broken in our democracy and how we can work together to fix it.
Please support our wonderful sponsor Meza Wealth Management: www.mezawealth.com
And you can find Corey on all the socials @coreysnathan such as www.threads.net/@coreysnathan.
Oseh Shalom by Nurit Hirsh
Conducted by Dr. Marsha Bryan Edelman, Arranged and Accompanied on Piano by Matthew Lazar, Founder & Director, 

Zamir

 Choral Foundation