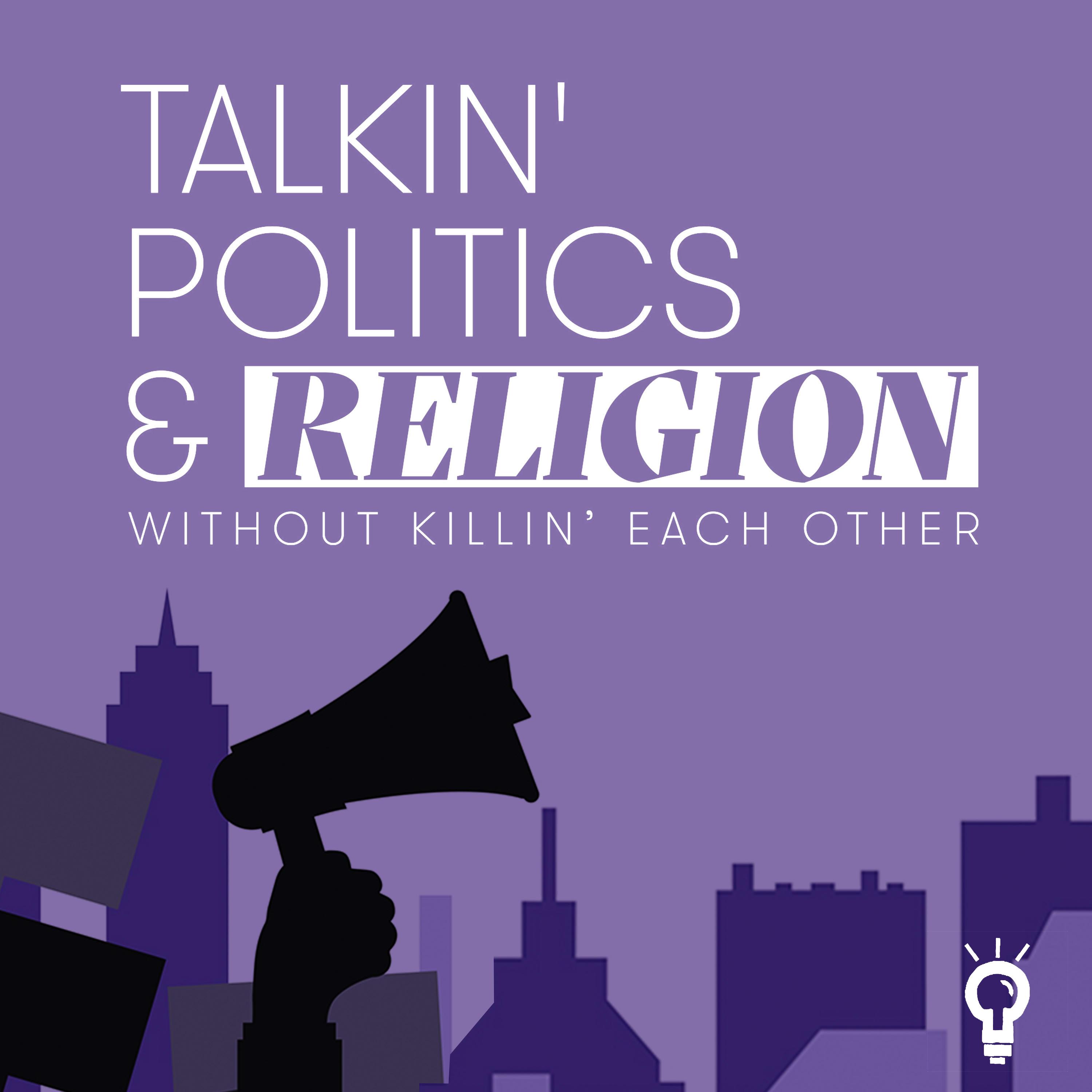 Politics and Religion. We're not supposed to talk about that, right? Wrong! We only say that nowadays because the loudest, most extreme voices have taken over the whole conversation. Well, we're taking some of that space back! If you're dying for some dialogue instead of all the yelling; if you know it's okay to have differences without having to hate each other; if you believe politics and religion are too important to let "the screamers" drown out the rest of us and would love some engaging, provocative and fun conversations about this stuff, then "Talkin' Politics & Religion Without Killin' Each Other" is for you!
Episodes
Tuesday Aug 29, 2023
Tuesday Aug 29, 2023
Mariana Alfaro, reporter on the breaking political news team at The Washington Post, has insights about the changing landscape of journalism; how to do excellent reporting, especially given some of the hostile environments contributors to the Fourth Estate are subjected to; appreciating the role of good journalism in a healthy democracy; how to collaborate with other top notch writers on the larger, breaking stories in American politics; yes, we break down some of those current events such as the numerous criminal cases facing ex-President Donald Trump; and why... MUSTARD SKITTLES??? For crying out loud, WHY?!?! 
Mariana Alfaro is a politics reporter at The Washington Post covering breaking news and was one of two reporters behind Post Politics Now, The Post's live, breaking politics news feed.  She joined The Post in 2019 as a researcher for the Daily 202, the newspaper's flagship politics newsletter. Before that, Mariana worked as an intern for the New York Times, the Wall Street Journal, Insider and The Texas Tribune. A native of San Salvador, Mariana graduated from Northwestern University's Medill School.
Talkin' Politics & Religion Without Killin' Each Other is part of The Democracy Group, a network of podcasts that examines what's broken in our democracy and how we can work together to fix it.
www.democracygroup.org/shows/talkin-politics-religion
www.washingtonpost.com/people/mariana-alfaro