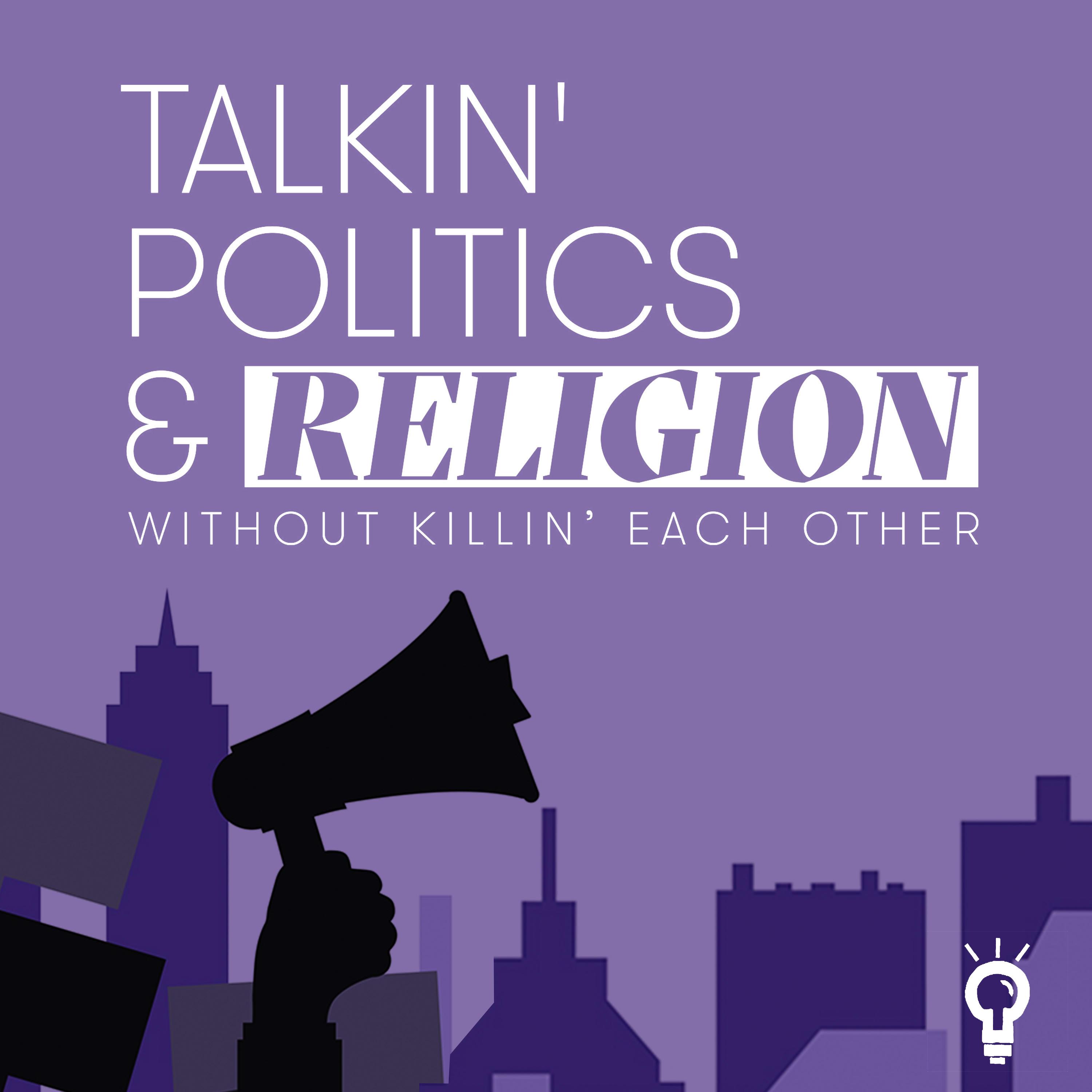 Politics and Religion. We're not supposed to talk about that, right? Wrong! We only say that nowadays because the loudest, most extreme voices have taken over the whole conversation. Well, we're taking some of that space back! If you're dying for some dialogue instead of all the yelling; if you know it's okay to have differences without having to hate each other; if you believe politics and religion are too important to let "the screamers" drown out the rest of us and would love some engaging, provocative and fun conversations about this stuff, then "Talkin' Politics & Religion Without Killin' Each Other" is for you!
Episodes
Wednesday Apr 13, 2022
Wednesday Apr 13, 2022
Here's Part 2 of our conversation with Chuck Rocha and Mike Madrid, picking up where we left off. In Part 1, we had a chance to talk with Chuck, who's best known for running Bernie Sanders 2020 campaign and then getting out the vote in the critical state of Nevada in the general election for Biden. In this part of the conversation Mike Madrid, co-founder of the Lincoln Project, jumps in to offer his thoughts about what both parties are getting wrong in terms of understanding and reaching Latino voters. And yes, the terms "Latinx" does come up! We also talk about why 1 Republican and 1 Democrat, both national strategists, often adversaries on campaigns, would come together to collaborate on their excellent new podcast THE LATINO VOTE.
Mike Madrid is a national political strategist, an expert in demographics and Latino voters. Mike's academic work on Latino politics became the foundation for groundbreaking communications and outreach strategies in California, Texas, Florida and nationwide. Later, Mike was a co-founder of the Lincoln Project which played a significant part in defeating Donald Trump. Mike also lectures on race, class and partisanship at USC. 
Chuck Rocha became National Political Director of the United Steel Workers of America at 29 and was also the first person of color hired to that position. In 2010, Chuck founded Solidarity Strategies, a nonprofit and political consulting firm built on diversity, inclusion and mentorship opportunities for the next generation of minority professionals. He went on to advise on both Bernie Sanders campaigns and is the first Latino to run a presidential campaign. 
https://podcasts.apple.com/us/podcast/the-latino-vote/id1613279254
https://twitter.com/madrid_mike
https://twitter.com/ChuckRocha