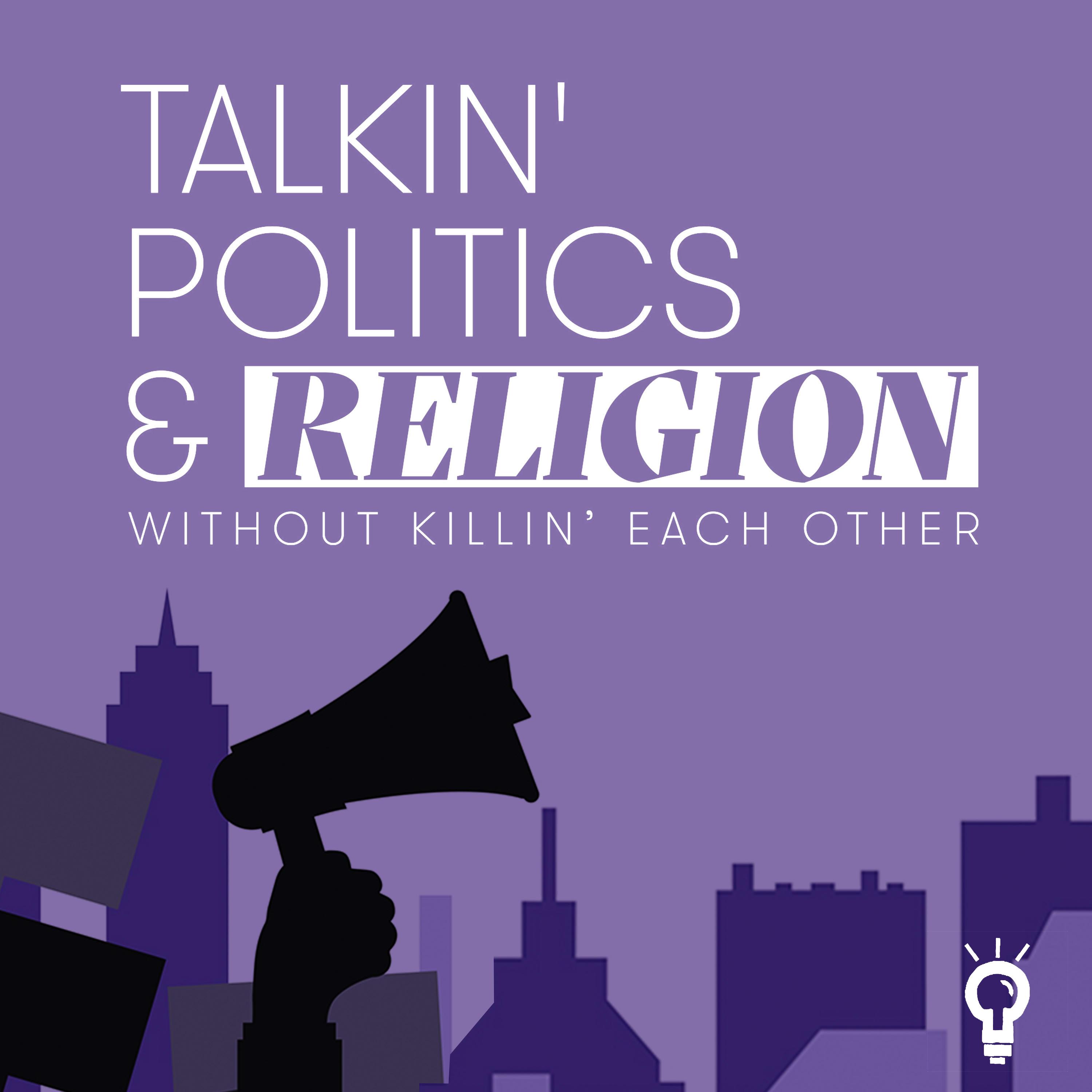 Politics and Religion. We're not supposed to talk about that, right? Wrong! We only say that nowadays because the loudest, most extreme voices have taken over the whole conversation. Well, we're taking some of that space back! If you're dying for some dialogue instead of all the yelling; if you know it's okay to have differences without having to hate each other; if you believe politics and religion are too important to let "the screamers" drown out the rest of us and would love some engaging, provocative and fun conversations about this stuff, then "Talkin' Politics & Religion Without Killin' Each Other" is for you!
Episodes
Thursday May 11, 2023
Thursday May 11, 2023
We've all kind of grown accustomed to Instagram takeovers and other stunty maneuvers to grab attention, but a podcast takeover? I think that's still kind of a rarity. But Corey Nathan is a rare breed. So, I suppose it isn't really a surprise that when I contacted him a week ago and asked if we could do a reading of my play LOVE & HATE IN THE TIME OF COVID as a special edition of Talkin' Politics & Religion Without Killin' Each Other on May 11 to commemorate the end of the COVID-19 Public Health Emergency Declaration in the United States he immediately said yes. So, in a matter of days, I reached out to a few actor friends who lovingly agreed to participate, and we quickly recorded and cut the play so we could have it ready on May 11. We didn't have time to plan or rehearse, which, in retrospect, seems appropriate since it mirrors the advent of Covid.
Public commemorations are not normally my thing, but I needed something to acknowledge this moment, the millions of people who have died, and the countless people whose lives have been changed forever. When I hesitantly spoke to friends about what I was feeling, I learned they were experiencing something similar. That confirmation gave me the courage to do something, and that's when I reached out to Corey. We have all been through so much collectively and individually over the past three years. Whatever your politics, whatever your religion, I hope this offering helps heal, inspire, or is of some other service.
Thank you Corey, the extraordinarily talented Kenya Moses, Donnell Smith, Ash Sroka, Xyla Huck, and all the actors who helped me work on this piece. I also want to thank Kevin March for his inspiration, and Reg E. Gaines for his motivation. I'm indebted to all of you and grateful for your help satiating this need.
CAST
Ash Sroka
https://www.instagram.com/ash.sroka/
Donnell Smith
https://www.instagram.com/donnell.iam/
Kenya Moses
https://www.instagram.com/kenyamoses/
Xyla Huck
Playwright
www.kimyaged.com
Talkin' Politics & Religion Without Killin' Each Other is part of The Democracy Group, a network of podcasts that examines what's broken in our democracy and how we can work together to fix it.
www.democracygroup.org/shows/talkin-politics-religion