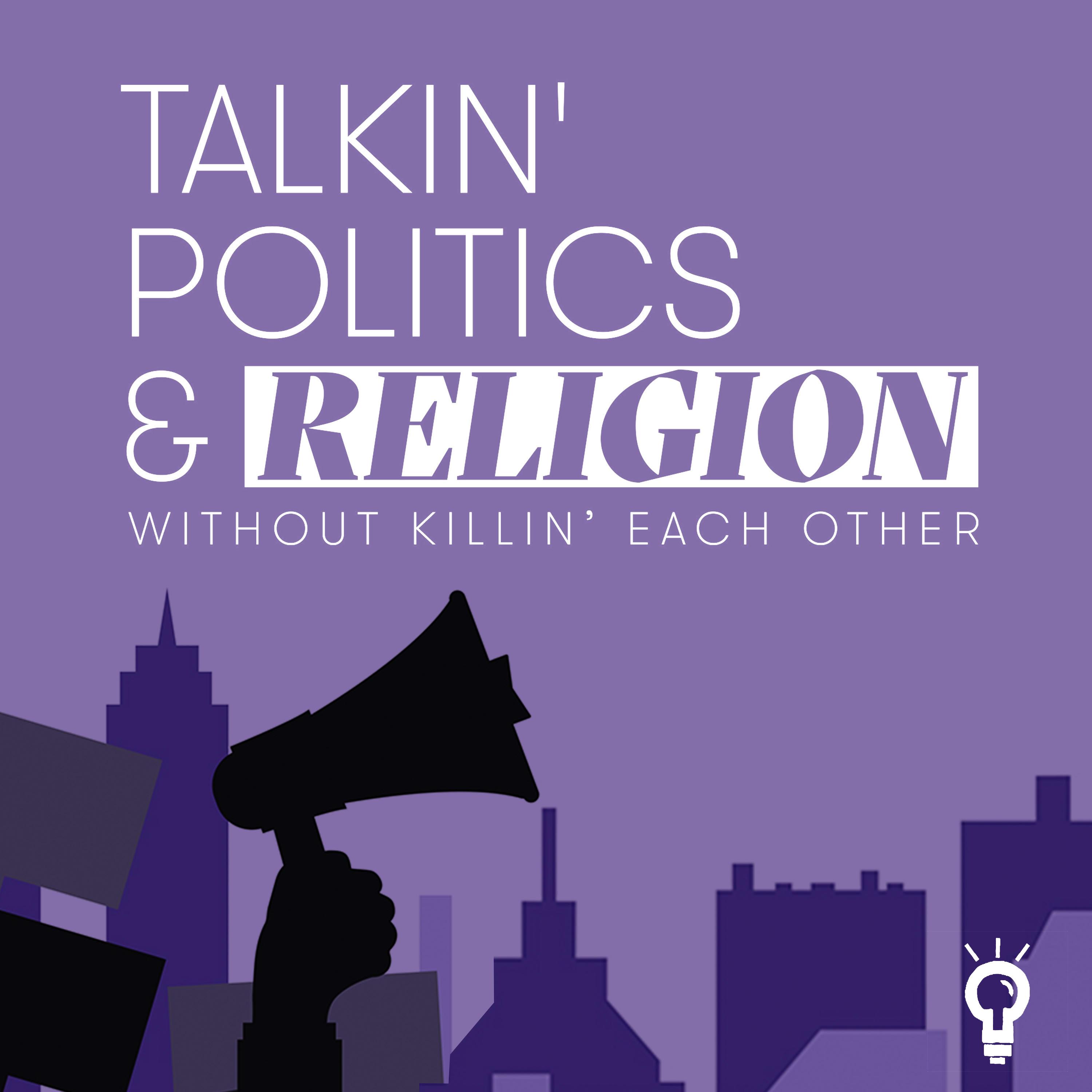 Politics and Religion. We're not supposed to talk about that, right? Wrong! We only say that nowadays because the loudest, most extreme voices have taken over the whole conversation. Well, we're taking some of that space back! If you're dying for some dialogue instead of all the yelling; if you know it's okay to have differences without having to hate each other; if you believe politics and religion are too important to let "the screamers" drown out the rest of us and would love some engaging, provocative and fun conversations about this stuff, then "Talkin' Politics & Religion Without Killin' Each Other" is for you!
Episodes
Sunday Aug 14, 2022
Sunday Aug 14, 2022
In this special episode, Lori Adams-Brown and Corey talk a great deal about Lori and her husband Jason's experience with spiritual abuse while working at Echo Church under Pastor Andy Wood. In an astonishing turn of events, Wood was hired as Rick Warren's successor at megachurch Saddleback. (To this date, Saddleback has not reversed - one could say "repented of" - their decision to hire Andy Wood. In fact, the tactics the church leaders have deployed to dismiss the charges and even vilify those who've come forward with credible accounts of abuse is chilling.)
But that's not all we discussed. We also covered Lori's remarkable background having grown up as a "missionary kid" in different parts of the world; her incredible experience over the course of many years aiding in disaster relief; how Lori is now helping others through her coaching and mentoring practice; ways we Christians can decolonize through "cultural humility"; how certain churches pressure or coerce exiting employees into signing Non-Disclosure Agreements (aka NDAs); how systems in the Evangelical Industrial Complex are designed for narcissists to come in; and so much more.
Lori Adams-Brown is a combination of international speaker, business executive, podcaster, and relief and development expert. She hosts a wonderful podcast called A World of Difference, celebrating humanity's unique differences and encouraging us all to make a difference around the world.  Since growing up in international schools in Costa Rica and Venezuela, Lori has spent her career working in Indonesia, Singapore and the San Francisco Bay Area.  She worked in disaster relief in the 2004 Indonesian tsunami where she consulted with the UN coordination efforts, and she has spoken to audiences all over the U.S. and all around the world.  Lori also speaks 6 languages, and brings a rare multicultural perspective to all her work.
a-world-of-difference.captivate.fm
julieroys.com/former-staffers-expose-bullying-rick-warren-successor-andy-wood/
religionnews.com/2022/08/01/church-conflict-or-spiritual-abuse-saddleback-echo-wood-driscoll-reyes/