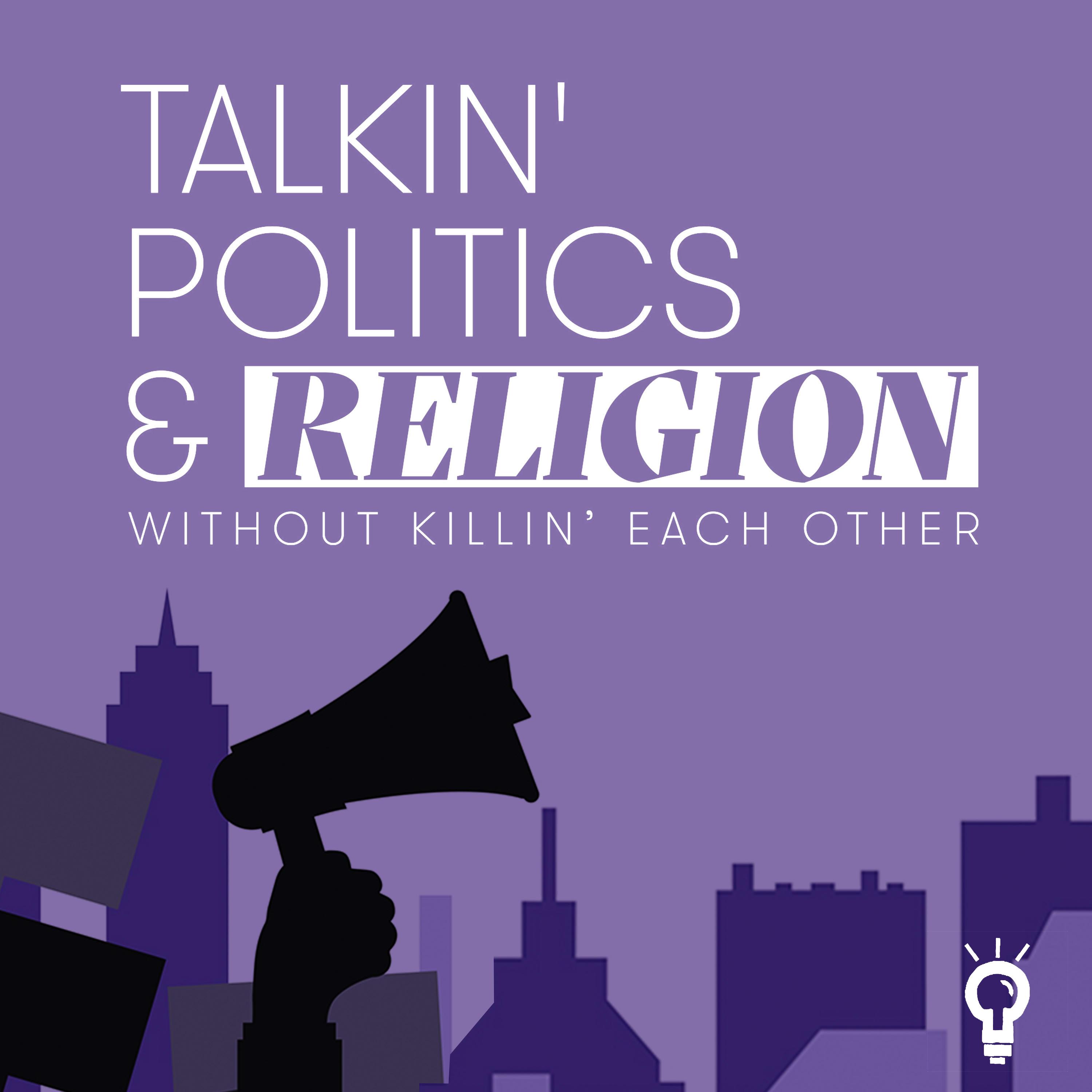 Politics and Religion. We're not supposed to talk about that, right? Wrong! We only say that nowadays because the loudest, most extreme voices have taken over the whole conversation. Well, we're taking some of that space back! If you're dying for some dialogue instead of all the yelling; if you know it's okay to have differences without having to hate each other; if you believe politics and religion are too important to let "the screamers" drown out the rest of us and would love some engaging, provocative and fun conversations about this stuff, then "Talkin' Politics & Religion Without Killin' Each Other" is for you!
Episodes
Monday May 22, 2023
Monday May 22, 2023
In this conversation with renowned speaker, writer, activist and artist, Lisa Sharon Harper, we discuss Lisa's own genealogy, which she painstakingly researched for her 2022 book FORTUNE: How Race Broke My Family and the World and How to Repair It All, and how doing the work of genealogy is doing the work of history. We also got into some theology! In particular, we explored a profound reading of the first chapters of Genesis. Spoiler alert: I love when Lisa said, "It doesn't take a rocket scientist to know this is not science!" The truths communicated in Genesis are much more profound than the reductionist reading of some of our young earth creationist friends. That leads us to explore the concept of TOV and TOV M'OD. And we went on to discuss what it will take to repair what race broke in the world.
Lisa Sharon Harper is the founder of Freedom Road, a consulting group dedicated to shrinking the narrative gap by designing forums and experiences that bring common understanding, common commitment and common action. Ms. Harper leads trainings all around the globe that increase clergy and community leaders' capacity to organize people of faith toward a just world. She is the author of several books, including the critically acclaimed The Very Good Gospel: How Everything Wrong Can Be Made Right and Fortune: How Race Broke My Family and the World and How to Repair It All. She also writes extensively on shalom and governance, immigration reform, health care reform, poverty, racial and gender justice, climate change, and transformational civic engagement with her work appearing in numerous national publications as well as her Substack The Truth Is... Ms. Harper earned her Masters degree in Human Rights from Columbia University, is an Auburn Theological Seminary Senior Fellow, has begun working on her PhD in Christian Public Ethics with Vrije Universiteit in Amsterdam aka the VU and also served as Sojourners Chief Church Engagement Officer.
Talkin' Politics & Religion Without Killin' Each Other is part of The Democracy Group, a network of podcasts that examines what's broken in our democracy and how we can work together to fix it.
www.democracygroup.org/shows/talkin-politics-religion
lisasharonharper.substack.com/
www.instagram.com/lisasharper/
www.facebook.com/lisasharonharper.page/