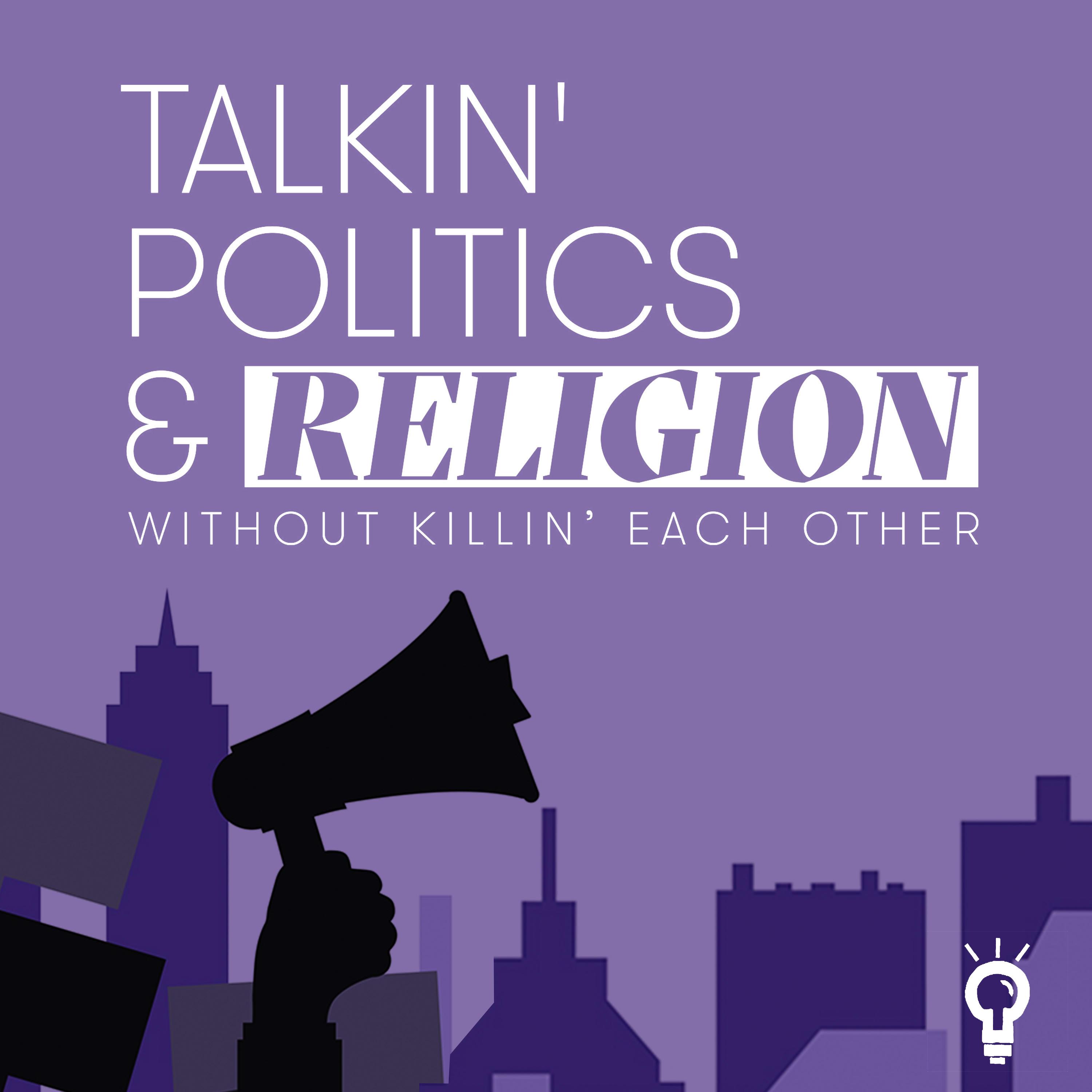 Politics and Religion. We're not supposed to talk about that, right? Wrong! We only say that nowadays because the loudest, most extreme voices have taken over the whole conversation. Well, we're taking some of that space back! If you're dying for some dialogue instead of all the yelling; if you know it's okay to have differences without having to hate each other; if you believe politics and religion are too important to let "the screamers" drown out the rest of us and would love some engaging, provocative and fun conversations about this stuff, then "Talkin' Politics & Religion Without Killin' Each Other" is for you!
Episodes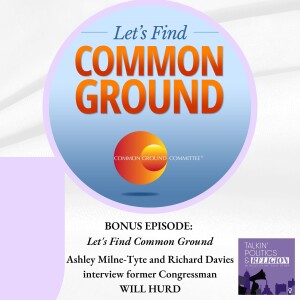 Monday Aug 07, 2023
Monday Aug 07, 2023
This is a special presentation of Let's Find Common Ground from our friends at Common Ground Committee. CGC's mission is to bring healing to the national challenges of polarization and incivility, inspiring and motivating the public to find common ground. They do this by demonstrating how influential people of opposing views can find agreement without compromising core values. Here are the show notes from this episode of Let's Find Common Ground:
"Moderate Republican Will Hurd insists that across the country 'there is more that unites us than divides us.' The former GOP Congressman threw his hat into the ring in June with a video announcement that he's running for President of the United States. Our latest episode of 'Let's Find Common Ground' re-visits our interview with Will Hurd, recorded one year ago.
"Hurd stresses the need for both pragmatism and nuance when tackling guns, immigration, and other hot-button issues. But don't call him a squishy moderate. 'In the media in Washington DC…moderate means middle of the road,' he says. 'But in reality, moderates are the ones that do the hard work and get things done because they're the ones that are having to take a philosophy to people that may not identify with it.'
"Will Hurd served as a CIA agent overseas and conducted briefings for members of Congress. This experience inspired him to run for Texas 23rd Congressional district, which he won in 2014. Congress. He was elected three times in a swing district where Democrats often win. Hurd says in our podcast interview that he succeeded by engaging with voters from both sides, not just voters who shared all his beliefs."
Talkin' Politics & Religion Without Killin' Each Other is part of The Democracy Group, a network of podcasts that examines what's broken in our democracy and how we can work together to fix it.
www.democracygroup.org/shows/talkin-politics-religion
commongroundcommittee.org/podcasts/