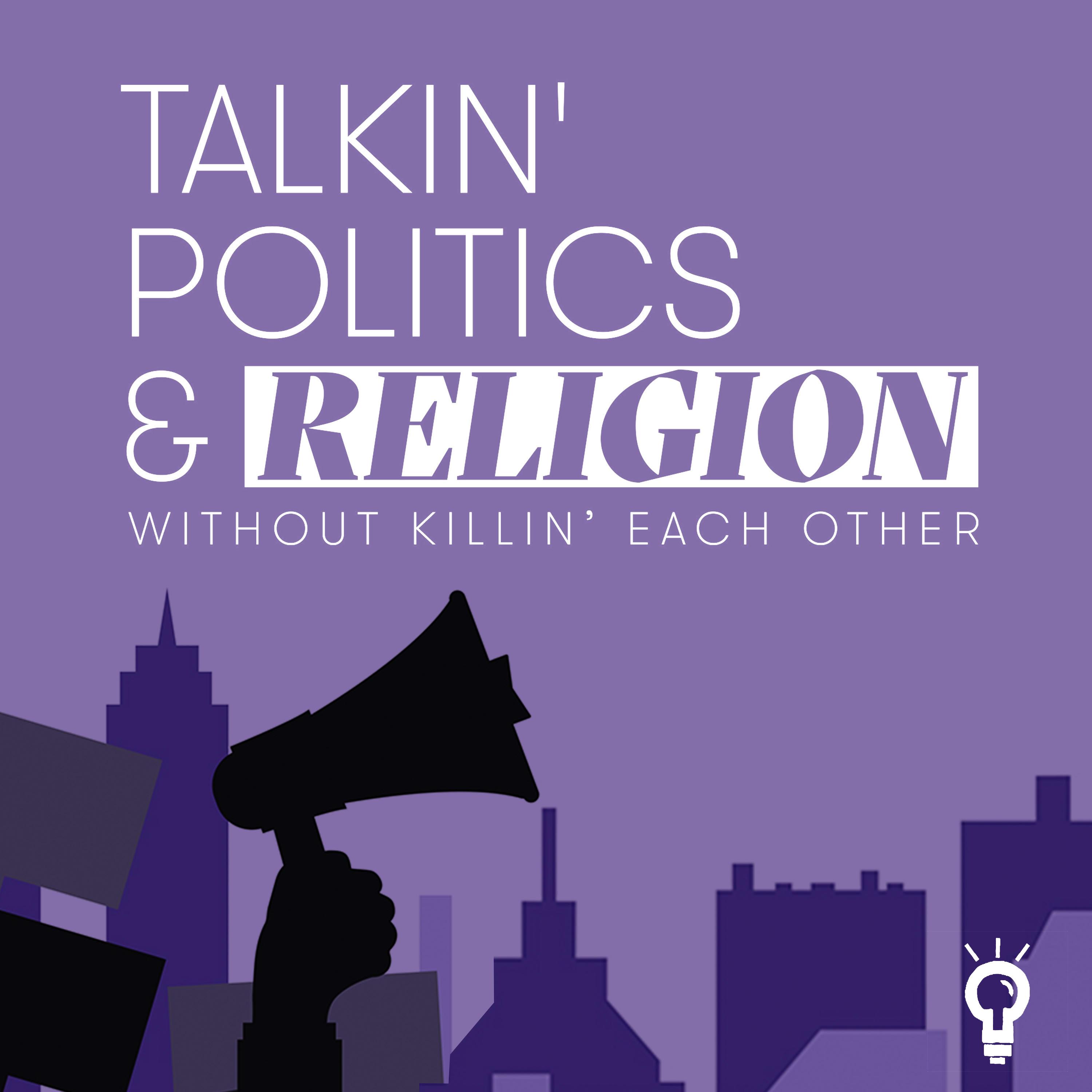 Politics and Religion. We're not supposed to talk about that, right? Wrong! We only say that nowadays because the loudest, most extreme voices have taken over the whole conversation. Well, we're taking some of that space back! If you're dying for some dialogue instead of all the yelling; if you know it's okay to have differences without having to hate each other; if you believe politics and religion are too important to let "the screamers" drown out the rest of us and would love some engaging, provocative and fun conversations about this stuff, then "Talkin' Politics & Religion Without Killin' Each Other" is for you!
Episodes
Monday Jul 17, 2023
Monday Jul 17, 2023
We are joined in this episode by Writer, Producer, Actor and Mentor, LARRY WILMORE! We discussed what drew Larry to comedy, writing, acting and producing; and, yes, we did talk about the WGA strike; why, as a kid, he was compelled by the work of such greats as Houdini, Buster Keaton, the Marx Brothers and Flip Wilson; rebounding from professional setbacks and keeping a healthy mindset; his thoughts on the "TP&R question" - how to be better at talking about politics and religion across our differences; and we got pretty deep with the concept of consciousness, meaning and why humans have a desire to have a life of meaning.
Emmy Award winner Larry Wilmore is a prolific producer, actor, comedian, and writer. He is also the host of the excellent podcast Larry Wilmore: Black on the Air. Larry is perhaps best known for his role as host of Comedy Central's The Nightly Show with Larry Wilmore and as the "Senior Black Correspondent" on The Daily Show with Jon Stewart. Off-screen, Larry serves as co-creator and consulting producer on HBO's Insecure, and helped to launch ABC's black-ish as an executive producer and is a co-creator of the spin-off Grownish. Previously, he has written for In Living Color, The PJ's (which he co-created), The Office (on which he also appeared), and The Fresh Prince of Bel-Air. He also served as creator, writer, and executive producer of The Bernie Mac Show, which earned him his Emmy for "Outstanding Writing for a Comedy Series" and a 2001 Peabody Award. In 2016, Larry hosted the White House Correspondents' Association Dinner. Larry is also an author, having released his first book, I'd Rather We Got Casinos and Other Black Thoughts, in January 2009.
Talkin' Politics & Religion Without Killin' Each Other is part of The Democracy Group, a network of podcasts that examines what's broken in our democracy and how we can work together to fix it.
www.democracygroup.org/shows/talkin-politics-religion
www.theringer.com/larry-wilmore-black-on-air
Reasonable Doubt on Hulu - www.hulu.com/series/reasonable-doubt-226c1cc5-ecc9-4d26-83a6-40131a93ed19
Jerry and Marge Go Large - www.paramountplus.com/shows/paramount-plus/video/B8wTNAzgYrU2jPLef3IehO_xl_sg15pn/jerry-marge-go-large-cast-featurette-paramount-/