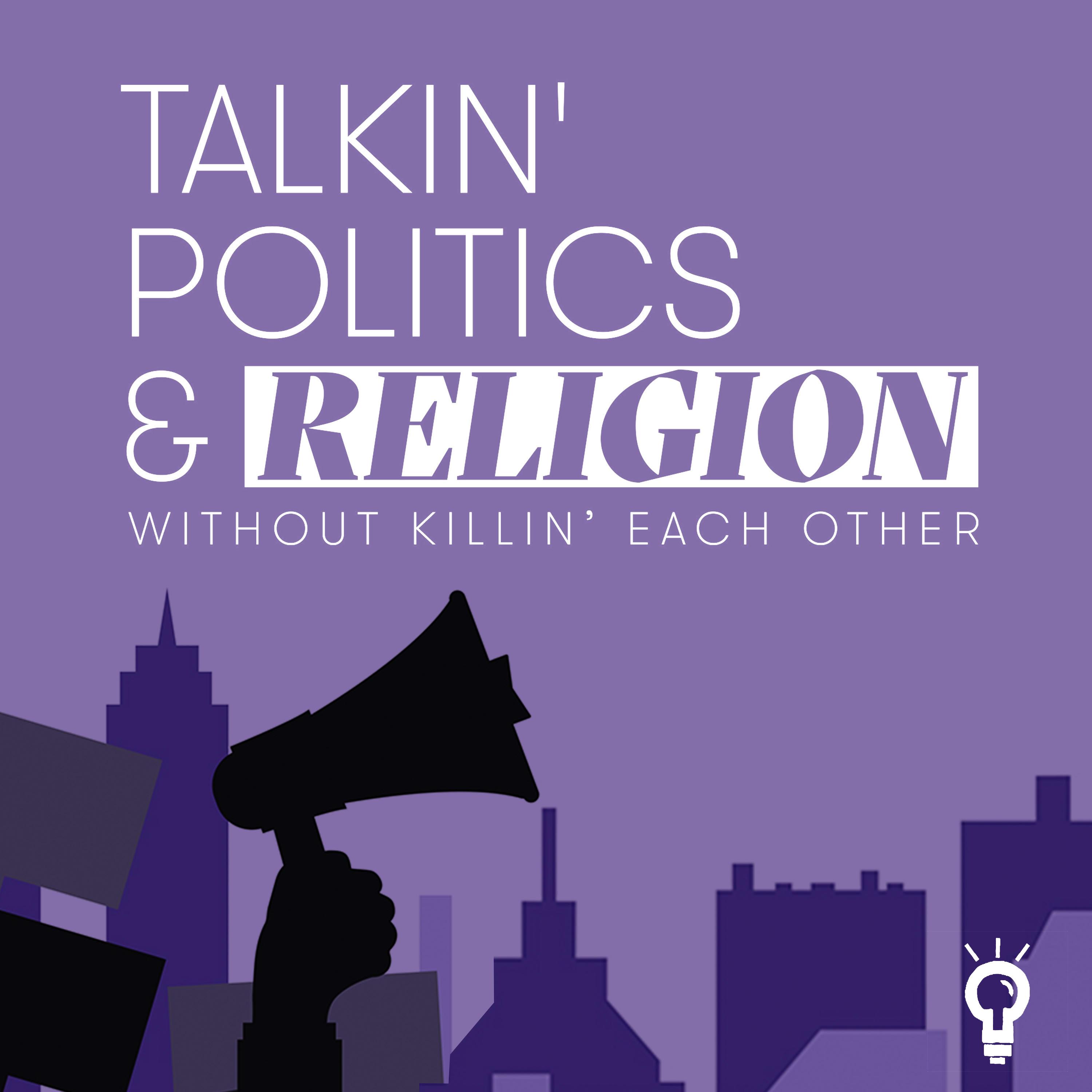 Politics and Religion. We're not supposed to talk about that, right? Wrong! We only say that nowadays because the loudest, most extreme voices have taken over the whole conversation. Well, we're taking some of that space back! If you're dying for some dialogue instead of all the yelling; if you know it's okay to have differences without having to hate each other; if you believe politics and religion are too important to let "the screamers" drown out the rest of us and would love some engaging, provocative and fun conversations about this stuff, then "Talkin' Politics & Religion Without Killin' Each Other" is for you!
Episodes
Monday Feb 20, 2023
Monday Feb 20, 2023
Our guest on this episode is Lanae Erickson, SVP at Third Way, a national think tank that champions modern center-left ideas. What does it mean to be a pragmatic progressive? How can our country make pragmatic progress on important issues that's actually sustainable: Whether it's immigration, clean energy, the economy, higher education, gun safety or other social issues? Why do so many elected officials and activists treat issues most often as an all or nothing proposition? Has the Biden Administration achieved any major accomplishments? (Spoiler alert: Uh, yeah. And not so coincidentally, most of those legislative accomplishments were negotiated with bipartisan participation.) Is all compromise good? How did certain Democrats lose in Congressional districts Biden won (Eg. CA27, a Biden +12 district)? What does the current makeup of the Democratic Party look like? What about the Republican Party? Which Party is beholden to its extremist wings and which Party is led by a more pragmatic approach?
As Senior Vice President for Social Policy & Politics at Third Way, Lanae tackles hot-button issues like immigration, abortion, religious liberty, education and guns. Previously, Lanae served as a member of President Obama's Advisory Council on Faith-Based and Neighborhood Partnerships. She was also Legislative Counsel at Alliance for Justice and before that, at the Legal Rights Center and the Center for Victims of Torture. Lanae's commentary has been featured in The Washington Post, The New York Times, USA Today, Politico and PBS NewsHour among other outlets. She has also appeared on NPR, Fox News, CSPAN's Washington Journal, CNN, Bloomberg Television and is a regular contributor to one of our favorite podcasts Politicology! Lanae is also the principal second violinist in DC's Capital City Symphony.