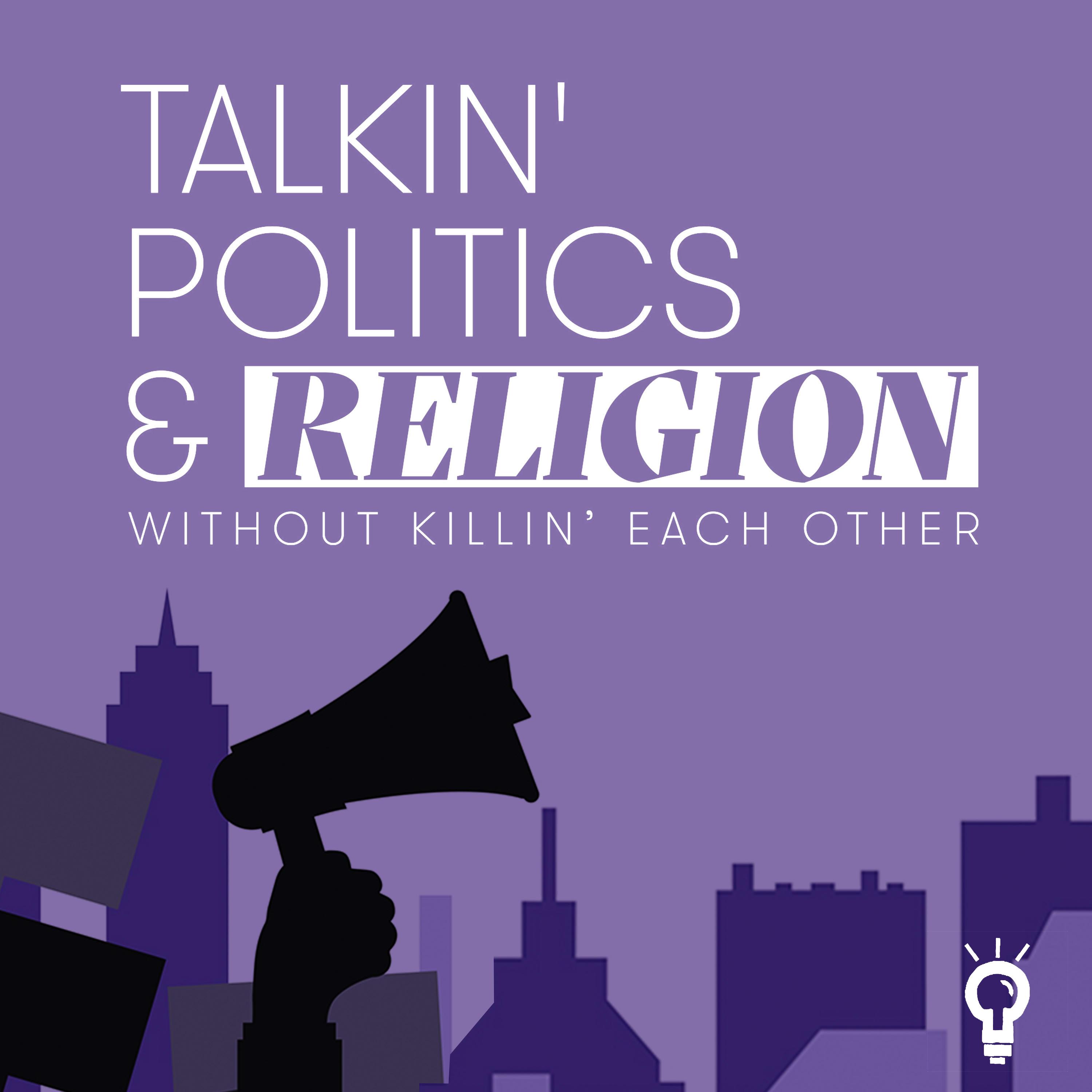 Politics and Religion. We're not supposed to talk about that, right? Wrong! We only say that nowadays because the loudest, most extreme voices have taken over the whole conversation. Well, we're taking some of that space back! If you're dying for some dialogue instead of all the yelling; if you know it's okay to have differences without having to hate each other; if you believe politics and religion are too important to let "the screamers" drown out the rest of us and would love some engaging, provocative and fun conversations about this stuff, then "Talkin' Politics & Religion Without Killin' Each Other" is for you!
Episodes
Monday Jun 20, 2022
Monday Jun 20, 2022
In the 2nd part of our conversation with Jonathan Rauch, we do a deeper dive into his timely, ground breaking book THE CONSTITUTION OF KNOWLEDGE: A DEFENSE OF TRUTH. We discuss its goals of peace, freedom and knowledge; why authoritarians hate the Constitution of Knowledge; how to diagnose and resist the ills of disinformation and cancel culture; the effects of cancel culture such as "the spiral of silence"; how, at its center, the MAGA movement is all about disinformation; and how to transform the world by planting the seeds of big ideas.
JONATHAN RAUCH, a senior fellow at the Brookings Institution, is the author of eight books and many articles on public policy, culture, and government. He is a contributing writer for The Atlantic and recipient of the 2005 National Magazine Award, the magazine industry's equivalent of the Pulitzer Prize. His latest book, The Constitution of Knowledge: A Defense of Truth is a deep-diving account of how to push back against disinformation, canceling, and other new threats to our fact-based epistemic order. His writing has also appeared in many other publications including The Economist, Time, The New York Times, The New York Daily News, The Wall Street Journal, The Washington Post, The Los Angeles Times, The New York Post, Slate, and others. Jonathan graduated from Yale University. He is the recipient of numerous national and international awards for his writing and has appeared as a guest on many television and radio programs. But perhaps most remarkably, he does not like shrimp!
www.jonathanrauch.com/about.html
www.theatlantic.com/author/jonathan-rauch/
www.brookings.edu/experts/jonathan-rauch/
https://www.brookings.edu/book/the-constitution-of-knowledge/
Comments
(1)
To leave or reply to comments, please download free Podbean or
Critically important work. Jonathan, I'm curious about how important 'the wisdom of the crowd' is to your theory? In nature, there's a similar concept on the flip side called 'the many wrongs principle.'