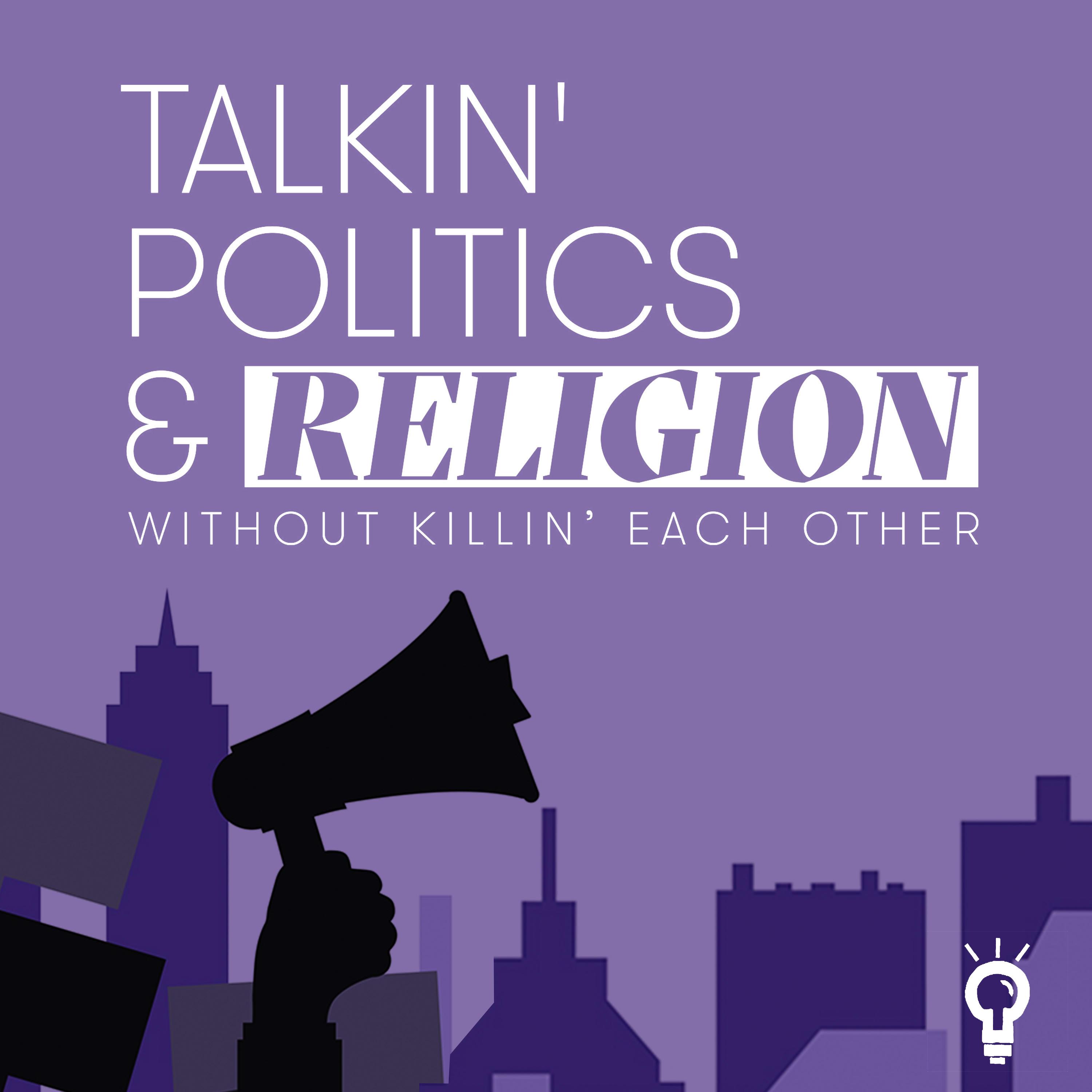 Politics and Religion. We're not supposed to talk about that, right? Wrong! We only say that nowadays because the loudest, most extreme voices have taken over the whole conversation. Well, we're taking some of that space back! If you're dying for some dialogue instead of all the yelling; if you know it's okay to have differences without having to hate each other; if you believe politics and religion are too important to let "the screamers" drown out the rest of us and would love some engaging, provocative and fun conversations about this stuff, then "Talkin' Politics & Religion Without Killin' Each Other" is for you!
Episodes
Tuesday Dec 20, 2022
Tuesday Dec 20, 2022
Happy to share some of our favorite conversations from this last year. Subsequent to our talk with Christie Whitman, the former Republican Governor of New Jersey has gone on to join the Forward Party as Co-Chair along with former Democratic Presidential Candidate Andrew Yang.
In this conversation with Christine Todd Whitman, the former Governor (of the best state in the union!) and Cabinet Member, we talk about how she started her career in politics by going around the country and actually listening to people. Imagine that! We also discussed how she was able to achieve bipartisan collaboration during her 2 terms as governor of New Jersey; an assessment of how the Biden Administration is doing on climate initiatives; other achievable actions that can have a positive effect on the environment; what she's doing to resist the danger posed by candidates who are brazenly anti-democracy; the encouraging work of States United Democracy Center - "more than a think tank... an action tank"; a sober warning about current governors who are deploying the tactics of dictators; her experience with Donald Trump back when he was screwing over small contractors who built his casinos in New Jersey; and we even get to talk about religion!
Christine Todd Whitman is the Co-Founder and Co-Chair of the States United Democracy Center and she is the President of The Whitman Strategy Group. Governor Whitman served in the cabinet of President George W. Bush as Administrator of the Environmental Protection Agency and was the 50th Governor of the State of New Jersey, serving as its first woman governor. Governor Whitman also serves a number of non-profit organizations including as Chairman of the American Security Project, Vice-Chairman of the Trustees of the Eisenhower Fellowships and Advisor on Renew America Movement. Among quite a few other non-profits and causes, she was co-chair of the Commission on the Rule of Law and Democracy at the Brennan Center at New York University. Also during the 2020 election cycle she served as Chair of Republicans and Independents for Biden. And on top of all of that, she is the author of a New York Times best seller called It's My Party Too: Taking Back the Republican Party... And Bringing the Country Together Again.