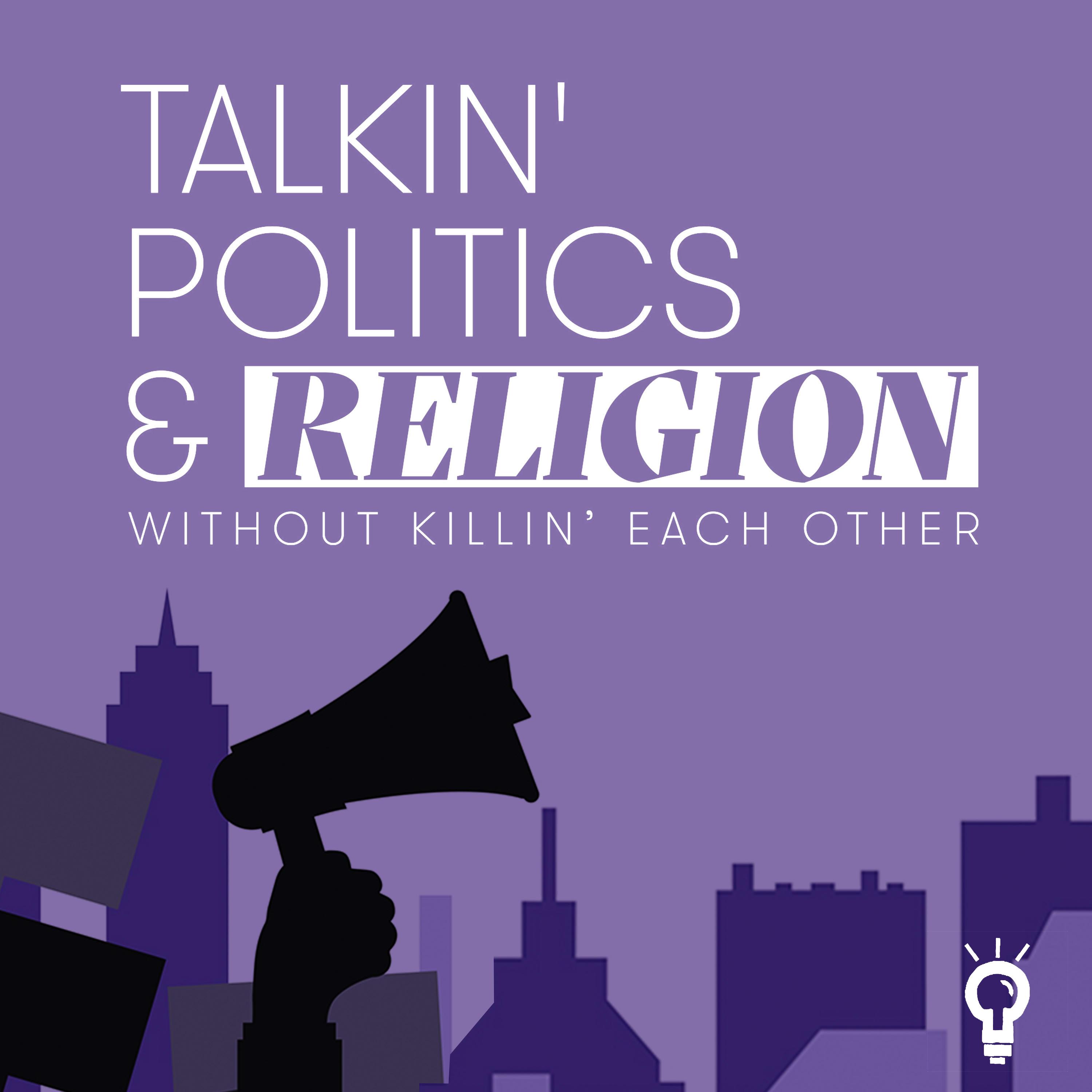 Politics and Religion. We're not supposed to talk about that, right? Wrong! We only say that nowadays because the loudest, most extreme voices have taken over the whole conversation. Well, we're taking some of that space back! If you're dying for some dialogue instead of all the yelling; if you know it's okay to have differences without having to hate each other; if you believe politics and religion are too important to let "the screamers" drown out the rest of us and would love some engaging, provocative and fun conversations about this stuff, then "Talkin' Politics & Religion Without Killin' Each Other" is for you!
Episodes
Monday Jul 03, 2023
Monday Jul 03, 2023
Tim Keller and Michael Gerson were both at the top of the list of guests we wanted to have on TP&R. Sadly we lost both gentlemen within the last year. Mike passed away last November and Tim died in May of this year. But we're lucky to have Jonathan Rauch and Pete Wehner for this conversation because they were all friends and had a big impact on each other's lives.
Timothy Keller was senior pastor at Redeemer Presbyterian Church in Manhattan. As Sam Roberts described him in The New York Times, Tim was "...a best-selling author and theorist of Christianity who performed a modern miracle of his own — establishing a theologically orthodox church in Manhattan that attracted thousands of young professional followers..."
Michael Gerson was a nationally syndicated columnist writing for The Washington Post from 2007 until his death on Nov. 17, 2022. He was the author of HEROIC CONSERVATISM and co-author of CITY OF MAN: RELIGION AND POLITICS IN A NEW ERA. He appeared regularly on the "PBS NewsHour," "Face the Nation" and other programs. Gerson served as senior adviser at One, a bipartisan organization dedicated to the fight against extreme poverty and preventable diseases. Until 2006, Gerson was a top aide to President George W. Bush as assistant to the president for policy and strategic planning. Prior to that appointment, he served in the White House as assistant to the president for speechwriting, policy adviser, deputy assistant to the president and director of presidential speechwriting.
Jonathan Rauch is the author of numerous books including THE CONSTITUTION OF KNOWLEDGE: A DEFENSE OF TRUTH. He's a senior fellow at the Brookings Institution and a contributing writer at The Atlantic among other publications.
Pete Wehner is also a contributing writer at The Atlantic as well as The New York Times, he's a senior fellow at the Trinity Forum and the author of several books including THE DEATH OF POLITICS: HOW TO HEAL OUR FRAYED REPUBLIC AFTER TRUMP.
Talkin' Politics & Religion Without Killin' Each Other is part of The Democracy Group, a network of podcasts that examines what's broken in our democracy and how we can work together to fix it.