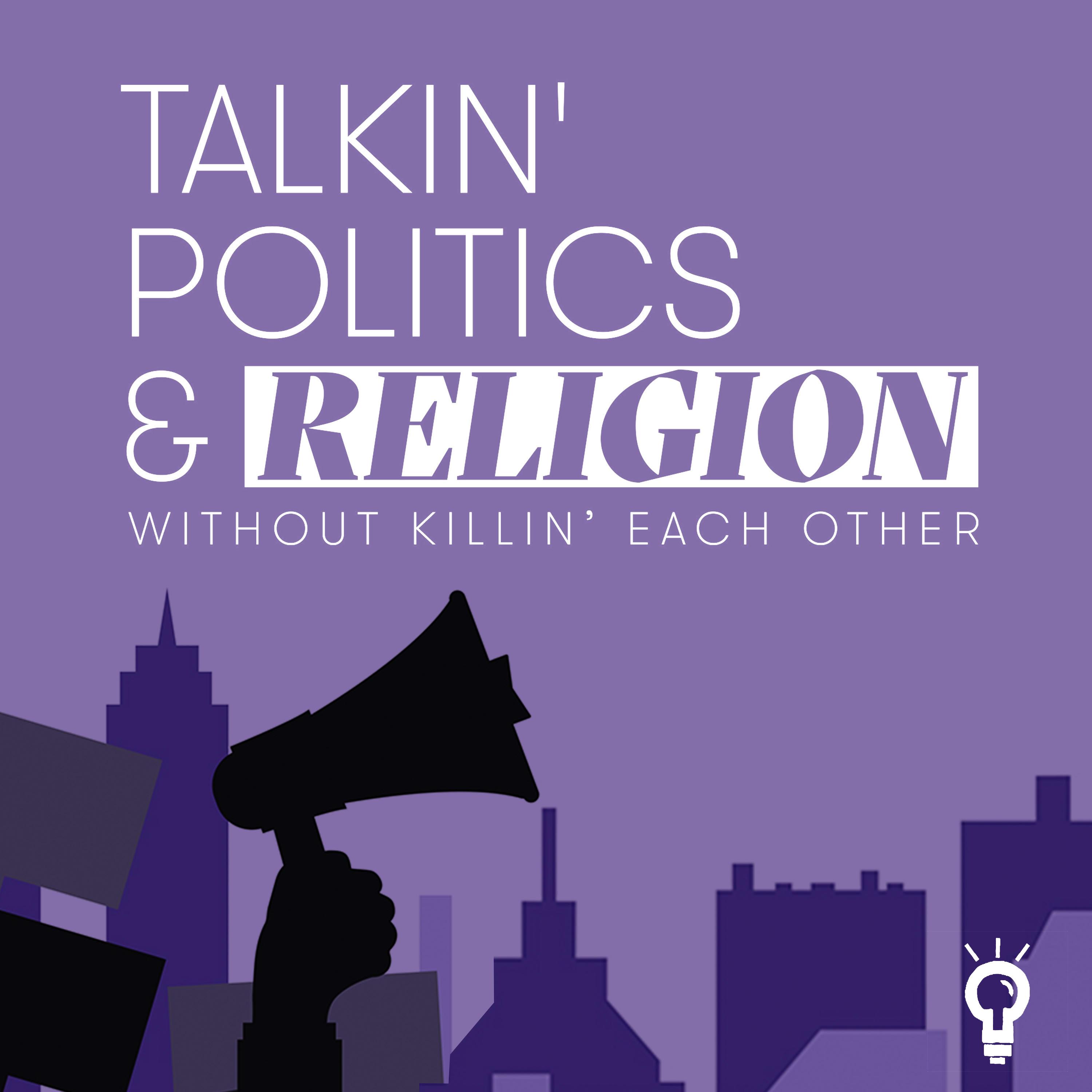 Politics and Religion. We're not supposed to talk about that, right? Wrong! We only say that nowadays because the loudest, most extreme voices have taken over the whole conversation. Well, we're taking some of that space back! If you're dying for some dialogue instead of all the yelling; if you know it's okay to have differences without having to hate each other; if you believe politics and religion are too important to let "the screamers" drown out the rest of us and would love some engaging, provocative and fun conversations about this stuff, then "Talkin' Politics & Religion Without Killin' Each Other" is for you!
Episodes
Thursday Sep 08, 2022
Thursday Sep 08, 2022
This is a bonus TP&R episode of Freedom Road Podcast with our friend and colleague Lisa Sharon Harper and her guest the Rev. Dr. Otis Moss III. 
Listen in as Lisa Sharon Harper and Rev. Dr. Otis Moss III do this deep dive on the meaning of and the hunger for the unfettered right to vote in the United States of America.
Freedom Road Podcast brings together national faith leaders, advocates, and front-lines activists for candid conversations about the pressing issues of our times.
Lisa Sharon Harper leads trainings that increase clergy and community leaders' capacity to organize people of faith toward a just world. A prolific speaker, writer and activist, Ms. Harper is the founder and president of FreedomRoad.us, a consulting group dedicated to shrinking the narrative gap in our nation by designing forums and experiences that bring common understanding, common commitment and common action.
With civil rights advocacy in his DNA, Rev. Dr. Otis Moss III built his ministry on community advancement and social justice activism. As Senior Pastor of Trinity United Church of Christ in Chicago, Illinois, Dr. Moss spent the last two decades practicing and preaching a Black theology that unapologetically calls attention to the problems of mass incarceration, environmental justice, and economic inequality.
https://freedomroad.us/category/freedom-road-podcast/
https://twitter.com/lisasharper