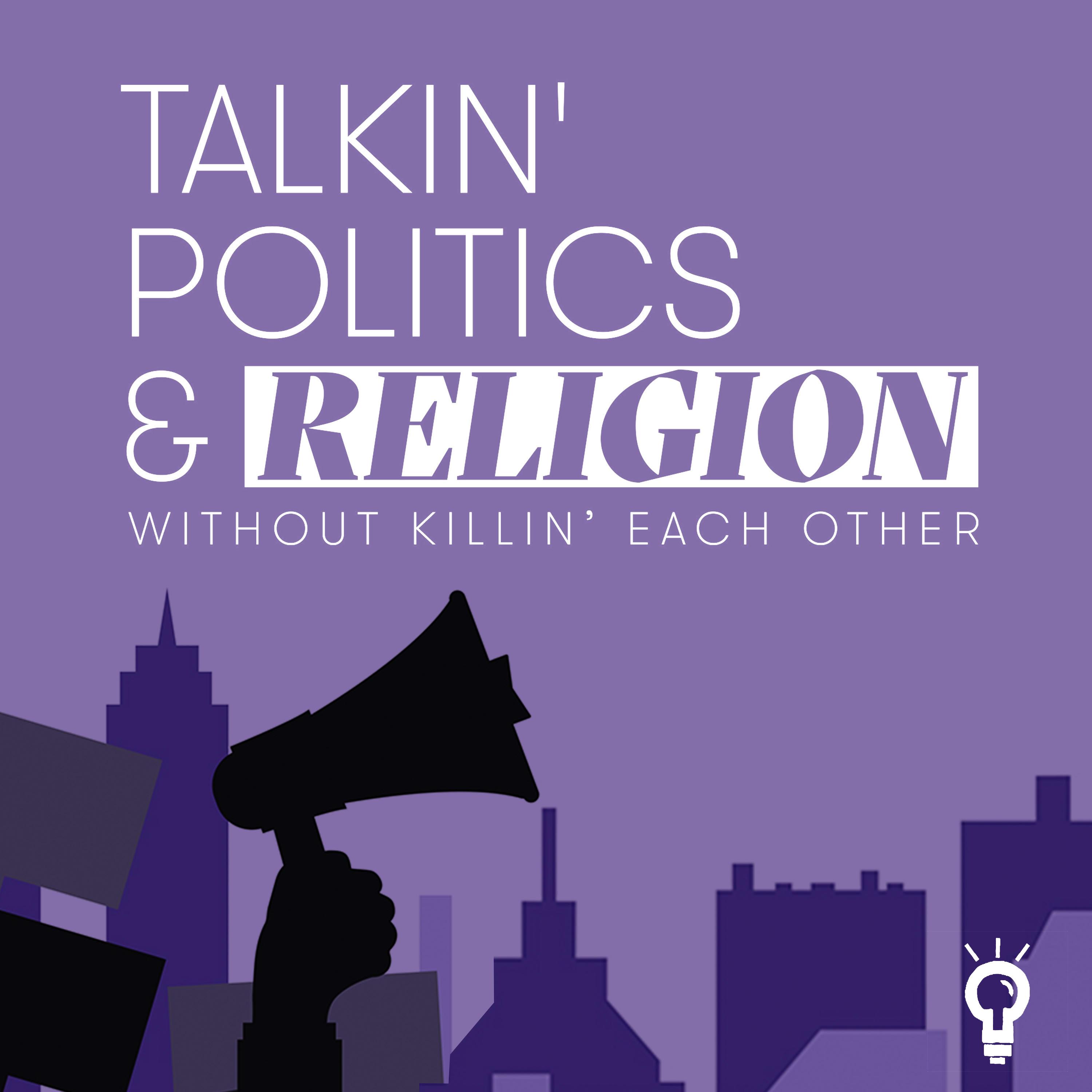 Politics and Religion. We're not supposed to talk about that, right? Wrong! We only say that nowadays because the loudest, most extreme voices have taken over the whole conversation. Well, we're taking some of that space back! If you're dying for some dialogue instead of all the yelling; if you know it's okay to have differences without having to hate each other; if you believe politics and religion are too important to let "the screamers" drown out the rest of us and would love some engaging, provocative and fun conversations about this stuff, then "Talkin' Politics & Religion Without Killin' Each Other" is for you!
Episodes
Monday Jul 24, 2023
Monday Jul 24, 2023
It was a pleasure to be joined by the Editor in Chief of CHRISTIANITY TODAY, Dr. Russell Moore, to discuss his new book LOSING OUR RELIGION. So, of course, we started with the very controversial topic of whether dogs go to heaven! But it was actually a nice way to break the ice before getting into the serious subject of depression. We talked about so much including: How professing Christians dismiss the words of Jesus as being "not for our time"; becoming disillusioned, as in losing some illusions that we previously held; the problem of "protecting the ministry," truth be damned; old coalitions blowing up and surprising new coalitions forming; and much, much more.
Dr. Russell Moore is Editor in Chief of Christianity Today and is the author of Losing Our Religion: An Altar Call for Evangelical America. Dr. Moore served previously as President of the Southern Baptist Convention's Ethics and Religious Liberty Commission and, before that, as the chief academic officer and dean of the Southern Baptist Theological Seminary, where he also taught theology and ethics. Moore was a Fellow at the University of Chicago's Institute of Politics and currently serves on the board of Becket Law which exists to defend the free exercise of all faiths, from Anglican to Zoroastrian. He also hosts the weekly podcast The Russell Moore Show and is co-host of Christianity Today's weekly news and analysis podcast, The Bulletin. And certainly not least among his roles is husband to Maria, dad of five sons and Bible teacher at their congregation, Immanuel Church.
Talkin' Politics & Religion Without Killin' Each Other is part of The Democracy Group, a network of podcasts that examines what's broken in our democracy and how we can work together to fix it.
www.democracygroup.org/shows/talkin-politics-religion
www.penguinrandomhouse.com/books/709965/losing-our-religion-by-russell-moore/