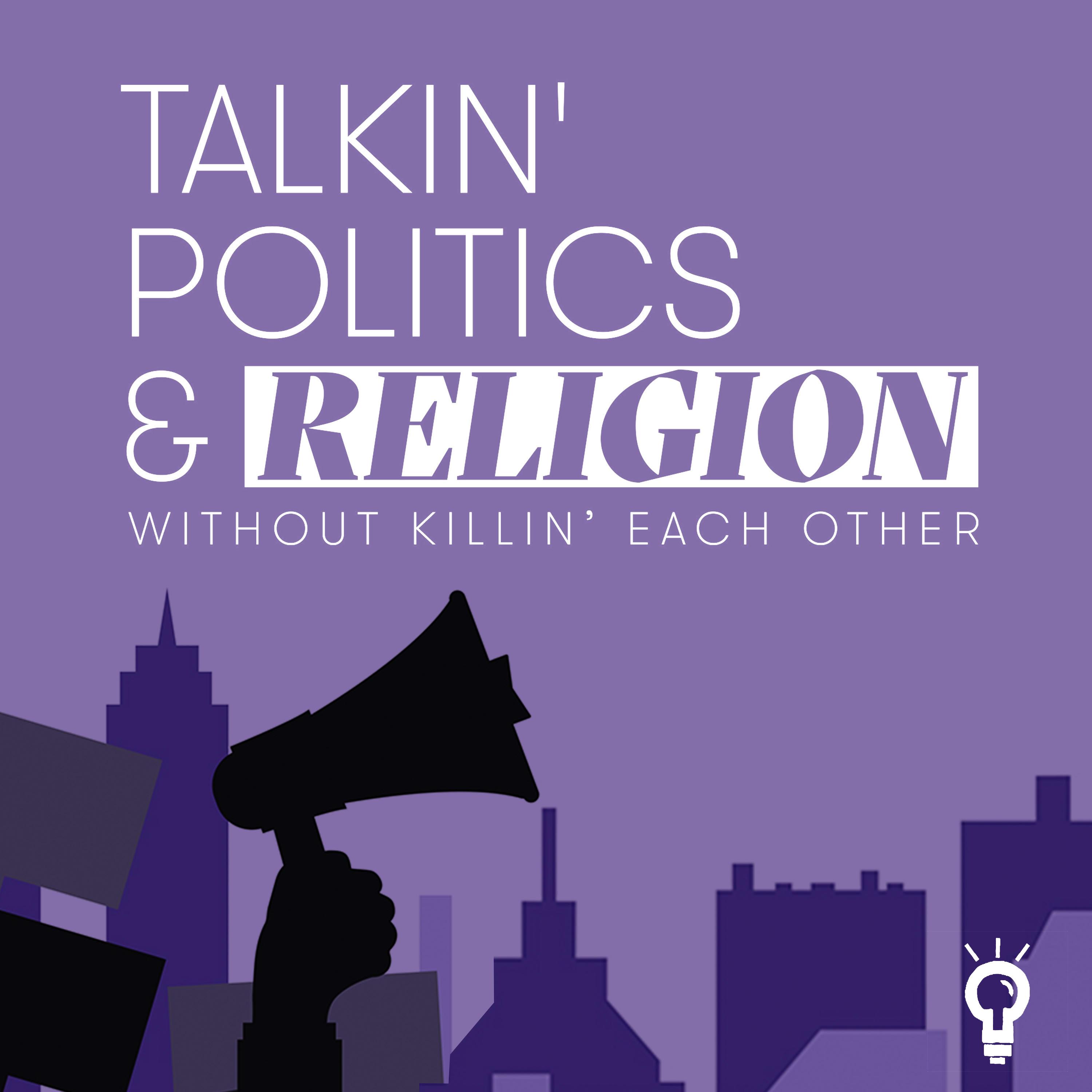 Politics and Religion. We're not supposed to talk about that, right? Wrong! We only say that nowadays because the loudest, most extreme voices have taken over the whole conversation. Well, we're taking some of that space back! If you're dying for some dialogue instead of all the yelling; if you know it's okay to have differences without having to hate each other; if you believe politics and religion are too important to let "the screamers" drown out the rest of us and would love some engaging, provocative and fun conversations about this stuff, then "Talkin' Politics & Religion Without Killin' Each Other" is for you!
Episodes
Monday May 15, 2023
Monday May 15, 2023
"What's your source?" That's the question former Congressman Denver Riggleman will often ask in order to cut through the walls that divide people - whether it's patrons who visit Silverback Distillery that he and his wife own, his former constituents from when he was a U.S. Congressman in Virginia's 5th, or even friends and family who object to his record of taking independent stances against the MAGA wing of his former political party.
We cover a lot of ground in this conversation like how he and his wife got into the whiskey business; why he joined the Freedom Caucus and whether he regretted that decision; what he learned through his work on the January 6th Committee and what Americans need to know about it; whether some of his former colleagues in Congress are really as crazy as they seem; and the truth about Bigfoot!
Denver Riggleman supported advanced intelligence analysis and technical development programs during his over two decades as an intelligence officer, NSA adviser, federal contractor, research and development technology lead, and successful CEO of support companies for the Department of Defense. A veteran of the Global War on Terror and multiple worldwide operations, he served with honor in the US Air Force for nine active-duty years and is a former member of the House of Representatives from Virginia's Fifth Congressional District, which he represented as a Republican from 2019–2021. Congressman Riggleman is the former senior technical advisor for the House Select Committee to Investigate the January 6th Attack on the United States Capitol. He is the CEO of Riggleman Information and Intelligence Group, the co-owner of the award-winning Silverback Distillery and is the author of the NY Times bestseller THE BREACH and BIGFOOT… IT'S COMPLICATED.
Talkin' Politics & Religion Without Killin' Each Other is part of The Democracy Group, a network of podcasts that examines what's broken in our democracy and how we can work together to fix it.
www.democracygroup.org/shows/talkin-politics-religion