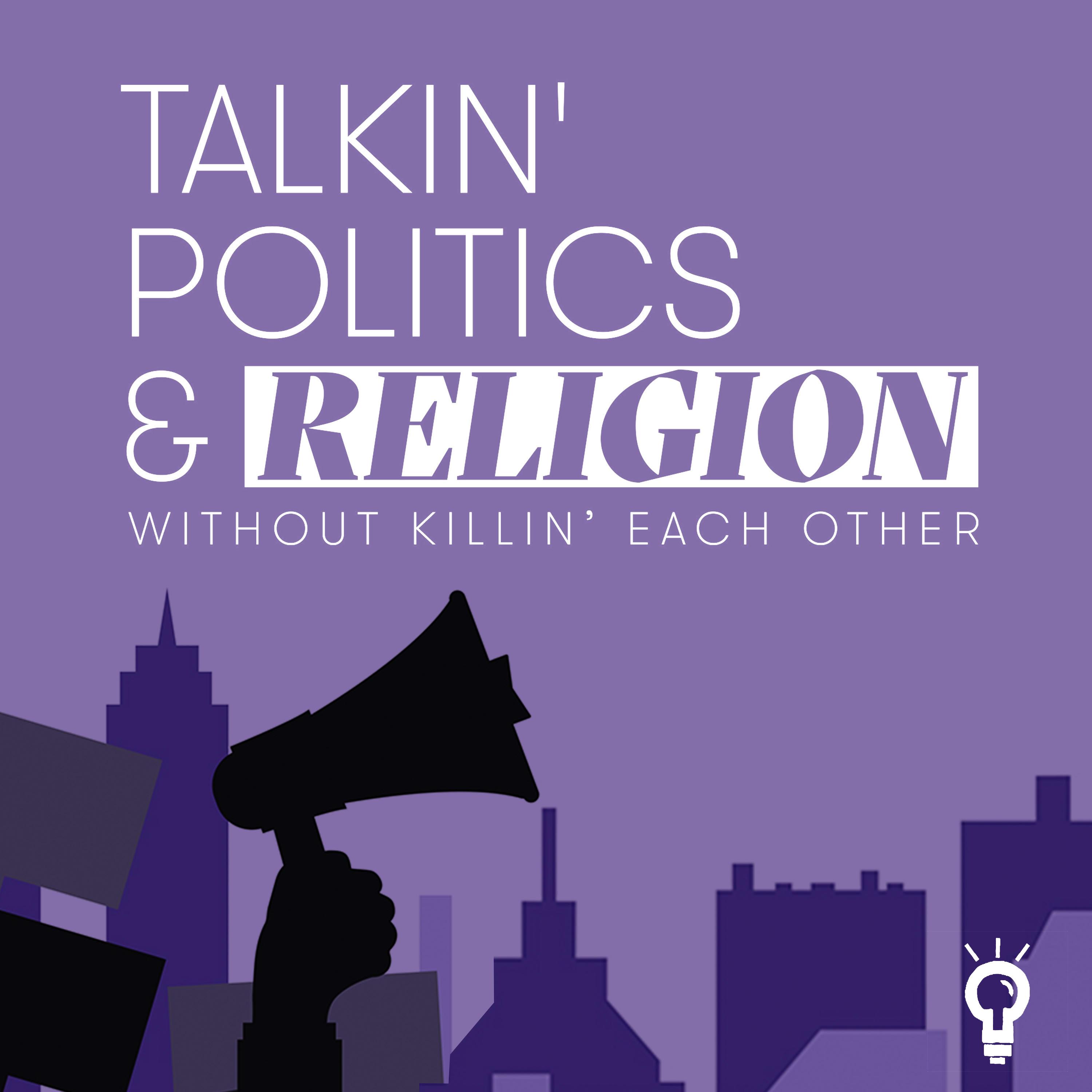 Politics and Religion. We're not supposed to talk about that, right? Wrong! We only say that nowadays because the loudest, most extreme voices have taken over the whole conversation. Well, we're taking some of that space back! If you're dying for some dialogue instead of all the yelling; if you know it's okay to have differences without having to hate each other; if you believe politics and religion are too important to let "the screamers" drown out the rest of us and would love some engaging, provocative and fun conversations about this stuff, then "Talkin' Politics & Religion Without Killin' Each Other" is for you!
Episodes
Tuesday Nov 07, 2023
Tuesday Nov 07, 2023
You might recognize David Brooks from his columns in The New York Times or his essays in The Atlantic. Perhaps you've seen him on PBS NewsHour or Meet the Press. He's also a prolific author. In fact, his 2019 book The Second Mountain was a major inspiration for this program. We discuss that as well as David's new book, How to Know a Person: The Art of Seeing Others Deeply and Being Deeply Seen (Penguin Random House).
Our conversation with "Brooksie" went in a number of surprising directions:
Sociological observations (and confessions) of New York Mets fans;
The way lifelong friends enrich our lives;
Depression - fair warning that this section gets pretty gritty and candid;
How, as observant Jews, we both discovered Christianity later in life;
As Jews who are Christian, whether we have any ambivalence;
American Evangelicalism - talk about ambivalence!
David's writing process and the motivation of deadlines;
and much, much more!
Talkin' Politics & Religion Without Killin' Each Other is part of The Democracy Group, a network of podcasts that examines what's broken in our democracy and how we can work together to fix it.
Please support our wonderful sponsor Meza Wealth Management: www.mezawealth.com
And you can find Corey on all the socials @coreysnathan such as www.threads.net/@coreysnathan.
David's new book HOW TO KNOW A PERSON: www.penguinrandomhouse.com/books/652822/how-to-know-a-person-by-david-brooks