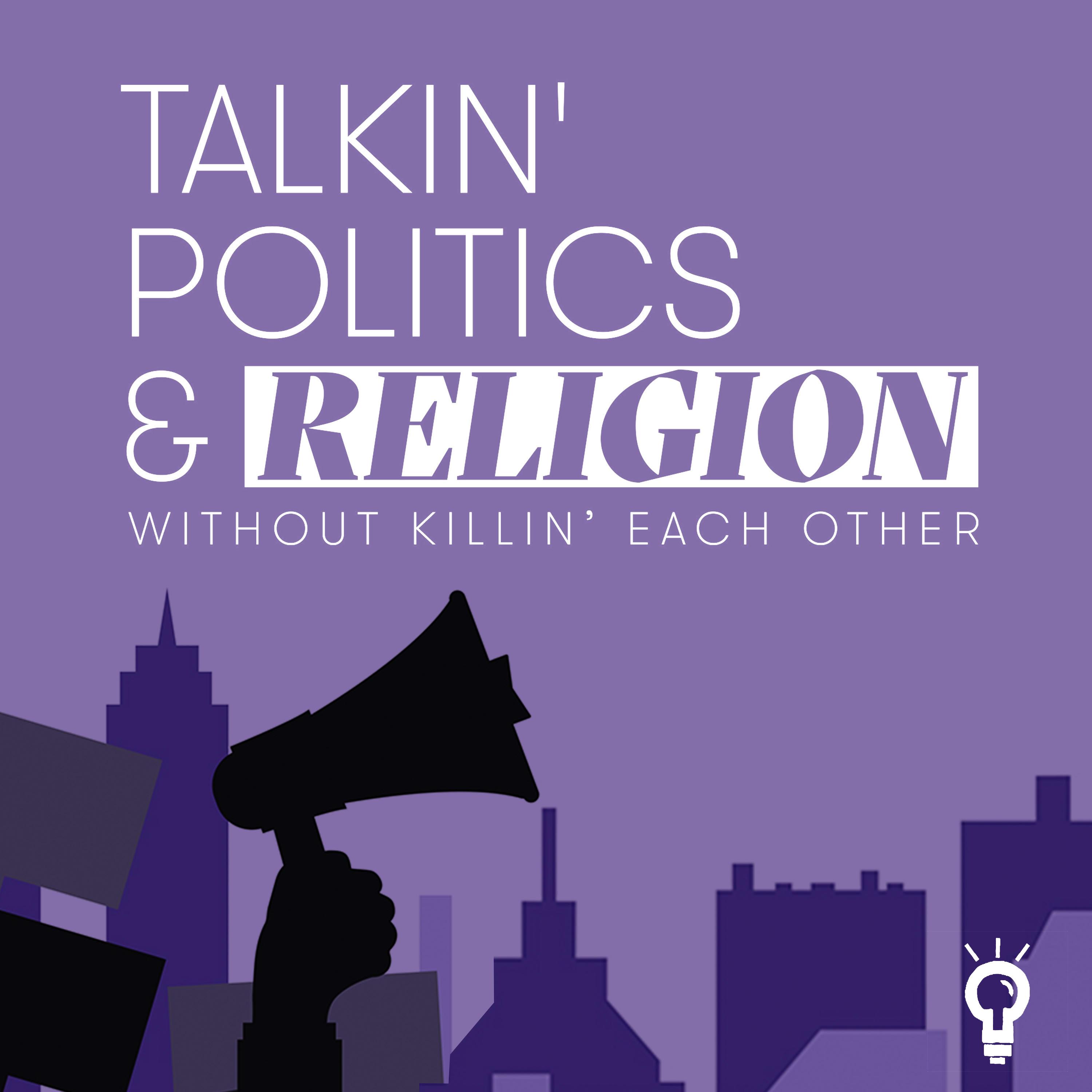 Politics and Religion. We're not supposed to talk about that, right? Wrong! We only say that nowadays because the loudest, most extreme voices have taken over the whole conversation. Well, we're taking some of that space back! If you're dying for some dialogue instead of all the yelling; if you know it's okay to have differences without having to hate each other; if you believe politics and religion are too important to let "the screamers" drown out the rest of us and would love some engaging, provocative and fun conversations about this stuff, then "Talkin' Politics & Religion Without Killin' Each Other" is for you!
Episodes
Monday Mar 20, 2023
Monday Mar 20, 2023
This is a special BONUS EPISODE of Village SquareCast. Here are the show notes from our friends at The Village Square:
"When Daryl Davis was ten, he didn't understand hate yet. But then he was the only black scout in a parade to honor Paul Revere's ride to Concord, when he began getting hit by bottles. It was then that he formed a question in his mind that he's spent much of a lifetime answering: 'How can you hate me when you don't even know me?' Failing to find his answer in books and history, as an adult and an accomplished musician, he realized who better to ask than a member of an organization formed around the premise—the KKK. So began our guest's extraordinary story, in which a black man befriended over 200 KKK members, starting with a grand wizard. We'll learn how his improbable, impossible, openhearted journey can light our way.
"This important programming is offered in partnership with Florida Humanities as a part of our multi-year series 'UNUM: Democracy Reignited.' Keep reading to meet our streaming partners and learn more about Mr. Davis.
"Musician and Race Reconciliator Daryl Davis, has single-handedly been the impetus for over two hundred White supremacists to renounce their ideology and turn their lives around. As a Black man, Daryl has attended more Ku Klux Klan rallies than most White people and certainly most Blacks — short of being on the wrong end of a rope. His true-life encounters with Grand Dragons, Imperial Wizards, neo-Nazi Commanders are detailed in his documentary Accidental Courtesy, and his riveting first book Klan-Destine Relationships. Daryl tours around the country and around the world performing musical concerts and giving lectures on race reconciliation, inspiring both racists and non-racists to redirect their positions toward working together to truly make America the greatest country it can be.
"We're delighted to welcome streaming partners Braver Angels,  McCourtney Institute for Democracy, National Institute for Civil Discourse, BridgeUSA, Listen First Project, USC Dornsife Center for the Political Future,  Common Ground Committee, Civic Health Project, YOUnify, Citizen Connect, Center for the Humanities at University of Miami, Tallahassee Democrat, WFSU Public Media,and Network for Responsible Public Policy."
Talkin' Politics & Religion Without Killin' Each Other is part of The Democracy Group, a network of podcasts that examines what's broken in our democracy and how we can work together to fix it. 
tlh.villagesquare.us/event/daryl-davis/
www.democracygroup.org/shows/talkin-politics-religion