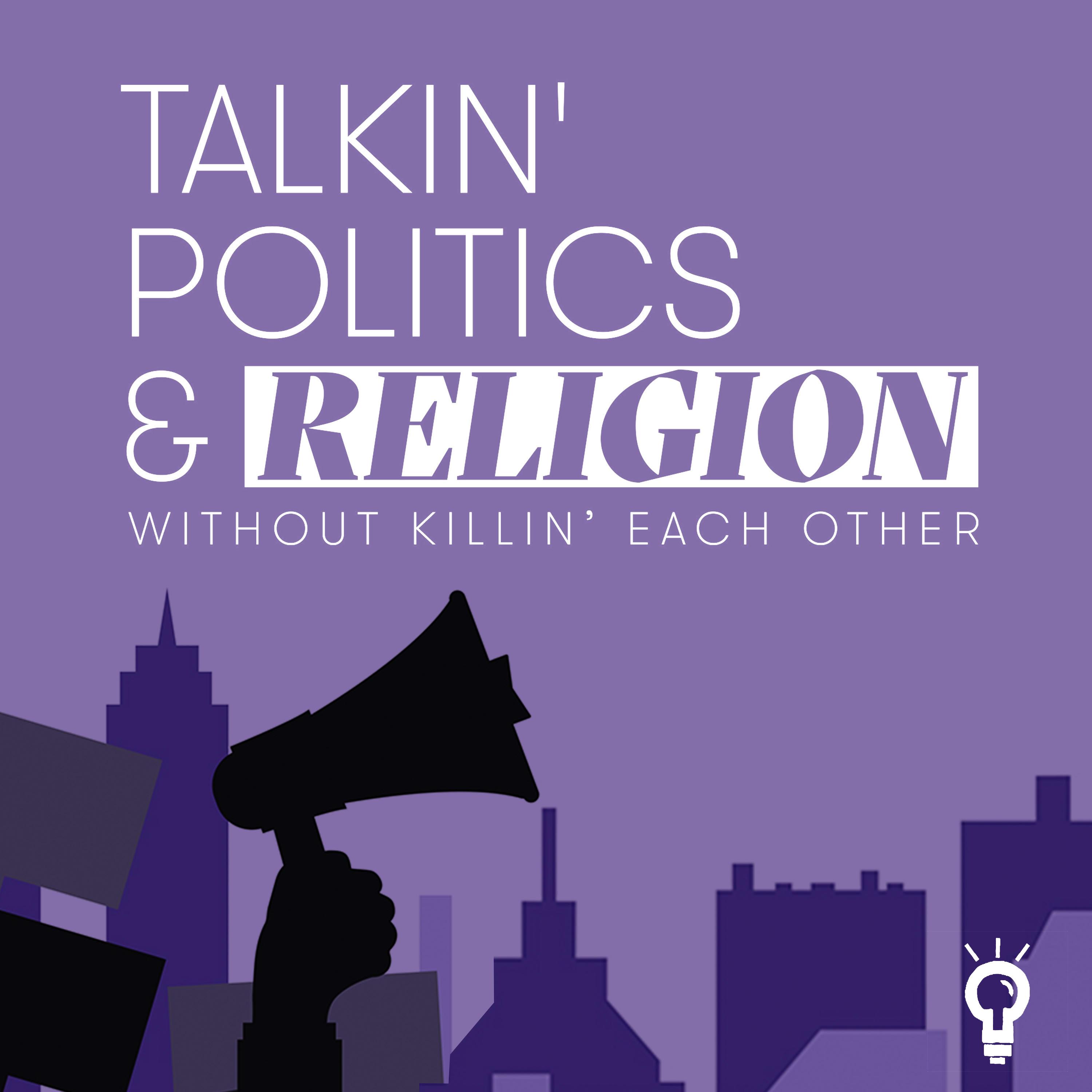 Politics and Religion. We're not supposed to talk about that, right? Wrong! We only say that nowadays because the loudest, most extreme voices have taken over the whole conversation. Well, we're taking some of that space back! If you're dying for some dialogue instead of all the yelling; if you know it's okay to have differences without having to hate each other; if you believe politics and religion are too important to let "the screamers" drown out the rest of us and would love some engaging, provocative and fun conversations about this stuff, then "Talkin' Politics & Religion Without Killin' Each Other" is for you!
Episodes
Monday Aug 01, 2022
Monday Aug 01, 2022
Danny Cevallos is a legal analyst for NBC and MSNBC and co-founder of the law firm Cevallos & Wong, LLP. He focuses his practice in the areas of state, federal, and territorial criminal defense and civil litigation. Danny also handles wrongful conviction and malicious prosecution cases; he has handled a number of high profile cases in the federal, state, and territorial courts, ranging from white collar criminal matters to first-degree murder cases; and you may have previously seen him as a Legal Analyst at CNN, HLN and TruTV and as a regular on shows such as Erin Burnett OutFront and AC 360 with Anderson Cooper. But perhaps most impressive is Danny's distinction as a 7x winner of a 10 out of 10 rating on Rate my Skype Room!
We dove into a number of the pressing legal issues at center stage in our politics including "the real story" of the Dobbs decision overturning Roe v Wade; the legal doctrine of "substantive due process" and whether cases pertaining to same sex marriage, contraception and sexual intimacy by same sex couples will come into question; the Texas statute that deputizes the entire citizenry of the state as a means of enforcing abortion restrictions; whether or not the conservative Justices on the Court want to be in the business of making law; the effectiveness of the January 6th hearings; and what's at the core of the criminality of Trump's actions pertaining to Jan. 6th. We also discuss a highly recommended podcast called WHY DON'T WE KNOW with host Sara Ganim; and we even talk about how everyone in Corey's family (including Corey!) has a crush on Anderson Cooper.