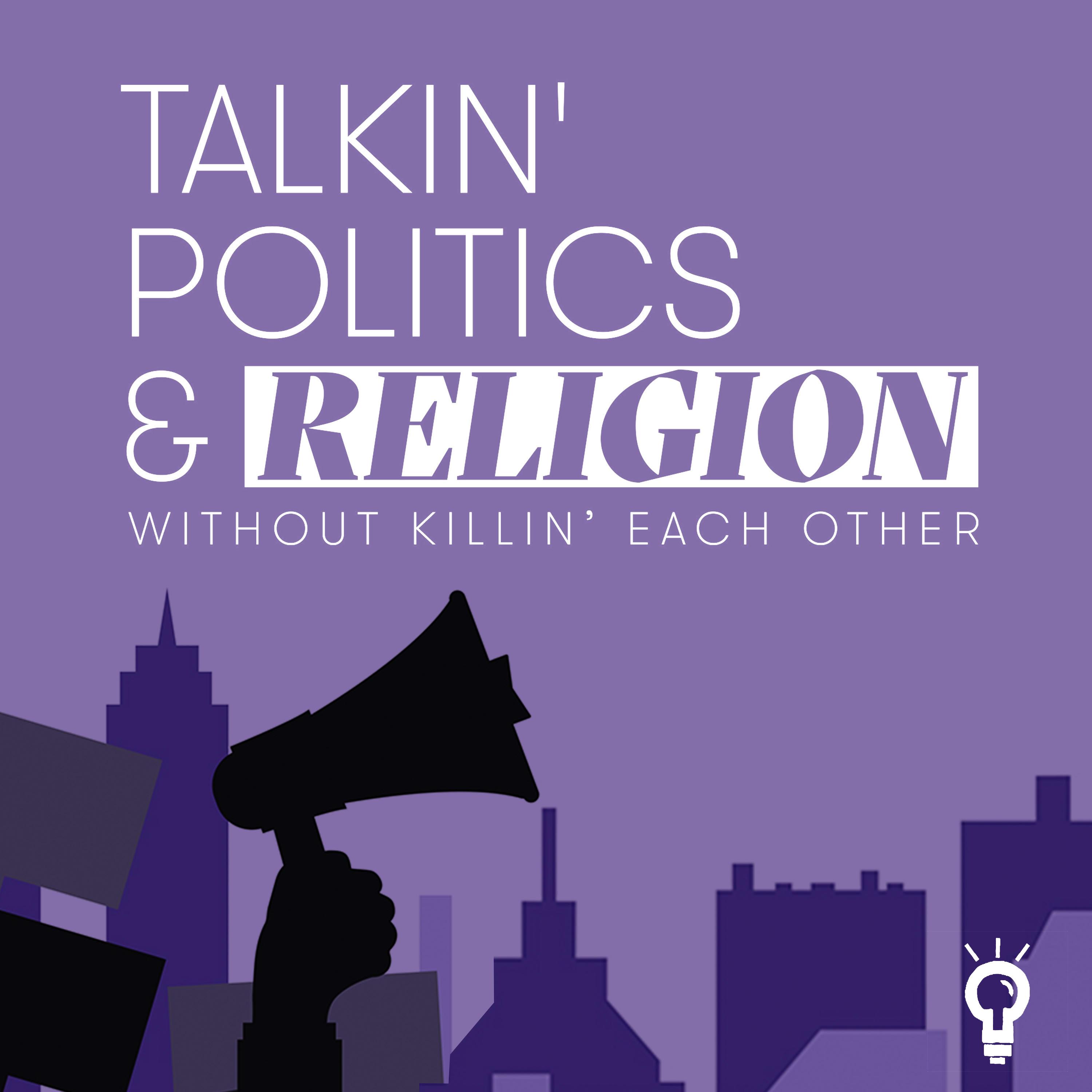 Politics and Religion. We're not supposed to talk about that, right? Wrong! We only say that nowadays because the loudest, most extreme voices have taken over the whole conversation. Well, we're taking some of that space back! If you're dying for some dialogue instead of all the yelling; if you know it's okay to have differences without having to hate each other; if you believe politics and religion are too important to let "the screamers" drown out the rest of us and would love some engaging, provocative and fun conversations about this stuff, then "Talkin' Politics & Religion Without Killin' Each Other" is for you!
Episodes
Sunday Aug 28, 2022
Sunday Aug 28, 2022
With Danielle Moodie, we get into a range of pressing topics. Lots of politics and culture but also a dash of religion such as how Danielle connects with a higher power without needing to go to a specific place or read a specific text. We also discuss the importance of recognizing systemic failures and being a part of the "democracy perfection marathon"; how Danielle's not asking people to deny their own stories but to be honest about the story of this nation; the differences between conversation and debate, and being right vs. opening our minds; how to overcome the dangerous tendency to dehumanize those we think are on "the other side" and so much more.
Danielle Moodie is the host of Woke AF, where she explores the many facets of what it means to be "woke" in our modern life. Danielle also co-hosts democracy-ish with Wajahat Ali, a podcast dedicated to fighting for democracy and preserving your sanity in a time when both are under active assault. Never shy about shaking things up and calling out BS where she sees it, Danielle has been an unapologetic commentator about America's racism problem. A former (and self-proclaimed recovering) lobbyist turned media maven, her opinions and cultural commentary have been published in a variety of outlets, including Daily Beast, Medium's Zora Magazine, Cosmopolitan, Vogue, Essence, The Atlantic, Ebony, Huffington Post, and others. She also makes frequent appearances on MSNBC, CBC, PBS, and BBC America.
https://twitter.com/DeeTwoCents