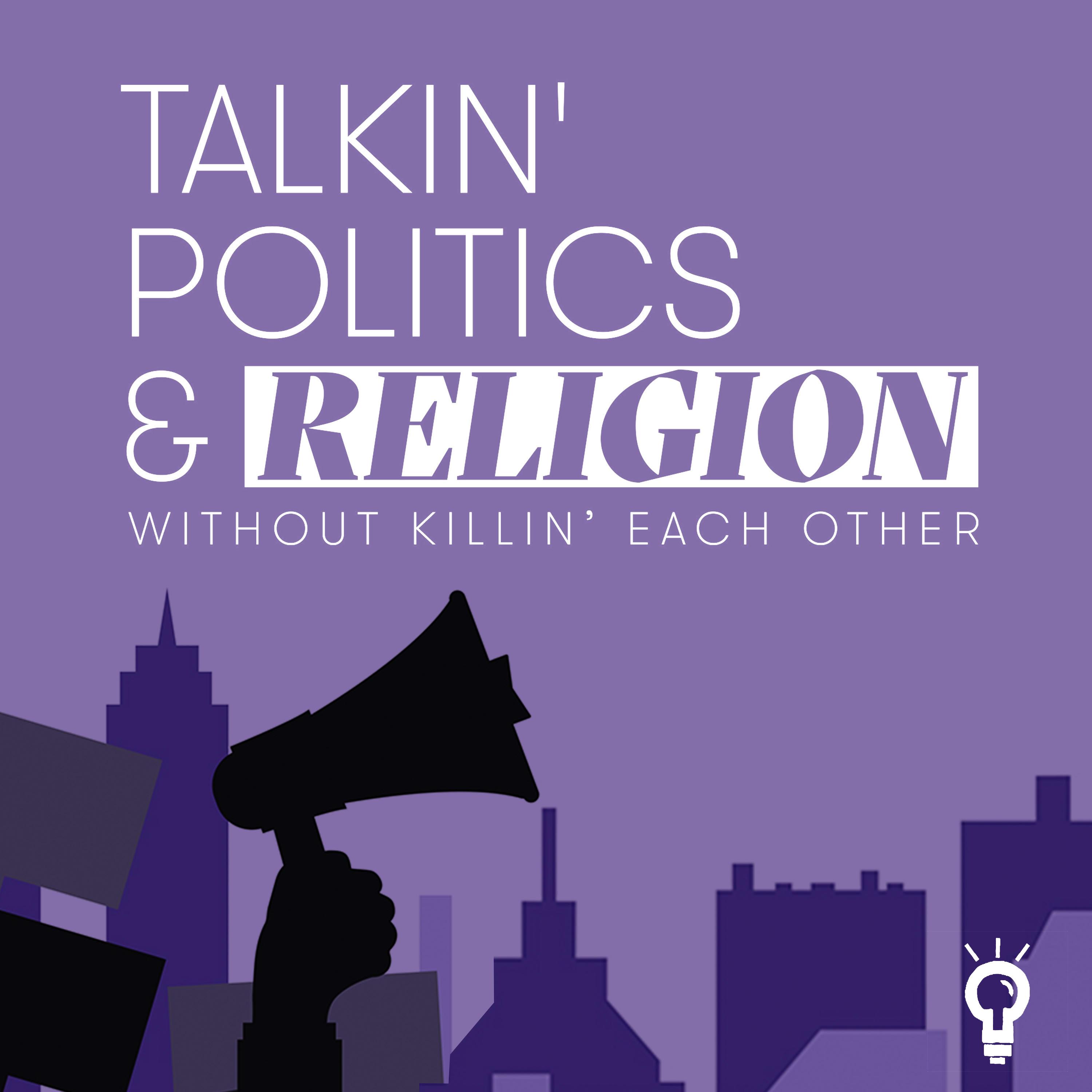 Politics and Religion. We're not supposed to talk about that, right? Wrong! We only say that nowadays because the loudest, most extreme voices have taken over the whole conversation. Well, we're taking some of that space back! If you're dying for some dialogue instead of all the yelling; if you know it's okay to have differences without having to hate each other; if you believe politics and religion are too important to let "the screamers" drown out the rest of us and would love some engaging, provocative and fun conversations about this stuff, then "Talkin' Politics & Religion Without Killin' Each Other" is for you!
Episodes
Sunday Oct 30, 2022
Sunday Oct 30, 2022
What is an "Evangelical Entrepreneur"? There is a long history of Evangelical Entrepreneurs in this country. We trace a long line of leading figures from the likes of Dwight L. Moody to Billy Sunday to Billy Graham and Jerry Falwell to Paula White and Robert Jeffress. Are there common themes and grievances in the messages of these leaders that we're still hearing today? What are some of the hallmarks of Evangelicalism that led to its close alignment with the Republican Party? What do Evangelicals see in Donald Trump? We explore all that and more in this conversation with David Clary.
David Clary is an award-winning author and news editor at The San Diego Union-Tribune. Clary's latest book is Soul Winners: The Ascent of America's Evangelical Entrepreneurs, which we discuss at length in this episode. David's previous book, Gangsters to Governors: The New Bosses of Gambling in America, explores how and why states have encouraged and promoted the expansion of legalized gambling in America. Interestingly, that book was cited five times in the U.S. Supreme Court's majority opinion that struck down the federal ban on sports gambling in May 2018. Before joining the Union-Tribune in 2002, David worked in a variety of editing and design roles at The Plain Dealer in Cleveland. He is a native of Central New York and studied Journalism and PoliSci at Syracuse University.