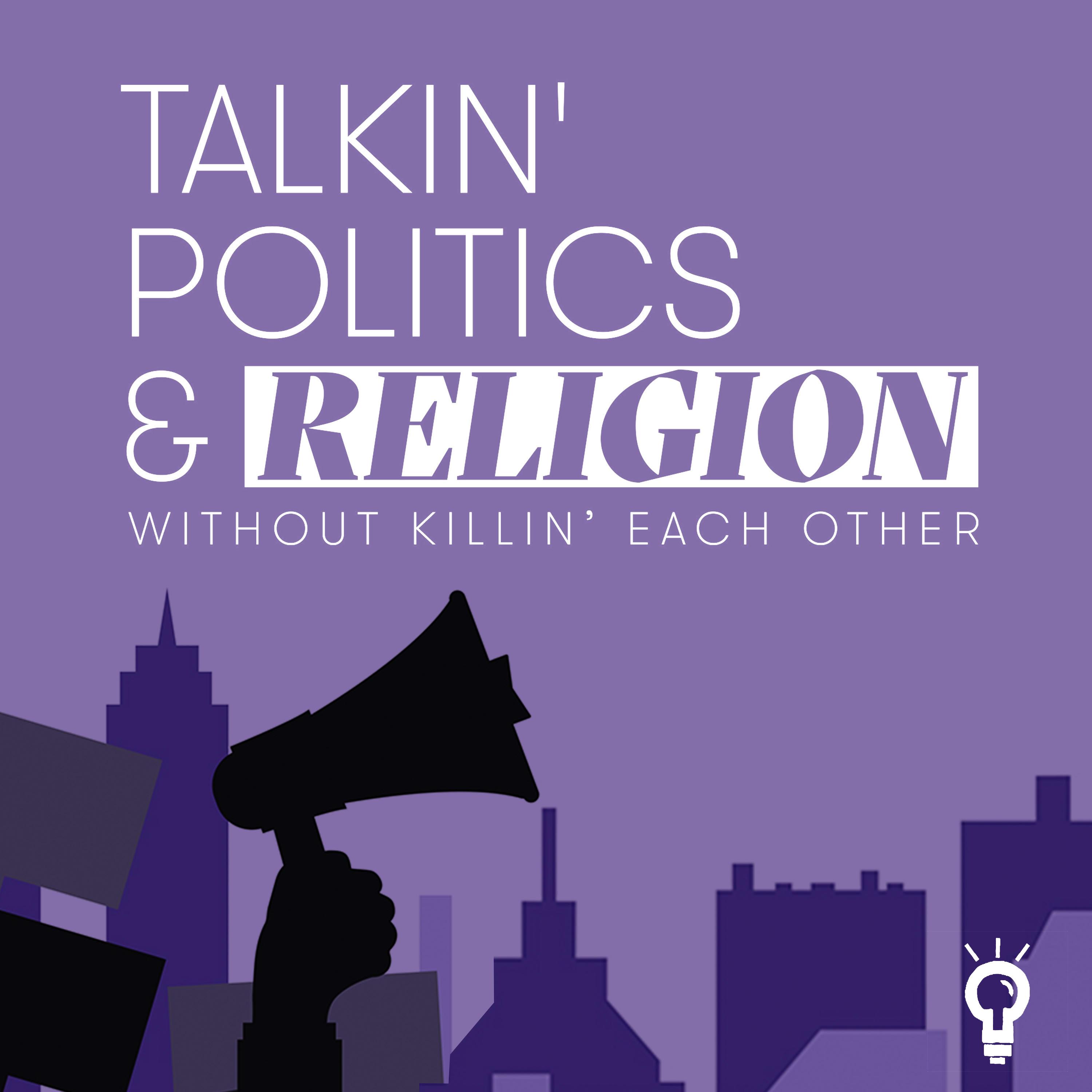 Politics and Religion. We're not supposed to talk about that, right? Wrong! We only say that nowadays because the loudest, most extreme voices have taken over the whole conversation. Well, we're taking some of that space back! If you're dying for some dialogue instead of all the yelling; if you know it's okay to have differences without having to hate each other; if you believe politics and religion are too important to let "the screamers" drown out the rest of us and would love some engaging, provocative and fun conversations about this stuff, then "Talkin' Politics & Religion Without Killin' Each Other" is for you!
Episodes
Monday May 09, 2022
Monday May 09, 2022
Brian Kaylor is the President and Editor-in-Chief of Word and Way (a Christian media company founded in 1896), he's Associate Director of Churchnet and the host of an excellent podcast called Dangerous Dogma. Brian is also a prolific author, most recently of the books For God's Sake, Shut Up!: Lessons for Christians on How to Speak Effectively and When to Remain Silent and Vote Your Principles: Party Must Not Trump Principles. Brian has a Ph.D. in Communication from the University of Missouri, and serves the Baptist World Alliance as chair of the Communication Advisory Committee and chair of the Resolutions Committee. He is a board member for the Baptist Peace Fellowship of North America and for the St. Louis Chapter of Americans United for Separation of Church and State. Brian has also taught college courses in advocacy studies, political communication, research methods, and public speaking.
Brian and Corey discuss a number of pertinent issues including how pastors are having to conform with their parishioners politics; a daunting comparison - that would be surprising to some - between the faith of Barack Obama and that of Donald Trump; the nature of faith and the opposite of faith; and we also discuss the separation of church and state among a number of other topics.
https://podcasts.apple.com/us/podcast/dangerous-dogma/id1570193355