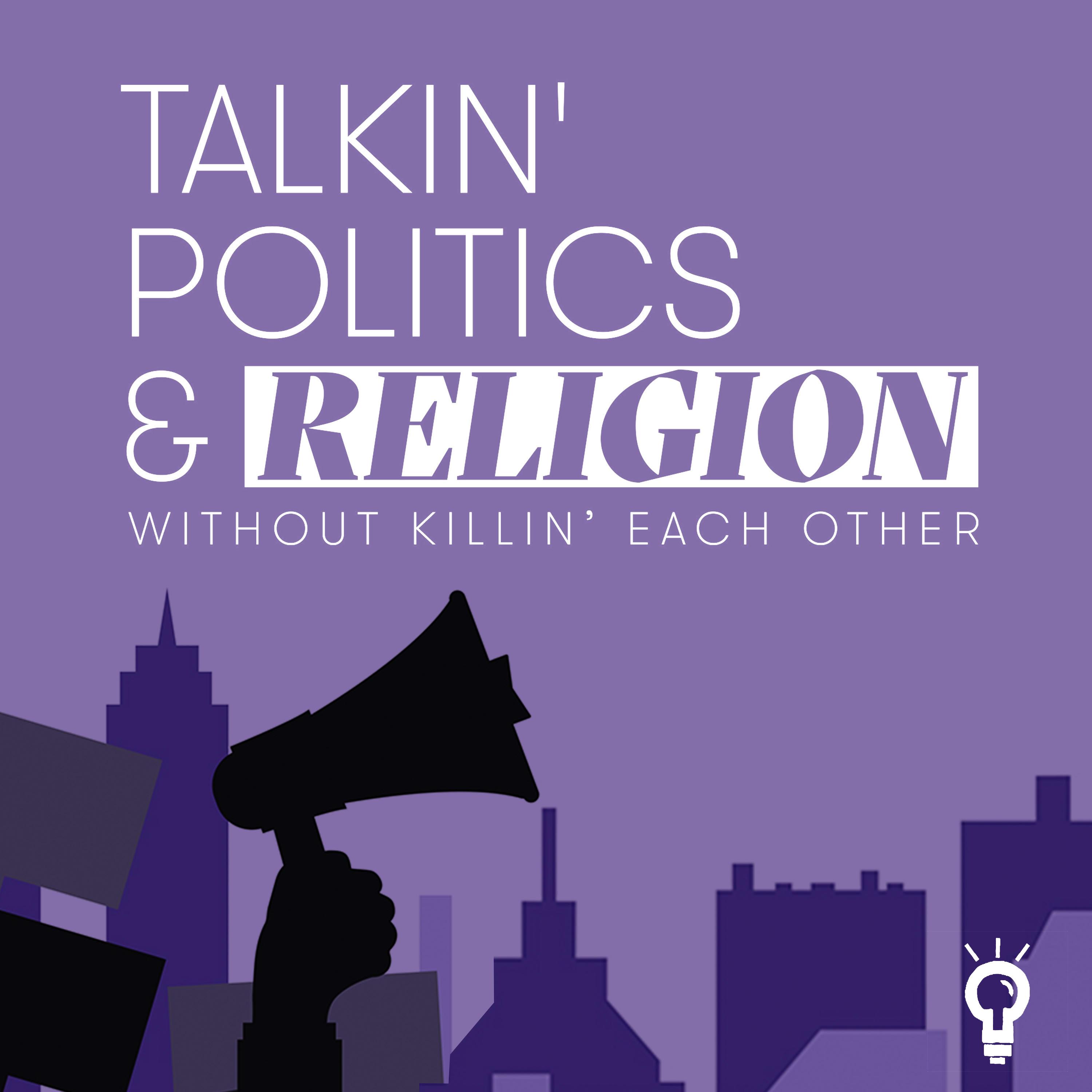 Politics and Religion. We're not supposed to talk about that, right? Wrong! We only say that nowadays because the loudest, most extreme voices have taken over the whole conversation. Well, we're taking some of that space back! If you're dying for some dialogue instead of all the yelling; if you know it's okay to have differences without having to hate each other; if you believe politics and religion are too important to let "the screamers" drown out the rest of us and would love some engaging, provocative and fun conversations about this stuff, then "Talkin' Politics & Religion Without Killin' Each Other" is for you!
Episodes
Wednesday May 31, 2023
Wednesday May 31, 2023
Journalistic integrity. How can individual reporters and news outlets uphold their professional ethics? Is it possible in today's environment? How can a journalist get a coveted interview, yet be fair without it becoming a hit job or a puff piece? Is it any different now than 5 or 10 or 25+ years ago, when our guest Bob Cusack of THE HILL first entered the business? What is it like interviewing Donald Trump (which Bob has done 4 times)? How can reporters be equipped to deal with attacks from a subject like Trump who repeatedly refers to the press as "the enemy of the people"? What about situations when correspondents are in harm's way due to such attacks? What lessons can be learned from the demise of companies such as BuzzFeed and Vice Media? Oh, and of course we do a little political prognostication!
Bob Cusack serves as Editor-in-Chief of The Hill, a media platform that provides nonpartisan reporting on the inner workings of Government and the nexus of politics and business. Bob has been reporting on policy and politics in Washington, D.C. since 1995 and has interviewed top newsmakers such as former President Trump, Speaker Nancy Pelosi and Senate Minority Leader Mitch McConnell. He regularly appears on news networks as a non-partisan political analyst and has won six awards from the National Press Club and the Society of Professional Journalists. Bob is also an accomplished tennis player and has appeared in numerous movies and tv shows such as WONDER WOMAN and VEEP.
Talkin' Politics & Religion Without Killin' Each Other is part of The Democracy Group, a network of podcasts that examines what's broken in our democracy and how we can work together to fix it.
www.democracygroup.org/shows/talkin-politics-religion