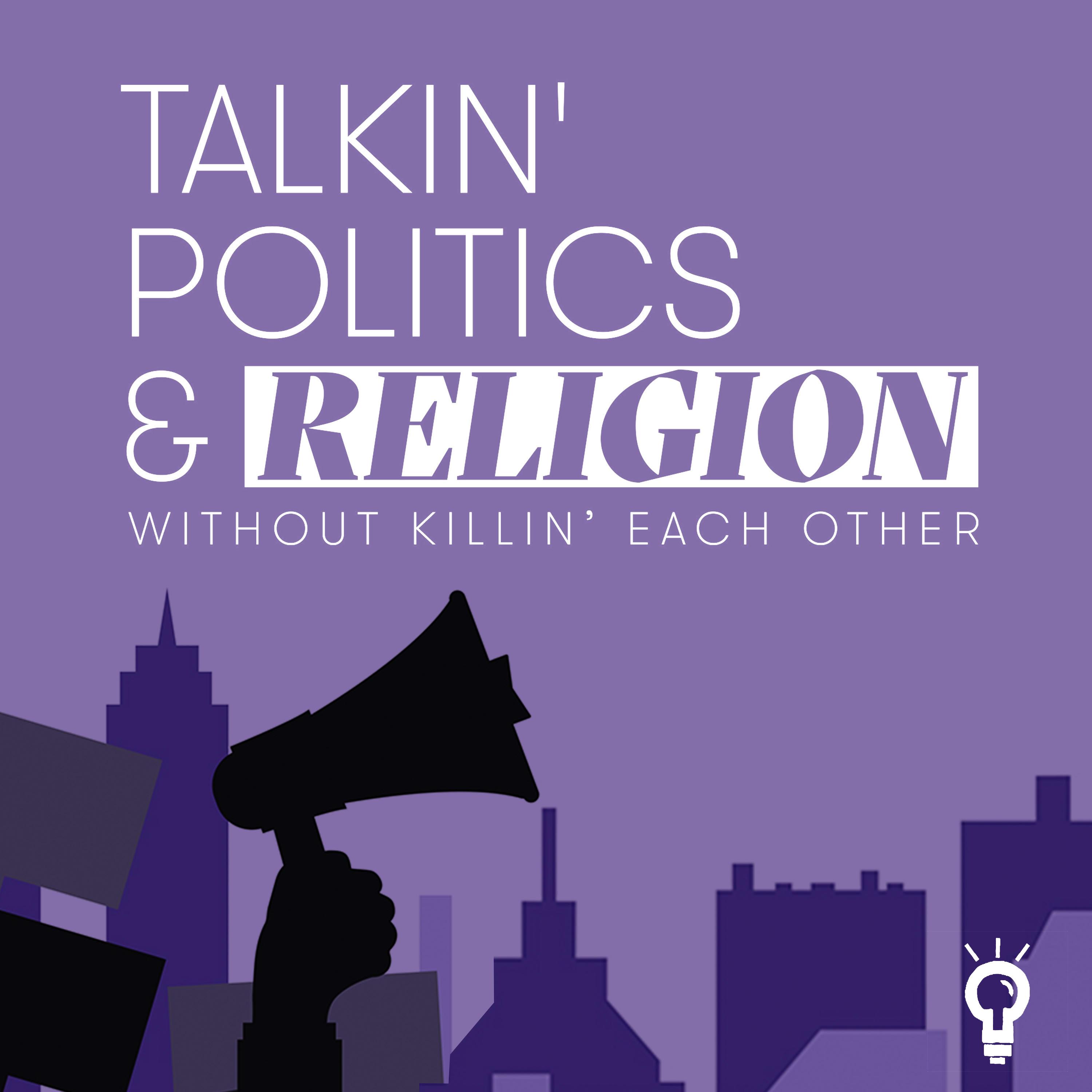 Politics and Religion. We're not supposed to talk about that, right? Wrong! We only say that nowadays because the loudest, most extreme voices have taken over the whole conversation. Well, we're taking some of that space back! If you're dying for some dialogue instead of all the yelling; if you know it's okay to have differences without having to hate each other; if you believe politics and religion are too important to let "the screamers" drown out the rest of us and would love some engaging, provocative and fun conversations about this stuff, then "Talkin' Politics & Religion Without Killin' Each Other" is for you!
Episodes
Monday Oct 02, 2023
Monday Oct 02, 2023
What is the distinction between civility vs. politeness? How do we do life together? Why do so many of us have a lust to dominate others? How do we navigate the vertical relationship between the people and our governing authorities? More importantly, how do we navigate our horizontal relationships among our neighbors? How can we have a debate without it devolving into a quarrel? We've been grappling with these questions since the oldest story in the world has been told and since the oldest book was written.
ALEXANDRA HUDSON is a writer, popular speaker, and the founder of Civic Renaissance, a publication and intellectual community dedicated to beauty, goodness and truth. She was named the 2020 Novak Journalism Fellow, and contributes to Fox News, CBS News, The Wall Street Journal, USA Today, TIME Magazine, POLITICO, and Newsweek. She earned a master's degree in public policy at the London School of Economics as a Rotary Scholar, and is an adjunct professor at the Indiana University Lilly School of Philanthropy. She is also the creator of a series for The Teaching Company called Storytelling and The Human Condition. Her first book, The Soul of Civility: Timeless Principles to Heal Society and Ourselves, is forthcoming from St. Martin's press, which we cover at length on this episode.
Talkin' Politics & Religion Without Killin' Each Other is part of The Democracy Group, a network of podcasts that examines what's broken in our democracy and how we can work together to fix it.
www.democracygroup.org/shows/talkin-politics-religion