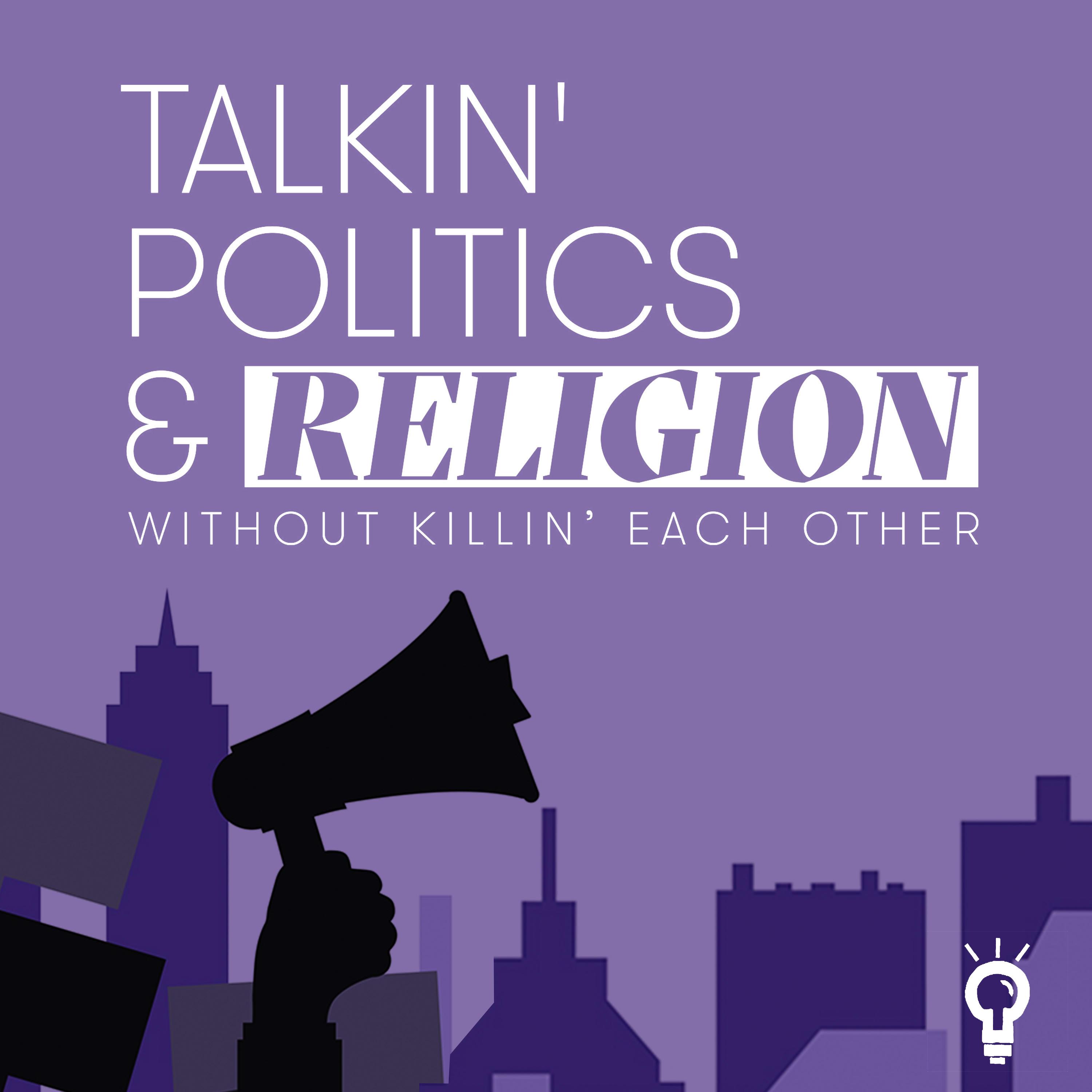 Politics and Religion. We're not supposed to talk about that, right? Wrong! We only say that nowadays because the loudest, most extreme voices have taken over the whole conversation. Well, we're taking some of that space back! If you're dying for some dialogue instead of all the yelling; if you know it's okay to have differences without having to hate each other; if you believe politics and religion are too important to let "the screamers" drown out the rest of us and would love some engaging, provocative and fun conversations about this stuff, then "Talkin' Politics & Religion Without Killin' Each Other" is for you!
Episodes
Tuesday Jun 13, 2023
Tuesday Jun 13, 2023
In this interview, we discuss how Al Cardenas developed his conservative views and why he became a Republican; his personal story of arriving in the U.S. from Cuba all the way to running for Congress and joining the Reagan Administration; some of the ways he helped the Republican Party gain so much ground in Florida politics; why he voted for Donald Trump in 2016 and when he began to question whether he could support him any longer; at what point he got involved in No-Labels and the Problem Solvers caucus; what the goals of No-Labels are; what his thoughts are on the numerous cases against Donald Trump; and what the conversations are like around the dinner table at the Cardenas-Navarro household (Al and Ana Navarro got married in 2019); and much, much more!
You might recognize Al Cardenas as a regular contributor on MEET THE PRESS, as well as his frequent appearances on CNN, FOX, MSNBC, Univision and Telemundo. Al  has served as an adviser to U.S. Presidents and has been named one of Washington DC's top lobbyists by The Hill. Al was named one of "The Most Influential Leaders in the Latino Community Today" by a number of leading national publications. He is the Vice-Chairman of No-Labels and formerly was Chairman of the American Conservative Union and served two terms as Chairman of the Republican Party of Florida. And Governor Jeb Bush appointed Al as a member of the Board of Trustees of Florida A&M University. He is a former Trustee of Miami Dade College and was named to its "Hall of Fame."
Talkin' Politics & Religion Without Killin' Each Other is part of The Democracy Group, a network of podcasts that examines what's broken in our democracy and how we can work together to fix it.
www.democracygroup.org/shows/talkin-politics-religion